Box Office Weekend – 'Godzilla' is King, But 'Aladdin' a Close Second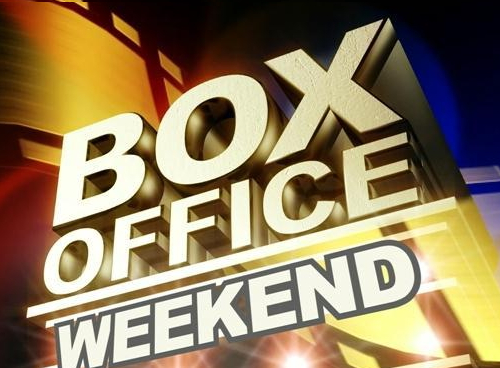 This weekend at the box office, Godzilla: King of the Monsters took the weekend crown, but not quite by the margin it was initially expected to compared to Aladdin.

In spite of coming in at #1, Godzilla's $49M arrival is admittedly a disappointing start. Earlier projections suggested that the movie would gross in the low-$50M-to-mid-$50M range, with strong previews suggesting that it could rise even higher to a potential mid-$60M opening. Unfortunately, business was way more front-loaded than anticipated, and the movie similarly came short of expectations in other markets; China was a bright spot, where it made $70M. The problems I can see here boil down to lukewarm critical reception potentially scaring audiences away from the creature feature, along with the decision to wait five years to do a sequel to Godzilla; unless you're Marvel, waiting more than three years to do a direct sequel isn't the best option.
With a reported $170M budget and a global opening weekend gross that tops that, it's not a flop, and the movie will likely break-even and make a small profit by the time it's out on Blu-Ray, if not sooner. Still, the pressure should be on for next year's Godzilla vs. Kong to perform significantly better at the box office, although Warner Bros. and Legendary may want to consider wrapping up the entire MonsterVerse story with that installment instead of moving forward with more; they have wisely kept their cards close to their chest, and have only committed to a four-movie plan thus far. At the least, Godzilla vs. Kong comes out in a less-competitive March window, which allowed Kong: Skull Island to overperform.
As for the weekend's other newcomers, both movies fared well at the box office as counter-programming in the blockbuster season. Rocketman scored a $25M start against its $40M budget, while Ma brought home over $18M against an even smaller $5M budget. Of the two, Rocketman is easily the better-reviewed film, and it should serve as another profitable win for Paramount, who have been struggling in the current box office market for the past few years.
Last weekend's Aladdin managed to post a strong hold after Memorial Day Weekend (a period that usually sees a precipitous drop due to the lack of a Monday holiday boosting Sunday ticket sales in the subsequent weekend), with the movie now managing to match its production budget in terms of domestic dollars. While the film did not exactly thrill critics, it seems to be a crowd-pleaser and a family-friendly choice, which should help the movie to continue to do well. Given the controversy surrounding the movie and an initially-underwhelming promotional campaign, Disney have to be pleased with the remake's performance so far. Elsewhere, John Wick continues to be a dynamo and Detective Pikachu continues to leg out, even though it's not longer the biggest family-friendly movie in town.
As for the Summer's reigning box office champion, Avengers: Endgame, competition is making it slow down to a point (especially internationally) where topping Avatar might no longer be possible… Which, I should note, would still be absolutely nothing to be ashamed of. While the movie was anticipated to be a huge hit for Disney, few thought that it was going to match Avengers: Infinity War's $2B-ish total. Disney can always do some sort of rerelease before the year's end, or perhaps before next year's Black Widow movie, if they want to close any remaining distance between the two movies. However, there might be something to said to promote Avatar 2 by selling it as the sequel to the highest-grossing movie of all time (when unadjusted for inflation), and since both movie franchises are now Disney franchises, the (Mouse) House still wins big either way. Currently, there's a difference of about $75M between the two mega-hits.
The Top Twelve box office performances for the three-day weekend can be summarized as follows (bolded titles are new releases):
Godzilla: King of the Monsters (Warner Bros./Legendary Pictures) – $49.025M Weekend.
Aladdin (Disney) – $42.335M Weekend/$185.032M Total; 53.7% Drop.
Rocketman (Paramount) – $25M Weekend.
Ma (Universal/Blumhouse Productions) – $18.26M Weekend.
John Wick: Chapter 3 – Parabellum (Lionsgate Entertainment) – $11.1M Weekend/$125.752M Total; 54.9% Drop.
Avengers: Endgame (Disney/Marvel Studios) – $7.813M Weekend/$815.501M Total; 54.6% Drop.
Pokémon: Detective Pikachu (Warner Bros./Legendary Pictures) – $6.665M Weekend/$130.601M Total; 50.3% Drop.
Booksmart (United Artists Releasing) – $3.328M Weekend/$14.366M Total; 52% Drop.
Brightburn (Sony Pictures) – $2.315M Weekend/$14.212M Total; 70.5% Drop.
The Hustle (United Artists Releasing/Metro-Goldwyn-Mayer) – $1.3M Weekend/$33.195M Total; 63.7% Drop.
A Dog's Journey (Universal Pictures/Amblin Entertainment) – $1.04M Weekend/$18.764M Total; 74.9% Drop.
The Intruder (Sony Pictures/Screen Gems) – $810K Weekend/$34.207M Total; 64.8% Drop.
Avengers: Endgame, Pokémon: Detective Pikachu, John Wick: Chapter 3 – Parabellum, Aladdin, and Godzilla: King of the Monsters are now playing in theaters.

Grant Davis is a freelance writer who has covered entertainment news for more than four years. His articles have frequently appeared in Star Wars News Net as well as as other entertainment-related websites. As someone who grew up on Star Wars and comic book movies, he's completely thrilled with the current era of genre entertainment.