Sony Are Serious About 'Spider-Man' TV Spin-Offs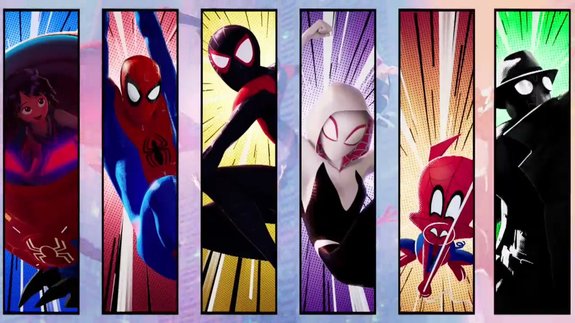 Sony are not kidding around when it comes to the future of the Spider-Man IP, as their television division is already coming up with a long-term plan for the franchise across multiple shows. There's just one catch: they'll need Marvel's continued cooperation for it to happen.
In an in-depth report by Variety, Sony Pictures Television Chairman Mike Hopkins and Sony Pictures Entertainment Chairman Tony Vinciquerra discussed the future of the company's TV division, and how it's changing to become more effecient in an ever-changing media landscape. It didn't take very long for the subject of Spider-Man to come up, and though it's been well-known for a while that Sony have interest in animated Spider-Verse shows, it sounds like live-action Spider-Man television content may also be on the table. Vinciquerra stated that the Spider-Man content that they produce will be very important for them going forward:
"We have the next seven or eight years laid out as to what we're going to do with that asset, and that will not only be on the film side — it'll be on the TV side. Our television group will have its own set of characters from within that universe that we will seek to develop."
So, in addition to the juggling act of three film continuities (the Marvel Cinematic Universe, Sony's Universe of Marvel Characters, and the Spider-Verse), Sony is apparently going to add television content into that mix sometime in the next decade. In the article, they don't specify if that content will be for one of those three settings or if they're developing a fourth one on top of everything else, but again, it's been stated that Spider-Verse TV content is on their minds.
When asked for specifics on the characters that they want to bring to the TV side of things, Hopkins says that with over 900 characters to utilize, they've got options, and are sorting them out:
"[We're] pretty far down the road in terms of working through which characters we think could be their own star of a series. We're developing a lot of Marvel-related content, and I think we'll be out in the market very soon with something really, really big and transformational for us, because we've not done any shows with Marvel before, with Marvel IP," says Hopkins. "So that's a big piece of development that we're onto… I think we aspire to have several shows in a universe that we create that can pollinate between each other, and to working with a partner to make that happen."
Theoretically, Sony may be able to do their own live-action Spider-Man show with their own actor, and have it tie in with the SUMC continuity… As long as that's fine with Marvel. They could just as well agree to make a miniseries involving Tom Holland's iteration of the character that's set in the MCU. Right now, we won't be able to tell what they have planned until they come forward with it, which is something that Sony says will happen in the next few months. Disney was explicitly said to be one of the partners that Sony are willing to cooperate with, but he also hinted that other parties are welcome to work with them.
I should note that Sony cannot develop Spider-Man television series – animated or live-action – without Marvel's explicit approval. Sony gave Marvel all the TV rights in exchange for a more favorable film deal back in 2009; that led to the cancellation of Sony's Spectacular Spider-Man cartoon and the launch of Disney's Ultimate Spider-Man cartoon, and since then, any cartoons with the webhead have been made by Disney. Meanwhile, Spider-Man hasn't had his own live-action show since the 1970s, between segments on The Electric Company, the live-action The Amazing Spider-Man series with Nicholas Hammond, and the in-name-only Tokusatsu series Supaidāman with Shinji Tôdô.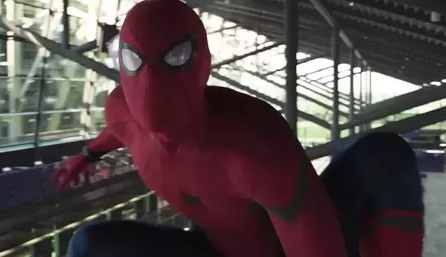 There's little reason to believe that things have somehow changed since the decade ago when this deal was decided upon, and as such, Sony and Marvel are going to have to continue their successful partnership on multiple fronts. Marvel, having the TV rights, can greenlight or cancel any of their projects with a flick of their wrists. Sony, having the Spider-Man film rights, could end the relationship at any time. Either move would be bad for both companies, and it's beneficial for both to keep collectively milking the cash cow, and it stands to reason that they'll keep it up. That 7-8 years of planning probably has a lot to do with Spider-Man in the Marvel Cinematic Universe in addition to Sony's own spin-offs.
Sony currently don't have plans for a streaming service right now (and they state that developing one at this time would be mistake), but it stands to reason that particularly expensive content could be developed for one. Perhaps Sony, in a display of confidence, might buy Paramount and CBS after those two companies merge back together (should that happen) and Sony puts their content on a rebranded CBS All Access. Or perhaps they'll just license their content with another streaming service in exchange for some sweet deal. If they end up taking that route, it presents an opportunity to revisit old creative avenues aside from taking advantage of new ones. Perhaps a continuation/conclusion to Greg Weisman's fantastic Spectacular Spider-Man series could even be on the cards. People really seem to like his work on Young Justice: Outsiders (a continuation of another one of his shows that got cancelled, but was revived via a streaming service), and if you're investing so much money in this IP, why not put a little into bringing a cult favorite back to life?
Multiple Spider-Man television shows are in development. On the film side of things, Sony Pictures is working with Marvel Studios to deliver Spider-Man: Far From Home by July 5, 2019, with a third Spider-Man movie on Tom Holland's contract. Meanwhile, Sony's Universe of Marvel Characters has two projects slated for next year with Morbius, set to release on July 10, 2020, and Venom 2, set to release on October 2, 2020; more projects are in varying stages of development. On the animated side of things, Sony Pictures Animation are also planning a Spider-Verse 2 and a Spider-Women spin-off, neither of which have dates.

Grant Davis is a freelance writer who has covered entertainment news for more than four years. His articles have frequently appeared in Star Wars News Net as well as as other entertainment-related websites. As someone who grew up on Star Wars and comic book movies, he's completely thrilled with the current era of genre entertainment.