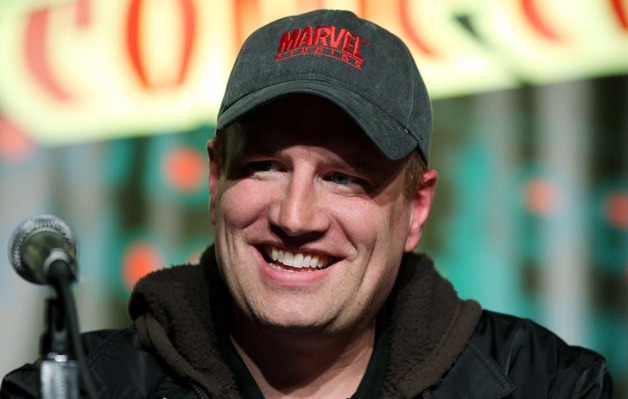 Marvel Studios President Kevin Feige has been hard at work for the past ten years to bring the worlds of Marvel Comics to life on the big screen, and it appears that the Producers Guild of America will recognize his accomplishments with an award.

Variety reports that Feige will receive the 29th David O. Selznick Achievement Award in Theatrical Motion Pictures at the 30th annual Producers Guild of America Awards. The Guild has issued the following statement:
"As President of Marvel Studios since 2007 and producer of each of its 20 genre-spanning films to date, Feige is widely credited with creating the unprecedented and ever-expanding Marvel Cinematic Universe. His forward-thinking approach to production, diverse casting and globally resonant storylines make him one of the most exciting and relevant filmmakers of our time."
This award has been received by a considerable number of famous figures in Hollywood, including Clint Eastwood, Jerry Bruckheimer, Dino De Laurentiis, Roger Corman, Frank Marshall, Kathleen Kennedy, Michael Douglas, John Lasseter, and Steven Spielberg. Feige also issued his own statement of gratitude:
" join so many of my heroes and mentors in receiving the David O. Selznick Award is one of the most meaningful experiences of my career, and I'm truly thankful to my colleagues in the Producers Guild of America for this recognition. I want to also thank my Marvel Studios family, who have been with me every step of the way and without whom I would never have had this amazing journey."
The Producers Guild of America Awards will be held on January 19, 2019.
Current Marvel Studios movies slated for release include Captain Marvel, Avengers 4, and Spider-Man: Far From Home, which will release in 2019 on March 8, May 3, and July 5 respectively. Other projects in various stages of development include Guardians of the Galaxy Vol. 3, Black Widow, Black Panther 3, Doctor Strange 2, The Eternals, and Spider-Man 3.

Grant Davis is a freelance writer who has covered entertainment news for more than four years. His articles have frequently appeared in Star Wars News Net as well as as other entertainment-related websites. As someone who grew up on Star Wars and comic book movies, he's completely thrilled with the current era of genre entertainment.