Guy Ritchie to Direct Disney's Live Action 'Hercules'
Bless my soul, Herc could soon be back as Guy Ritchie has boarded Disney's live-action Hercules.
According to Deadline, the Aladdin director will now take on another animated Disney classic from the 90s, bringing their animated spin on the Greek myth into live-action.
As previously reported, the film will be produced by Joe and Anthony Russo through their AGBO production company. Deadline reports that, with Ritchie signed, Disney are now seeking new writers following a first draft by Dave Callaham (Shang-Chi, Spider-Man: Across the Spider-Verse).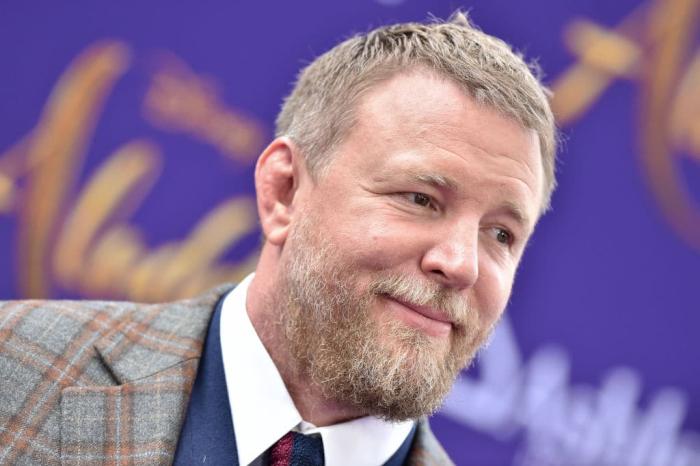 The animated Hercules, which celebrated its 25th anniversary this week, was directed by Disney Legends John Musker and Ron Clements. In a nice bit of historical symmetry, Ritchie follows in their footsteps as they also took on the Greek demigod after directing the animated version of Aladdin.
Much about the film is still unknown, including whether or not it will be a musical. When Guy Ritchie was initially announced as the director for Aladdin, it was hard to picture the man behind Lock Stock and Snatch doing a Disney musical. Given Ritchie's success with that adaptation, which entered theaters with low expectations but went on to earn over a billion dollars and have the longest theatrical run of 2019, I'd like to think that his signing here is a good indication that Disney will go the musical route with Hercules.
If Disney and Ritchie do go down the musical route, then it's almost certain that the composer and lyricist duo of Alan Menken and David Zippel will return to provide new music and songs for the film. So far, Alan Menken has returned to score all of the live-action adaptations of his animated classics, and the duo are currently working on a full-length stage adaptation of Hercules which is set to premiere at New Jersey's Paper Mill Playhouse next February.
Next from Ritchie is expected to be the untitled action thriller starring Jake Gyllenhaal which STX has sold to MGM and Amazon, but he's pretty busy with other projects at different stages of development as well.
Disney's next live-action adaptation is Pinocchio, which will premiere on Disney+ on September 8. Theatrically, Disney's next adaptation will be The Little Mermaid on May 26, 2023.