Kit Harington To Play Jon Snow Again in Own 'Game of Thrones' Sequel Series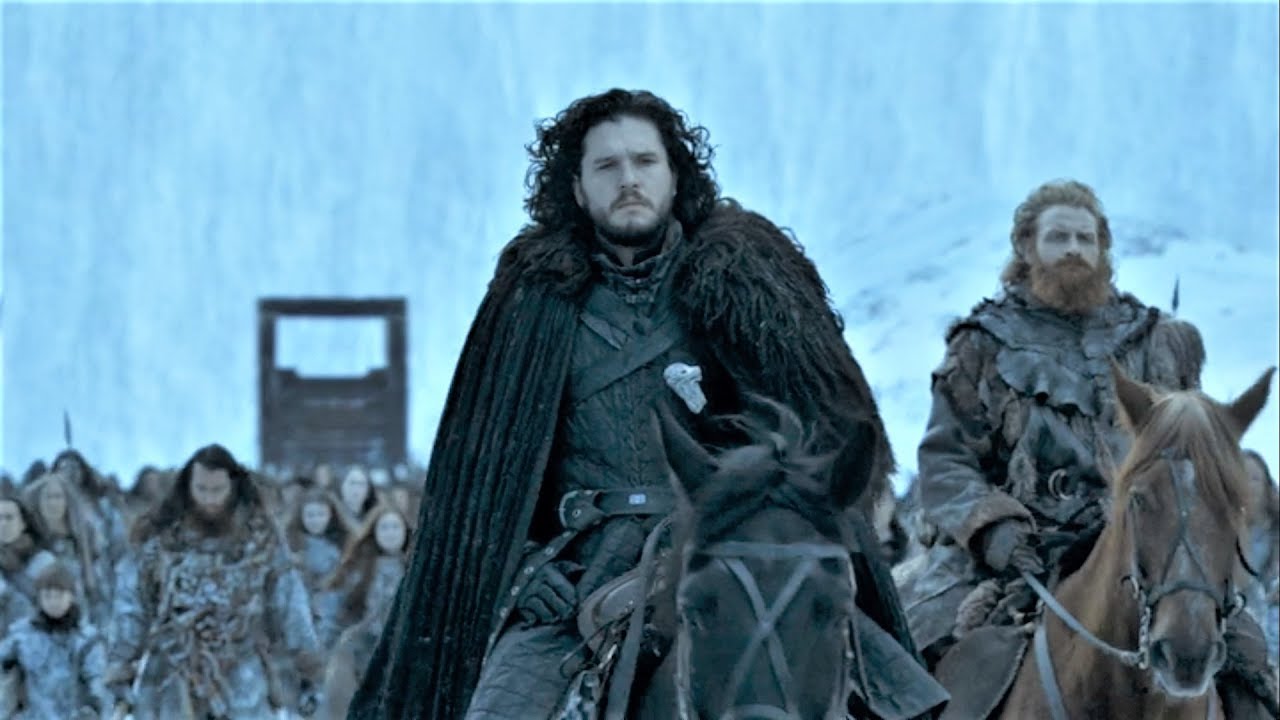 Last night, The Hollywood Reporter pretty much turned the Internet upside down when they broke the story that HBO is setting up a Game of Thrones spin-off series, set after the events of season 8, centered around the character of Jon Snow. Kit Harington would be attached to play the role once again if it came to fruition.
As of now, there are six additional Game of Thrones spin-off shows, at some point in development at HBO, that we know of. They include House of the Dragon, which will release its first season on August 21st (and will shoot its second season in January 2023), 10,000 Ships (a.k.a. Nymeria) from showrunner Amanda Segel, 9 Voyages (a.k.a. The Sea Snake) from Bruno Heller, and Dunk and Egg with showrunner Steve Conrad. It's unknown at this point when we'll get more updates on any of them. It's possible that House of the Dragon will have a panel at San Diego Comic-Con next month, where they might announce some future stuff.
Even though Game of Thrones started as a pure ensemble show, Jon Snow slowly became one of (if not the) protagonist in later seasons. He was revealed to have a legitimate claim to the Iron Throne, but opted to go back North and live with his adopted family. We assume this is where the story of the show will begin, but we assume that at some point he will go back to Westeros. Right now, there is a blank canvas for the writer of this show to do whatever they want. There are endless possibilities for characters that could appear and even be co-protagonists (Sansa Stark would definitely be a very interesting addition).
Maisie Williams' Arya Stark will be having the adventurous life she set off to have in the events of the finale, so it's unlikely at this point that she will appear. A spin-off show for her looked like a safe bet after The Iron Throne aired, but three years later, we still have no news. The actress recently revealed that, up until the final season, she thought that Arya was queer.
As of now, we don't know of anybody else attached to the series. Hopefully, we'll get a showrunner and/or director in the next few months. What do you think of this news? Should HBO pursue this story, or is it better to focus on prequels like House of the Dragon? Let us know in the comments below!
Miguel Fernández is a Spanish student that has movies as his second passion in life. His favorite movie of all time is The Lord of the Rings, but he is also a huge Star Wars fan. However, fantasy movies are not his only cup of tea, as authors like Scorsese, Fincher, Kubrick or Hitchcock have been an obsession for him since he started to understand the language of filmmaking. He is that guy who will watch a black and white movie, just because it is in black and white.