'Cha Cha Real Smooth' Is One of the Year's Best Movies — Apple TV Plus Review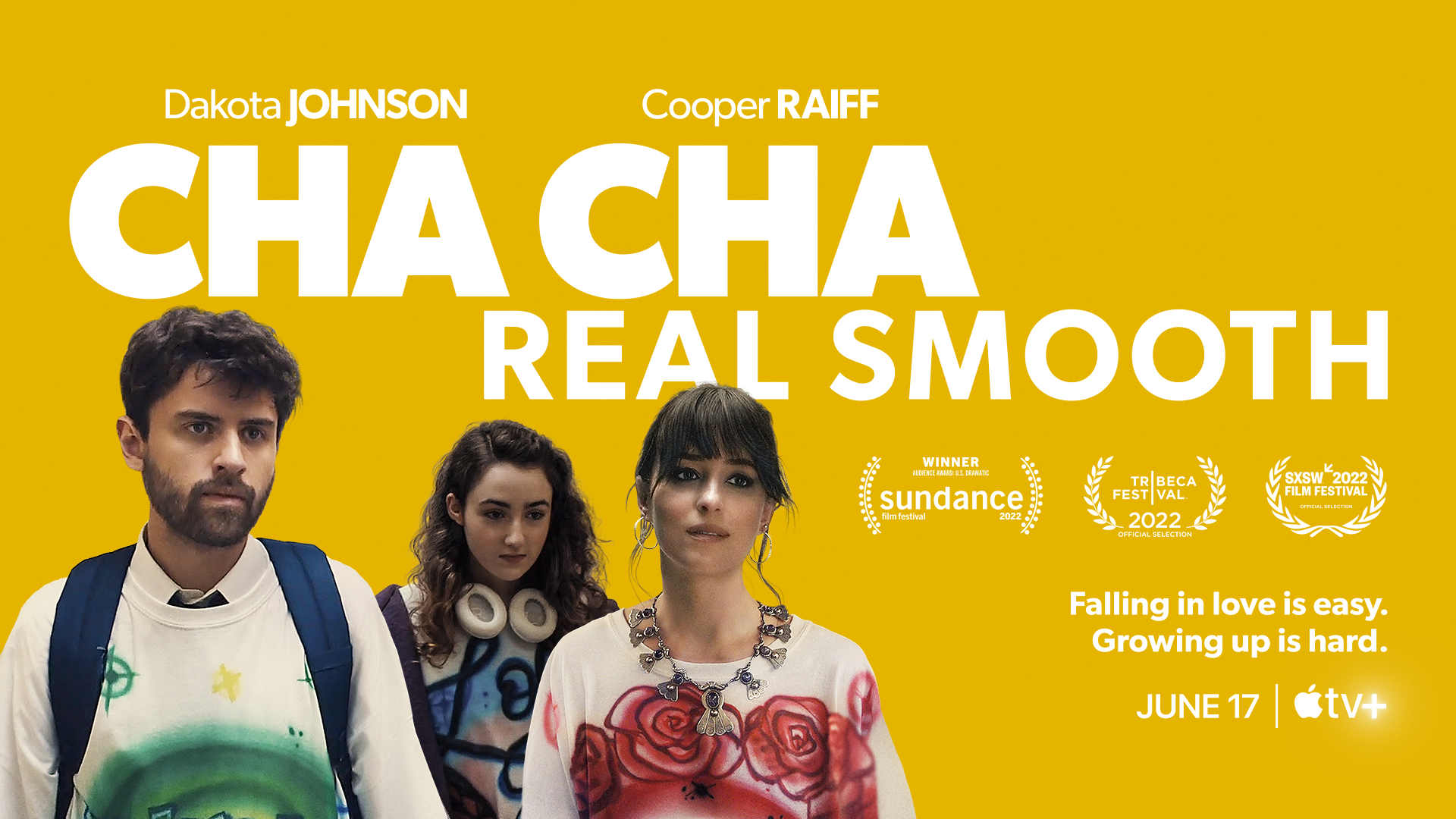 Cooper Raiff, at 25, has delivered one of the most magnetic, charming, and relatable movies I've seen in a while. Cha Cha Real Smooth made its debut at the 2022 edition of the Sundance Film Festival and is now available to stream on Apple TV Plus.
Raiff stars as Andrew, a fresh-out-of-college 22-year-old trying to find where he belongs in the world. While his ex-girlfriend moved to Barcelona to live the life he one day wishes to have, Andrew moved back with his mom, his 13-year-old brother, and his step-father. He is one of the most charismatic young adults in the town, which will soon give him a job as a party starter at the bar and bat mitzvahs of his brother's classmates. His natural ability to get everybody on the dance floor immediately catches Domino's attention — she is a woman in her 30s (played by Dakota Johnson), mother of a young girl named Lola (Vanessa Burghardt) who is diagnosed with autism. Andrew and Lola slowly start to connect, and as a consequence, Andrew and Domino become really close.
The two quickly bond as Domino sees in him the youth spirit she never had, and he sees in her his new love adventure. Cha Cha Real Smooth is an absolute treasure of a movie, one of the best encapsulations of what it means to be in your early 20s I've ever seen. Andrew is one of the characters I've related to the most in a long time, not necessarily because I am as charming as he is, but we are very close in age, and I absolutely relate to what it's like to not have stuff figured out but pretending that you do.
Raiff is definitely an auteur to keep an eye on. At 25, he writes, directs, and stars in the movie, and pulls off every single one of those tasks. His performance as Andrew is very layered and he always manages to convey exactly what is going on through his mind, which at times is a lot. The movie is a love story, but a very unconventional one, and that's probably one of its best qualities. There are several times during the film in which Raiff's clever writing lets us think the movie is about to move into cliché territory, but then he spins it on its head and goes the other direction.
There are a lot of messages to take away from the movie, but overall, Cha Cha Real Smooth is a lesson about love and its many faces, as well as how it evolves with age. Andrew is looking for his next, great love adventure, in a Ted Mosby from How I Met Your Mother kind of way, while Domino is trying to find it within herself to settle in for good. She's been engaged before and is now engaged to a different man, a lawyer who spends most of his time absent due to work-related issues. He is played by Raúl Castillo and is one of the movie's wildcards. Domino is split between what her mind wants and what her heart wants — she wants to finally live her adult life, and get rid of the twists and turns that a 20-year-old's life goes through, while Andrew reminds her of what youth, excitement, and passion could be like. It's a very layered story that I found to be very personal and very appealing to me.
I don't really have a lot of negatives to point out. The movie is vastly entertaining, its 110 minutes give it a perfect length, and the quality of the performances rivals the splendid writing and directing. Dakota Johnson is spectacular in the movie, though I must admit that at times it felt like a role written for her. On paper, it's not very different from what she did in last year's The Lost Daughter, though I vastly prefer both this movie and her performance in it. I fully believe she's very talented, so I am very much looking forward to her next performance, which hopefully will be a bit outside of the box for her. I think that Madame Web has a chance to be the movie that finally shows us a different side of her acting.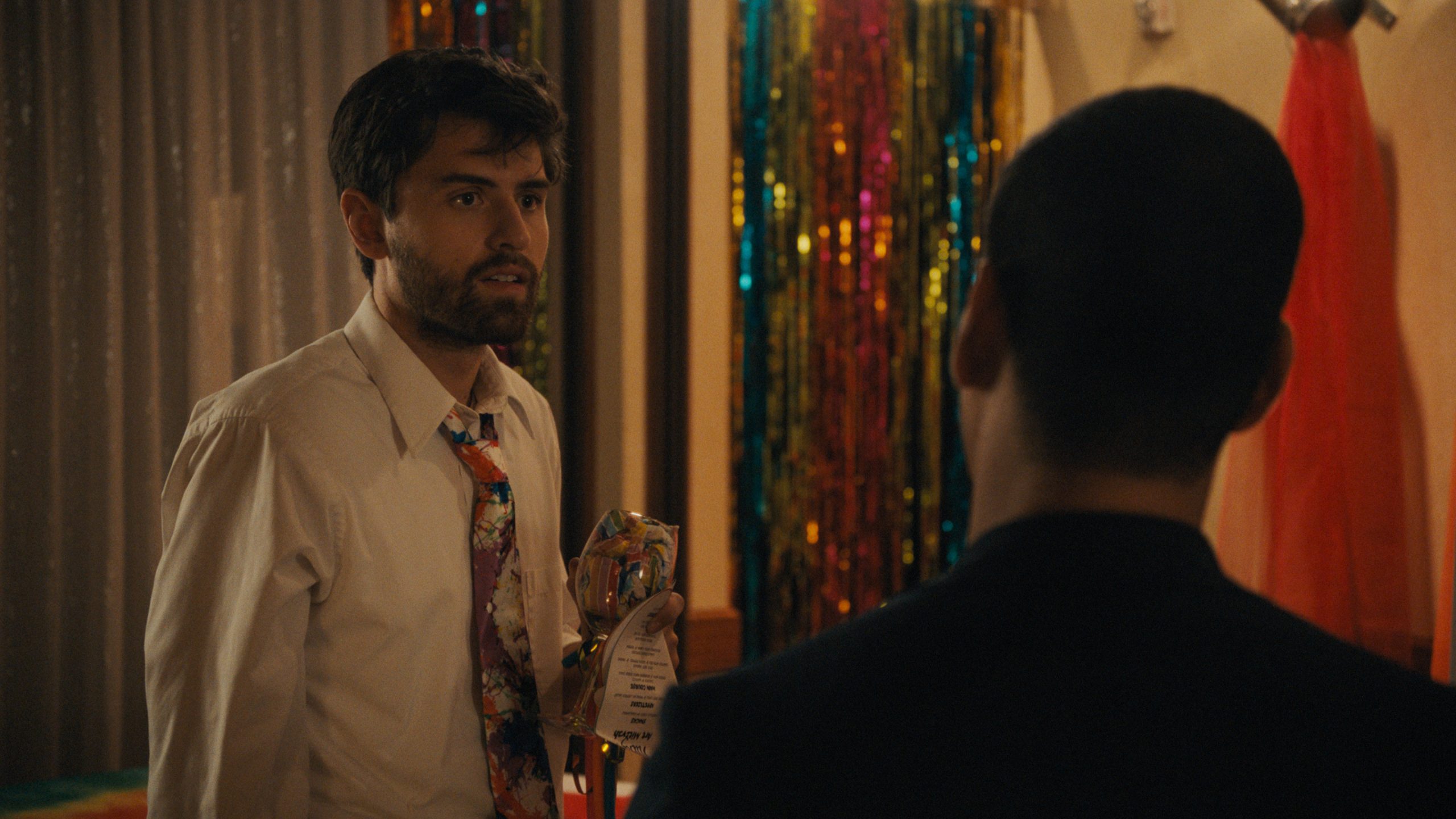 So yes, I am absolutely going to recommend Cha Cha Real Smooth, and I'm hardly the only one to do it. The movie already won several of the big prizes at this year's Sundance Film Festival, and will hopefully gain some momentum through word-of-mouth in the coming weeks. This year's Oscar run is stacked, and I don't see it cracking the top 10 of the Academy, but right now, I would definitely love it if that happened.
Cha Cha Real Smooth is now available to stream on Apple TV Plus. Make sure to let us know if you do check it out!
Miguel Fernández is a Spanish student that has movies as his second passion in life. His favorite movie of all time is The Lord of the Rings, but he is also a huge Star Wars fan. However, fantasy movies are not his only cup of tea, as authors like Scorsese, Fincher, Kubrick or Hitchcock have been an obsession for him since he started to understand the language of filmmaking. He is that guy who will watch a black and white movie, just because it is in black and white.