Review: 'Ms. Marvel' Episode 1 – 'Generation Why' Introduces a Lovable New Hero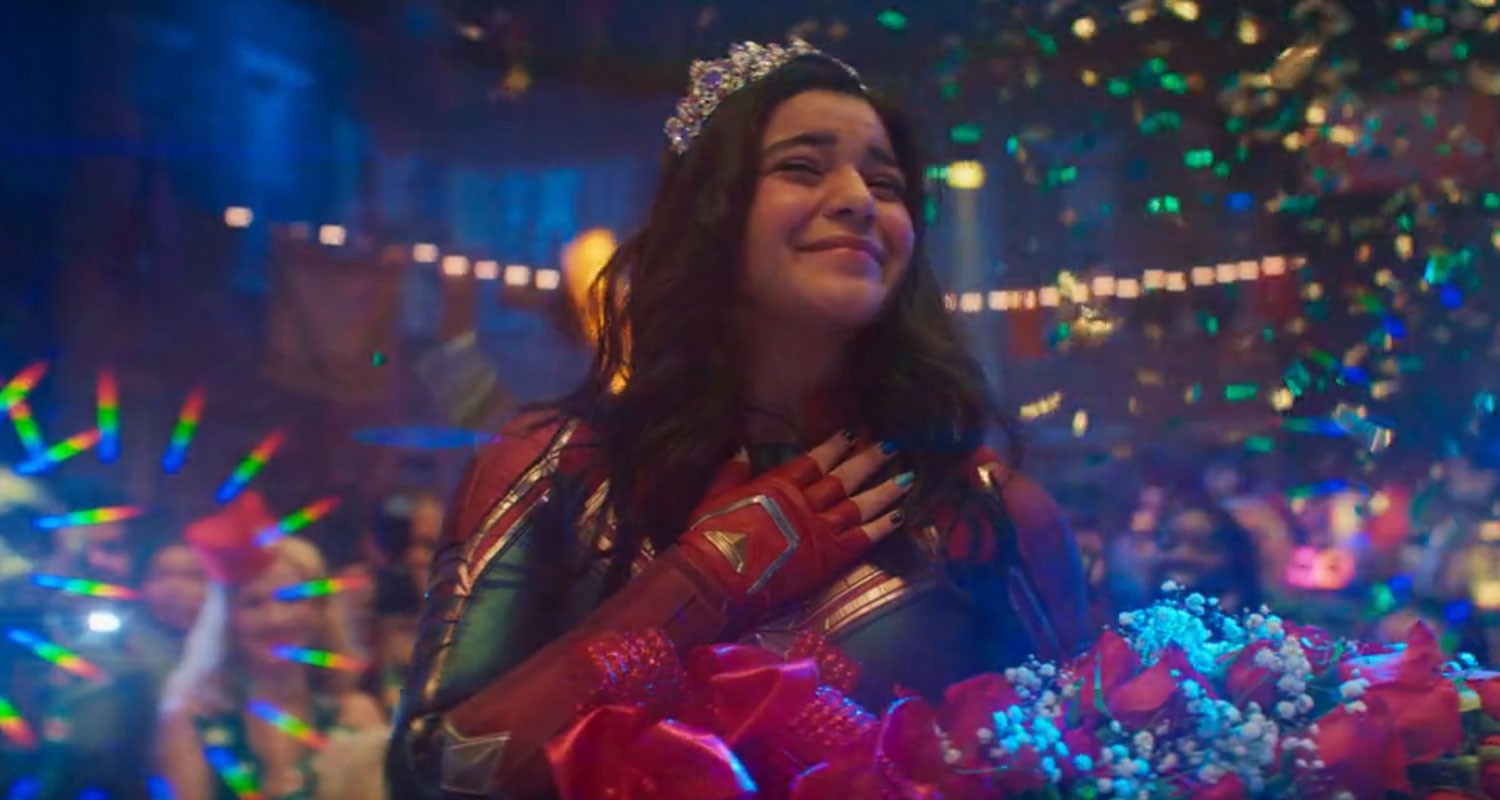 Though many watch a Marvel movie or series to see superheroes punch villains in the face with a rousing score and impressive CGI, some of my favorite moments of the MCU tend to come when these larger-than-life heroes just sit around and talk to each other.
When these scenes inevitably end to move on to the next big action set piece, I often find myself wishing I could have more of these heroes just chatting to each other and living their lives. It's an underrated aspect of the MCU that Ms. Marvel taps into with glee. The series offers a long-awaited look at civilian life in the MCU.
If like me, you've been wanting to know more about what it's like to live in a world with the Avengers, this opening episode offers that in spades. We meet a great deal of teenagers and young adults who clearly adore them. Of course, it doesn't really touch on how scary that would be to live in any major population centre while these fights take place, but this isn't the place to tell that story. This means that, although Ms. Marvel is undoubtedly a superhero origin story, the actual origin of her powers feels like the least important part of the story.
Not that this aspect of Kamala Khan's story is boring (far from it), but it's just not really touched on all that much compared to the trials and tribulations of her regular teenage life. Ms. Marvel is a coming-of-age story, which predictably asks Kamala the question of what she wants to do with her life. Like any teenager, she doesn't know the answer yet.
As Kamala is a Pakistani Muslim who grew up in Jersey City, the show touches on what it's like growing up in a family with expatriated parents. While she has her own passions that she wants to follow, they clash with what her parents (most often her mother) has in mind for her. Her big brother seems to be living the normal life that their mother and father dreamed of, while Kamala's mother accuses her of living with her head in the clouds. By the end of the episode, another variant of the coming-of-age question is posed to her. Does she want to be the good, normal girl that her parents raised her to be, or does she want to chase her passions and see what happens?
It's a scenario that is briefly touched on in Shang Chi with Awkwafina's character and her family, but Ms. Marvel is allowed to dwell on it much further in this series. It promises a compelling character arc, and you find yourself rooting for Kamala from the outset to forge her own path. That said, there's little doubt that she will break away from her mother's vision for her.
There's a scene in a shop where her mother Muneeba talks to a friend about a young woman they know, who broke off her engagement to travel around the world. While the older women pour scorn on the idea that a young woman would need to take time to find herself before making such a big commitment, Kamala pipes up and supports the idea that someone would want to follow their passion and go travelling. This prompts a frosty reaction from her mother.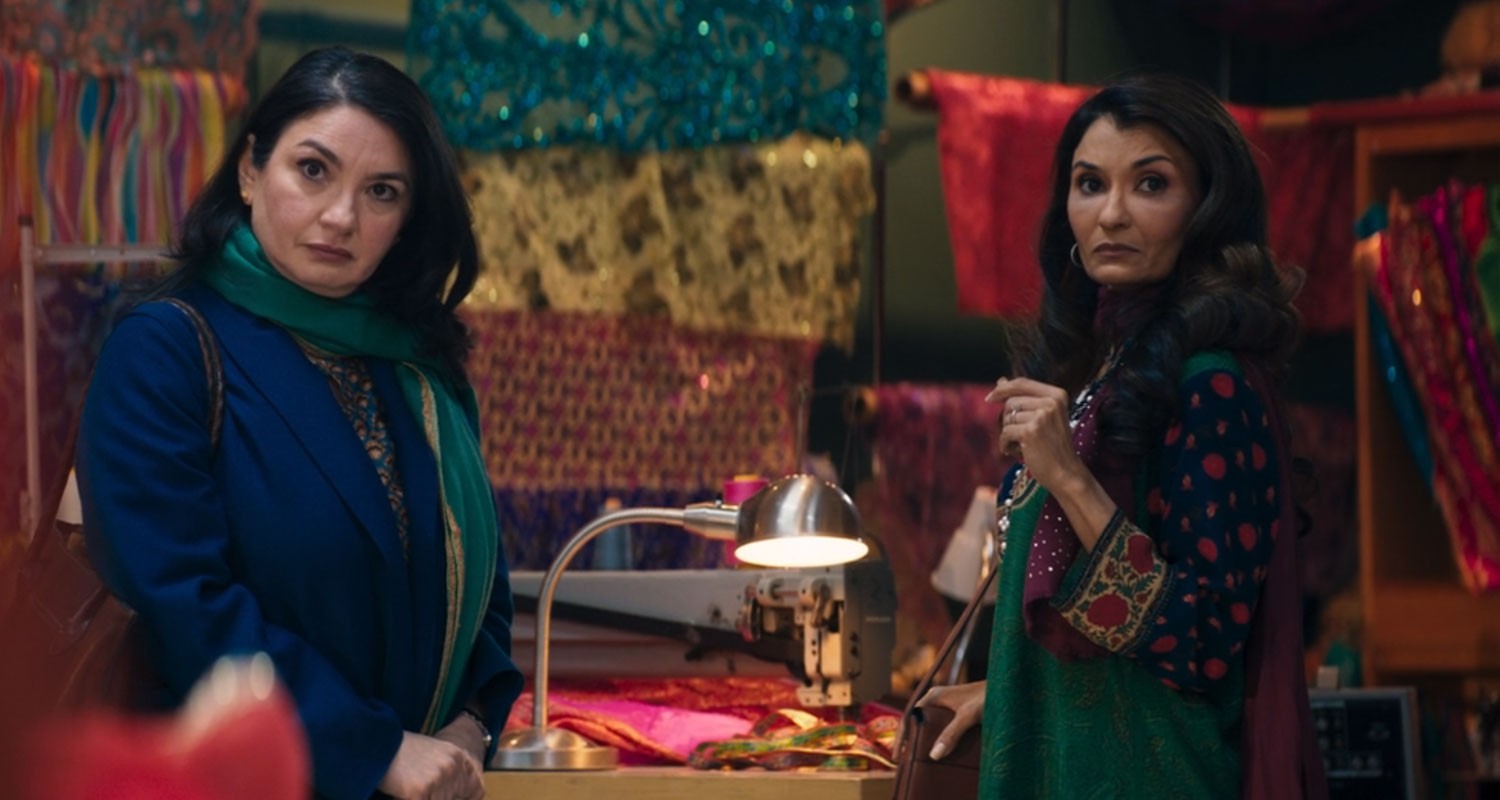 That said, Muneeba is not the one-dimensional nagging parent that Kamala sees her as. You can see she genuinely cares about her daughter and wants what (she thinks) is best for her. She fiercely protects Kamala when criticised by people outside her family — when Kamala crashes the car on a driving test, it's the instructor's fault. When a tailor comments that Kamala is too short for a dress she's trying on, Muneeba blames the dress for being too long, in a tone that suggests this is a fact and not just her opinion.
However, it's clear she's afraid of her daughter stepping outside of the carefully placed boundaries she's set for her, and hopefully she'll learn to release her grip on her daughter as the series continues. Her father Yusuf is much more likeable, a cuddly teddy bear who is wowed by the Alexa-like technology that Kamala's friend Bruno creates for him. His relationship with Kamala is much better than Muneeba's, though he needs to understand that teenagers will always be embarrassed by their parents, no matter how much love and kindness he sends Kamala's way.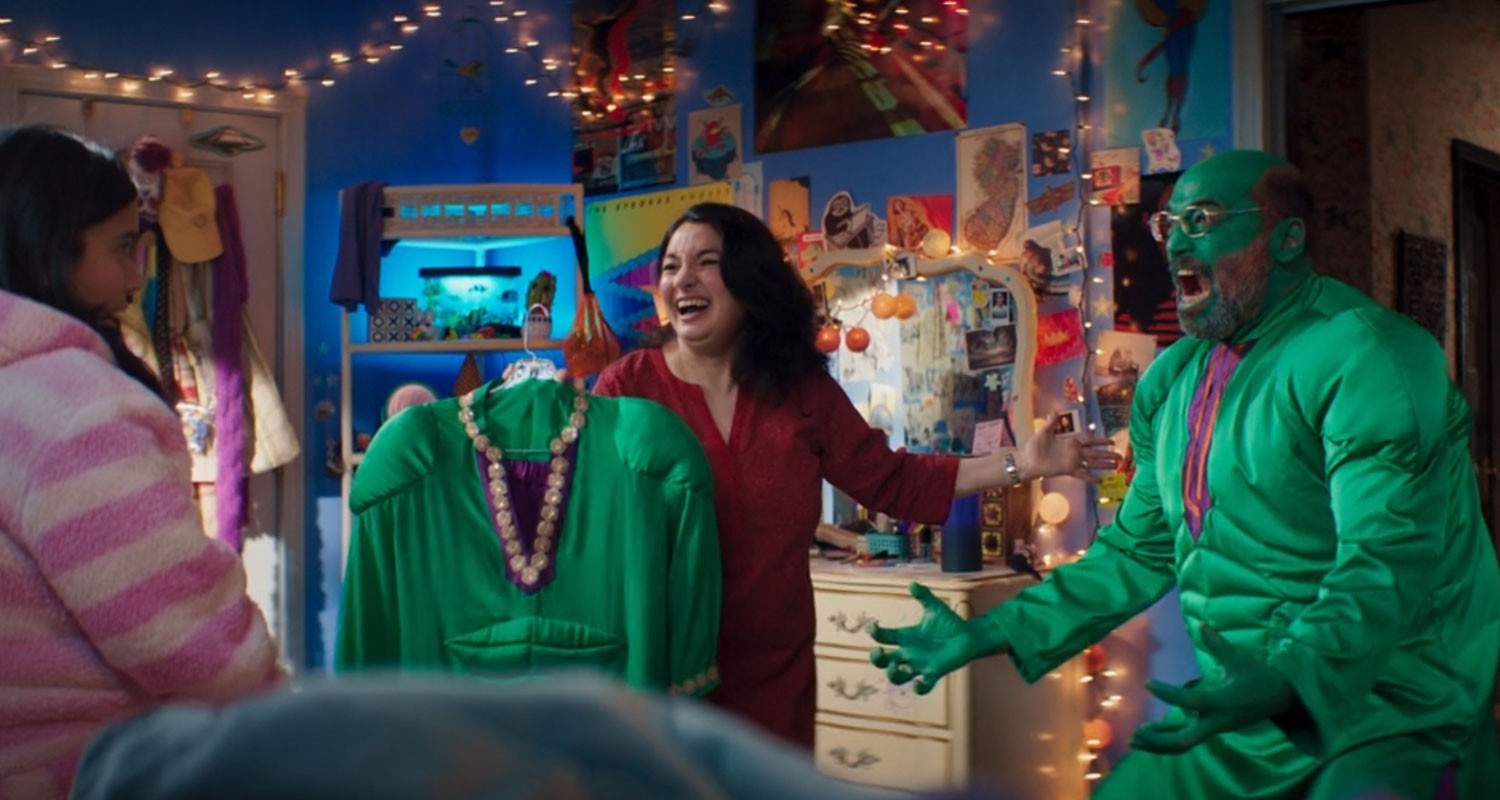 Everyone portraying the Khan family does a great job conveying all these things, though the star of the show is absolutely newcomer Iman Vellani. You wouldn't know that this is her first acting gig, as she immediately comes across as an incredibly likeable character that you can't help but root for. Her humor and comic timing are excellent, and her relationship with each of her family members feels real. Once again, Marvel's casting department has done a great job.
The series' visual style is wonderfully creative too, adding paper animation into the background of shots to help you see the world through Kamala's eyes. She views the world through the lens of her fanaticism over the Avengers — she even has a YouTube channel covering them — and you feel like she's constantly finding inspiration for her next creative project as she moves through the world. It's a wonderful touch and incredibly entertaining to watch. Even text messages are displayed creatively as part of a scene's background, rather than the floating bubbles you normally see in TV and movies.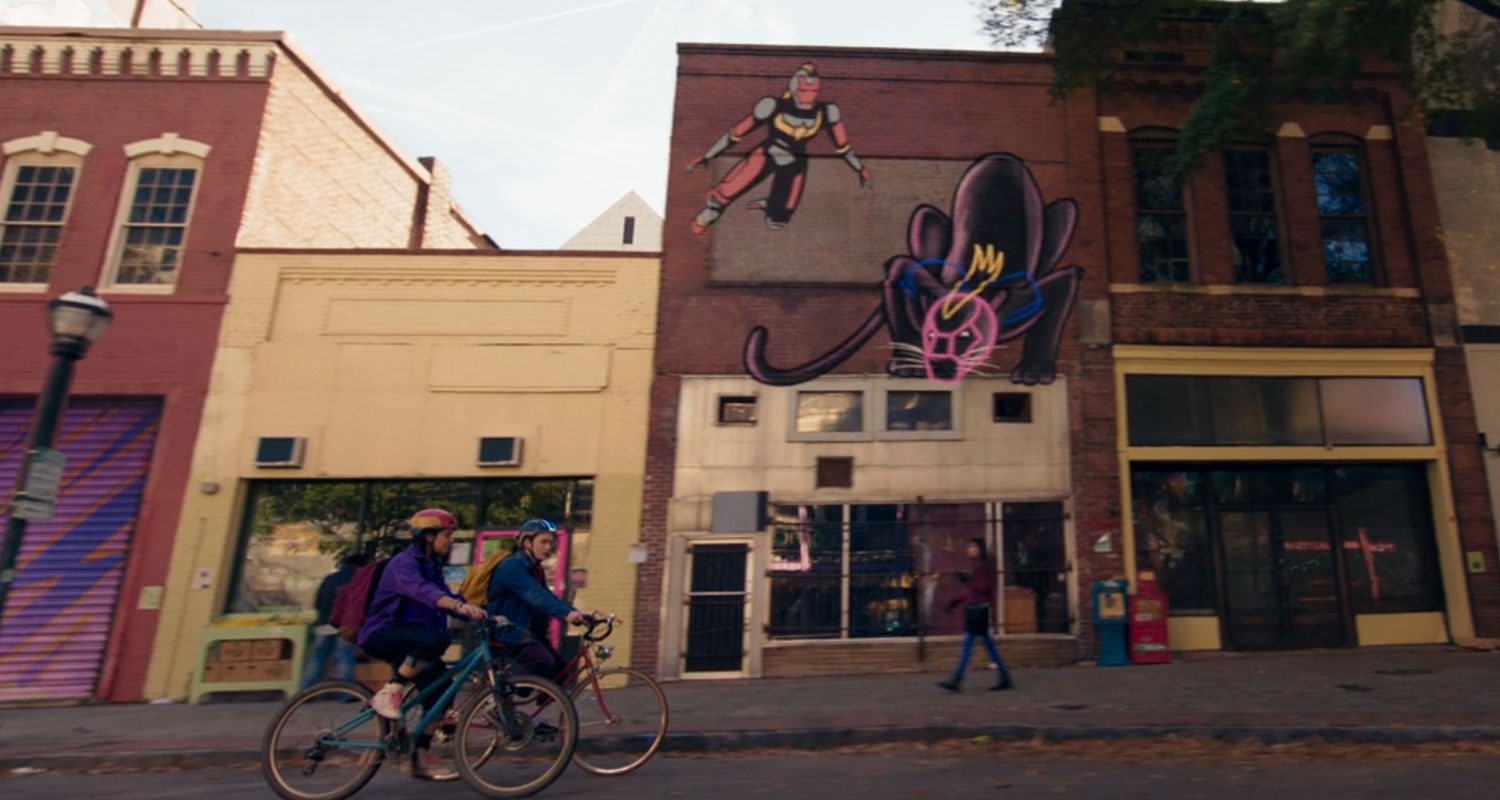 One thing I did find strange is how little time was dedicated to learning more about Kamala's best friends Bruno and Nakia. Bruno gets a lot of screentime, but you don't know much about him. Kamala mentions that he doesn't have much of a family, and we get a glimpse of his home above the shop he works in, but otherwise little is known about him. Of course, there is plenty of time to find out that information, but it pales in comparison to how little time was spent with Nakia, who is only briefly in one or two scenes, and is left out of the AvengersCon plotline completely. It just seems strange that one of Kamala's best friends has such a tiny presence in the opening episode.
Spoilers ahead…
Surprisingly, it's not clear what the superhero-related conflict will be in Ms. Marvel. There is no villain at play in this episode — the struggle is all about Kamala and Bruno's attempts to attend AvengersCon without angering her parents. The episode is more concerned with Kamala discovering her superpowers — and even then, only slightly — as she accidentally vandalizes AvengersCon with her newfound energy powers.
It seems the season will spend a lot of time telling us more about the origins of the bracelet Kamala finds. Her mother actually seems to know a lot of the answers here, and it sounds like Kamala's grandmother might have been a superhero back in her day. This would explain why Muneeba actively discourages Kamala from praising Earth's Mightiest Heroes, as it seems she has some emotional baggage here. She says Kamala's head-in-the-clouds nature reminds her of her mother, suggesting perhaps that she spent more time focusing on her bracelet-induced powers than on her family. You can understand why Muneeba would want to pivot away from that.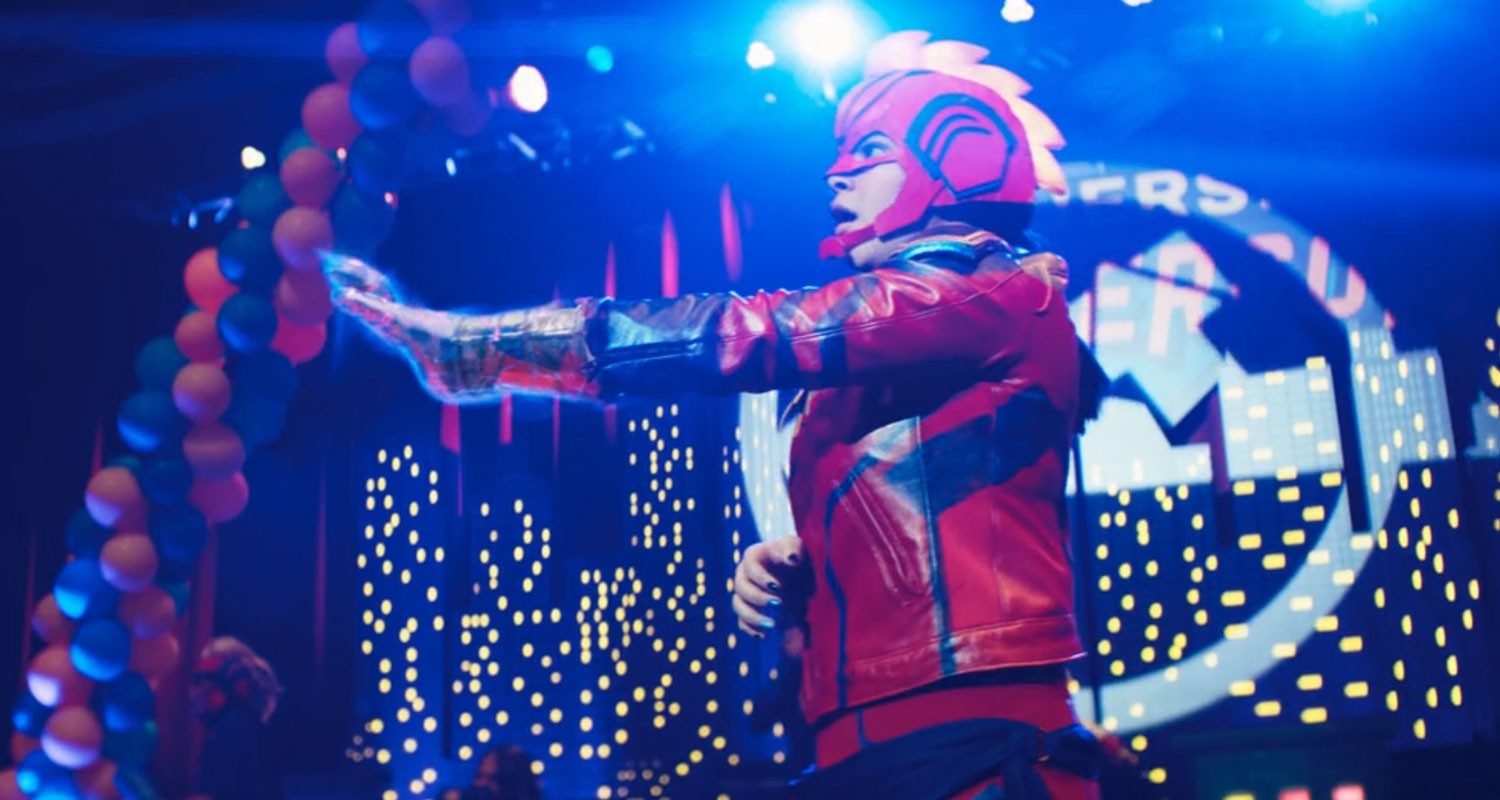 The idea that Kamala's new powers come from her family tree is an interesting twist that I didn't expect, so I'm excited to learn more.
As for villainous characters, the closest we got was in the post-credits scene. The detective who interrogates Peter Parker and his friends in Spider-Man: No Way Home appears (another fun example of characters crossing over into different projects), as he's shown footage of Kamala's energy powers in effect at AvengersCon. He tells his partner to "bring her in" as the scene ends.
It seems Kamala is going to be pitted against government agents as they continue to enforce the Sokovia Accords. It's nice to see this being brought back into play, as it was something I'd hoped to see more of back in Spider-Man: Homecoming, or even in the Daredevil series as it became illegal for superheroes to exist without government oversight. It's yet another way to see what it's like to live in the MCU, where even getting powers puts you on some kind of government watchlist.
The opening episode of Ms. Marvel is a fun and often hilarious look at life in the MCU. Iman Vellani is innately likeable as Kamala Khan, and I can't wait to see more of her story.