'Strange World' Teaser Trailer Promises an Otherworldly Adventure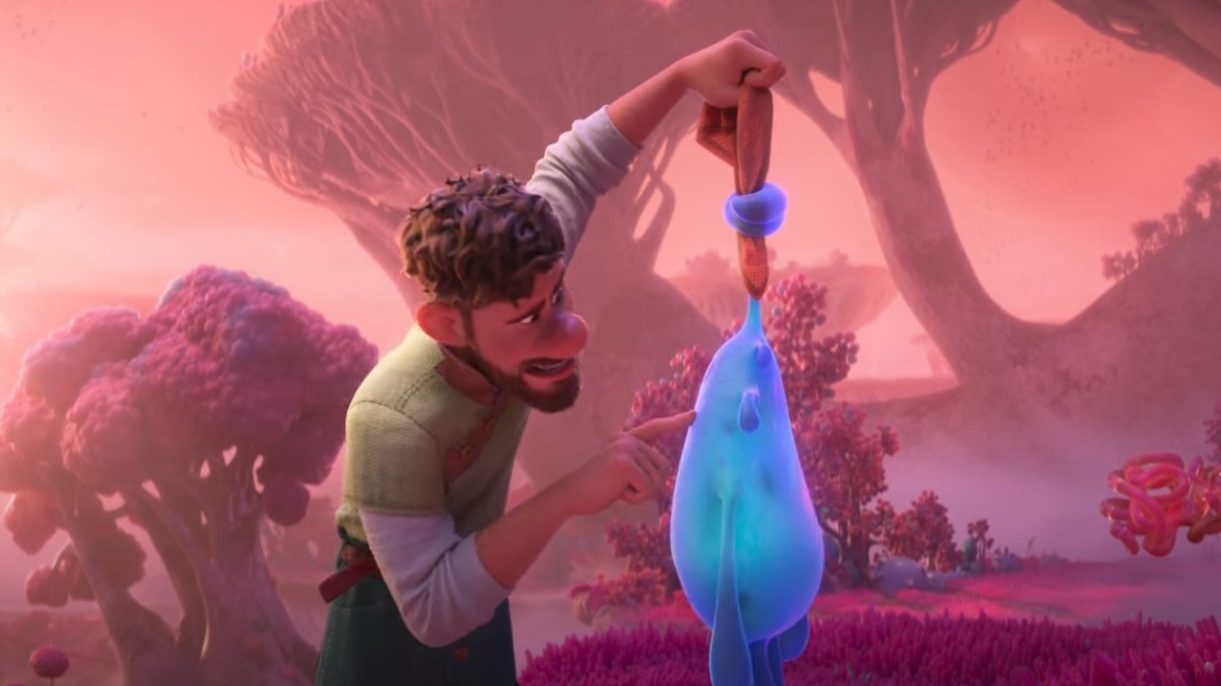 Disney has finally shared with us the first look at the upcoming animated film Strange World.
First revealed last December with a piece concept art and a small description, this stylish animated romp has been directed by Don Hall (Big Hero 6, Raya and the Last Dragon). The synopsis promises an original action-adventure flick which journeys "deep into an uncharted and treacherous land where fantastical creatures await the legendary Clades, a family of explorers whose differences threaten to topple their latest —and by far— most crucial mission." Looking at the just-released teaser trailer, we don't have a much clearer idea about what's actually going on, but it all looks very lively and unique. See it for yourself below:
So far, Disney has only confirmed Jake Gyllenhaal as the voice of Searcher Clade, the "son of a steadfast explorer." If we look at the IMDb page for Strange World, nobody else is mentioned except for frequent Disney collaborator Alan Tudyk, though that piece of information is far from official. What we do know for sure is that Raya writer Qui Nguyen has once more worked alongside Don Hall penning the script.
The strongest feature of Strange World might be how close it lands to the classic B-movies of old, an influence that Hall confirmed last year as the driving force behind the film:
"I loved reading the old issues of pulps growing up… They were big adventures in which a group of explorers might discover a hidden world or ancient creatures. They've been a huge inspiration for 'Strange World.'"
On top of the mysterious teaser trailer, Disney has also released a first poster which sticks to the vibes Hall and his team are going for:
Disney has once again picked the always reliable Thanksgiving slot for this theatrical release — Strange World opens on November 23 exclusively in theaters.
Francisco J. Ruiz is that guy who has watched Jurassic Park a thousand times and loves Star Wars. His hunger for movies is only matched by his love for video games. He graduated in English Studies from the University of Malaga, in Spain. As he keeps writing about what he enjoys (and doesn't) for websites all over, he's continuing his studies.