'Only Murders in the Building' Season Two Trailer Reveals Our Heroes Being Framed for Murder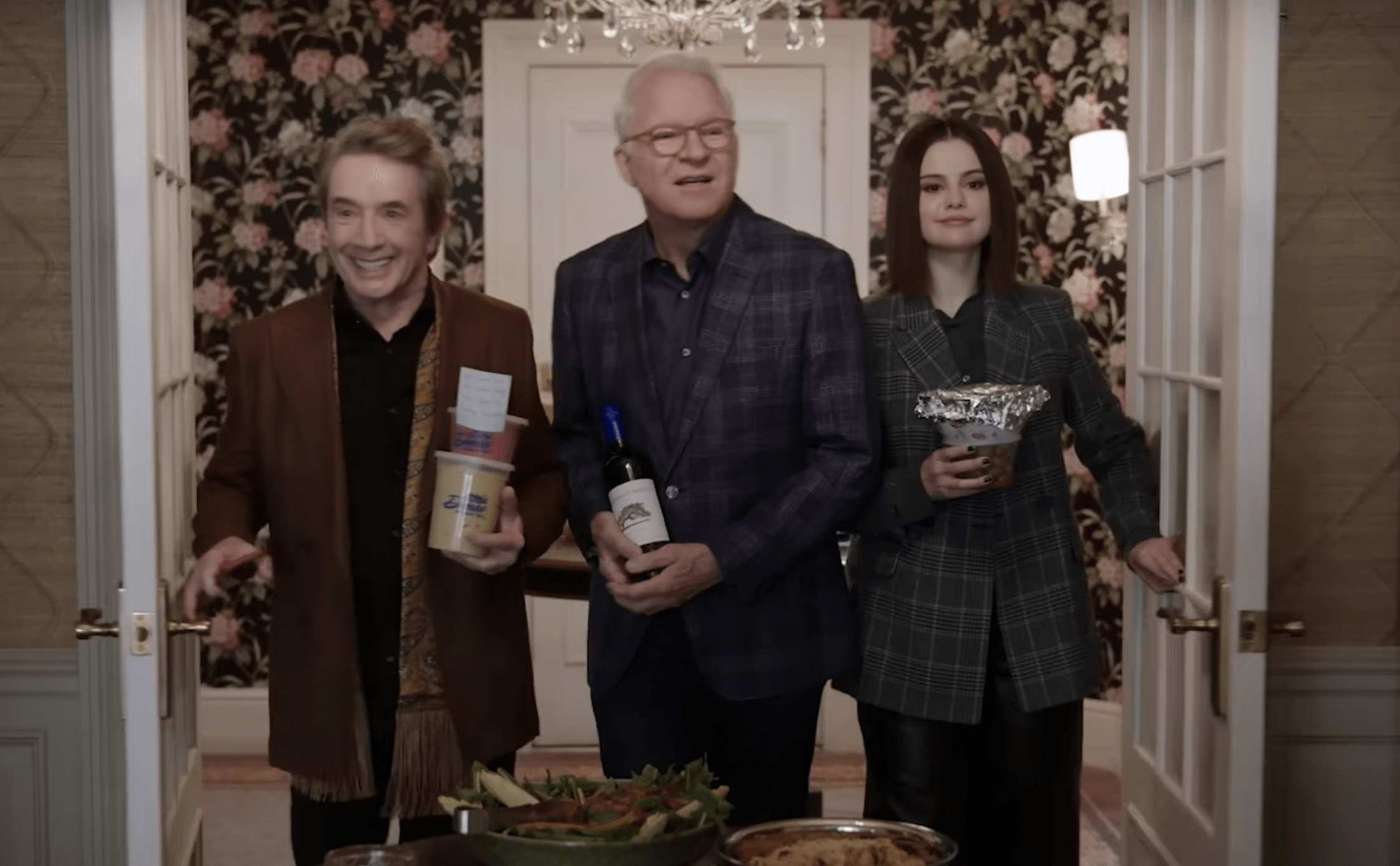 Hulu has released a new trailer and an accompanying poster for the second season of Only Murders in the Building, starring Steve Martin, Martin Short, and Selena Gómez.
The minute-long teaser draws us directly into the action, showing our protagonists in the middle of a murder investigation for which they are being framed. Check it out below:
Here's also the official synopsis for the second season of the hit show:
"Following the shocking death of Arconia Board President Bunny Folger, Charles (Steve Martin, "Father Of The Bride"), Oliver (Martin Short, 'The Morning Show') & Mabel (Selena Gomez, 'The Dead Don't Die'), race to unmask her killer. However, three (unfortunate) complications ensue – the trio is publicly implicated in Bunny's homicide, they are now the subjects of a competing podcast, and they have to deal with a bunch of New York neighbors who all think they committed murder."
Check out the poster for the new season as well:
The first two episodes will debut on Hulu in the US and Disney Plus Star internationally, on June 28th. In addition to the returning trio from season 1, the second season will also add Amy Schumer as a slightly unbearable version of herself who is a new resident of the Arconia, plus Cara Delevingne as Alice, "an art-gallery owner of her own generation who puts Mabel in touch with a side of herself she's been somewhat neglecting since the show began". This was revealed by Vanity Fair's coverage of the new season.
The series was created by Steve Martin and John Hoffman. Hoffman described how they came up with the idea for a second season to Vanity Fair as follows:
"That feeling of being embraced [in season one] gave great buoyancy to ideas and trust that the audience would go with us. It just made us more confident in our approach on season two."
About the addition of Cara Delevingne and her pair-up with her longtime friend Selena Gomez, Hoffman said:
"It was amazing to have the two of them know each other and feel comfortable. It's a little sparky in all the right ways that makes you feel like, Oh, someone's opening someone's world."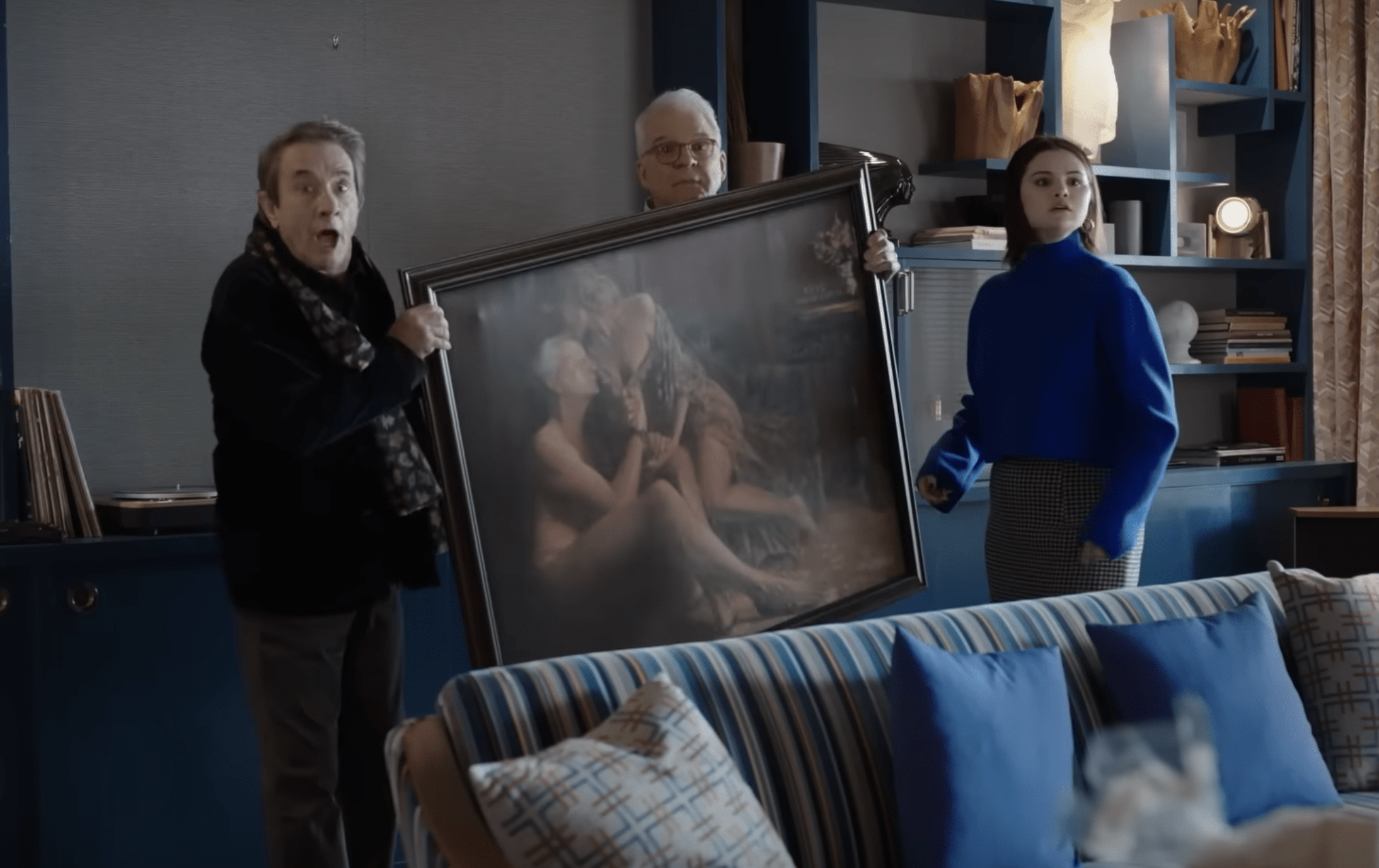 The new season will also introduce Shirley MacLaine as the mother of the victim. The actress was more than a welcome addition to the cast, as Hoffman related:
"She's 88 now and as sharp as they come. The beautiful thing for me was Steve saying, before she arrived, 'I cannot believe I'm going to get to do things with Shirley MacLaine.' Then he went on and on about seeing her when he was young. That really moved me."
However, Hoffman also reminded us that the writers have not forgotten about our main heroes. As we saw in the trailer, they are still the focus of the narrative:
"A whole theme of the season is being framed, and then reframing everything for the world at large to understand what happened to this woman in this building. The emotional stories for our three main characters—that is our true connective tissue, in a world where a mystery television series tends to delve not so deeply a lot of times."
Only Murders in the Building will debut on June 28th on Hulu in the US, with a Disney Plus Star release for international markets. Martin and Hoffman executive produce along with Martin Short, Selena Gomez, This Is Us creator Dan Fogelman, and Jess Rosenthal.
Miguel Fernández is a Spanish student that has movies as his second passion in life. His favorite movie of all time is The Lord of the Rings, but he is also a huge Star Wars fan. However, fantasy movies are not his only cup of tea, as authors like Scorsese, Fincher, Kubrick or Hitchcock have been an obsession for him since he started to understand the language of filmmaking. He is that guy who will watch a black and white movie, just because it is in black and white.