'She-Hulk: Attorney at Law' Trailer Sees Tatiana Maslany Turn Green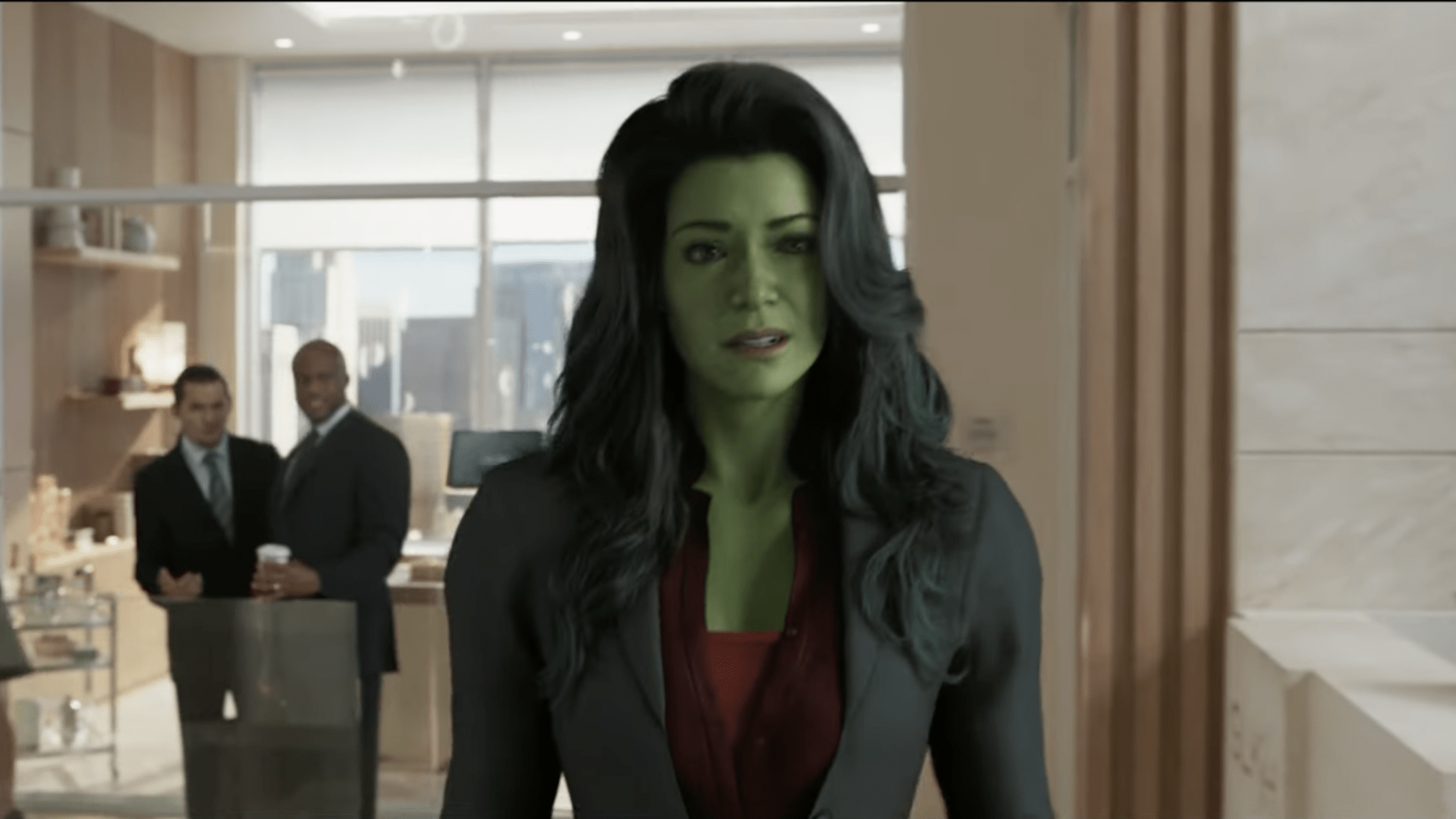 The official trailer for the new Disney Plus series She-Hulk: Attorney at Law has been released. The show will premiere on August 17.
The trailer focuses on Tatiana Maslany as Jennifer Walters and her transformation into She-Hulk. It has confirmed a few open questions about how the MCU would portray the character, and has also included a few scenes with Mark Ruffalo's Smart Hulk, plus a glimpse at Tim Roth as Emil Blonsky/the Abomination. Check it out below:
In addition to releasing the trailer, Marvel Studios has confirmed the series will be 9 episodes long, and Benedict Wong will also be reprising the role of Wong. Kat Coiro (Florida Girls) directed episodes 1-4, 8, and 9, while Anu Valia (Never Have I Ever) directed 5-7. Jessica Gao (Rick and Morty) is the head writer. Here is the logline for the show:
"She-Hulk: Attorney at Law" follows Jennifer Walters as she navigates the complicated life of a single, 30-something attorney who also happens to be a green 6-foot-7-inch superpowered hulk."
Eagle-eyed fans may have noticed the series has changed its official title since the last update we had on it, and is now subtitled Attorney at Law. The logo has been changed too from the version that was released last October, as can be seen in the poster, also released today:
When discussing the series in December 2020, Feige already teased that we should expect a few cameos from MCU characters, and we now understand why — Jennifer Walters is joining a new law division focused on superheroes. Benedict Wong is now confirmed to be part of the cast, of course, but he probably won't be the only MCU hero to say hi. Still on the law territory, a cameo by Charlie Cox's Matt Murdock is definitely not out of the question, since the character already made a comeback in last year's Spider-Man: No Way Home.
Another detail that was confirmed by the trailer is that She-Hulk can transform back into Jennifer Walters. This looks to be something she'll have to learn to control, as there are also a few scenes in the trailer in which She-Hulk wished to be in human form. In the comics, she got her powers after being injured in an accident and receiving a blood transfusion from her cousin Bruce Banner. The car accident in the trailer may be depicting that scene, and we later see Banner trying to teach Walters how to control her transformation into She-Hulk.
The series has been described as a comedy for a few months, so we're probably in for a fun time. It also features a surprising amount of daylight scenes, especially given the amount of visual effects that were needed to pull it all off. Even the upcoming Ms. Marvel series has a lot of night scenes and dark sets, which allow them to hide the CGI better.
The trailer was released during The Walt Disney Company's 2022 Upfront presentation, in which Kevin Feige briefly addressed the state of some of their Marvel Studios projects, and also welcomed She-Hulk lead actress Tatiana Maslany on stage. Feige confirmed that Loki season 2 will begin filming in a few weeks (word out is that it will happen on the second week of June), with the whole cast returning. He also said that season 1 is the most-watched Marvel show on Disney Plus, something The Hollywood Reporter had previously found out. Additionally, and according to Feige, demand for the Disney+ streaming shows sky-rocketed around the release of Doctor Strange in the Multiverse of Madness.
She-Hulk will be the third Disney Plus series from Marvel Studios to be released this year. Moon Knight wrapped two weeks ago, and Ms. Marvel will start airing on June 8. It's unknown at this point whether She-Hulk will have a multiple-episode premiere, like WandaVision did (the other Marvel show with nine episodes). If they are releasing it weekly over the span of nine weeks, it will end mid-October, probably just a couple of weeks before the Halloween Special from Marvel Studios airs. That project is either about to wrap filming, or already in post-production, and is being directed by Michael Giacchino himself. Interestingly enough, Marvel Studios has yet to officially acknowledge it.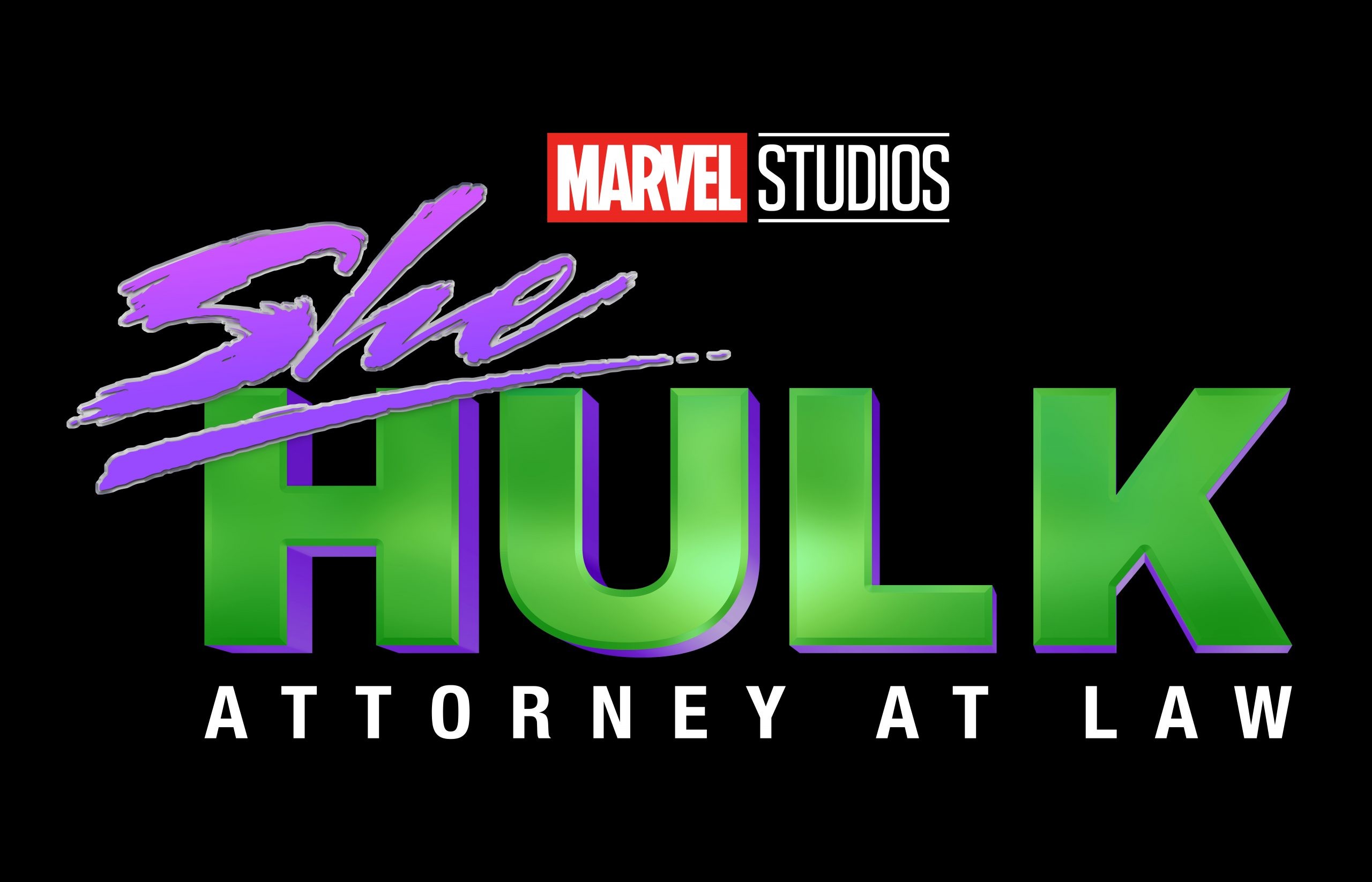 A couple of months later, in December, the Guardians of the Galaxy Holiday Special will premiere. Filming for that wrapped earlier this month, and James Gunn confirmed earlier this week that not all the Guardians will be appearing. He's likely referring to Gamora, though we might be missing something.
After that, the next series to be released will probably be Secret Invasion, which Kevin Feige did tease during the Upfront presentation. He also invited Samuel L. Jackson on stage to discuss the series, though no relevant details have appeared on social media from that. The series will reunite Jackson's Nick Fury with Cobie Smulders' Maria Hill and Ben Mendelsohn's Talos.
Stay tuned for more news on She-Hulk and the rest of the Marvel Studios slate of movies and Disney Plus shows.
Miguel Fernández is a Spanish student that has movies as his second passion in life. His favorite movie of all time is The Lord of the Rings, but he is also a huge Star Wars fan. However, fantasy movies are not his only cup of tea, as authors like Scorsese, Fincher, Kubrick or Hitchcock have been an obsession for him since he started to understand the language of filmmaking. He is that guy who will watch a black and white movie, just because it is in black and white.