'Ms. Marvel' Star and Head Writer on How the Character Inspired Them and More from 'Empire' Magazine's Coverage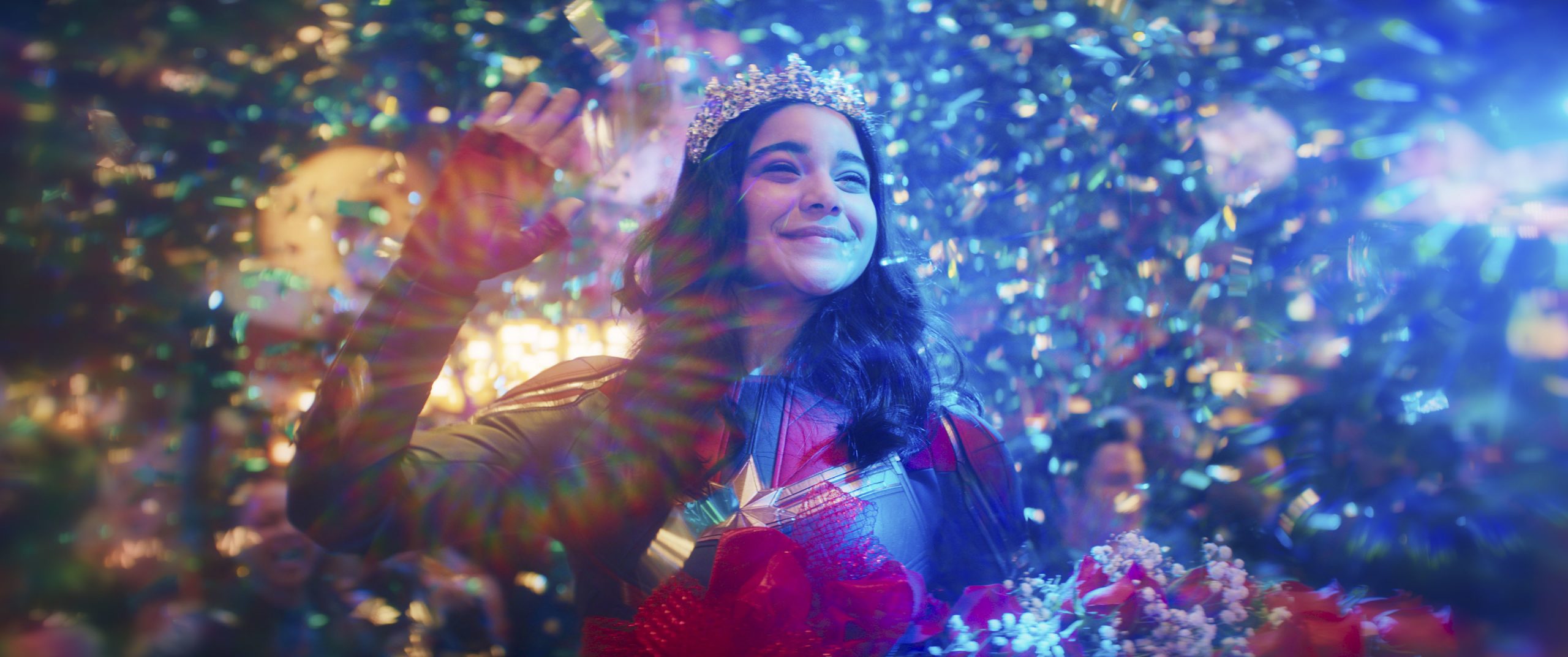 New interviews and details on the upcoming Ms. Marvel Disney Plus series have appeared in the Summer 2022 issue of Empire Magazine.
Iman Vellani is playing Kamala Khan, aka Ms. Marvel, in the new series for Disney Plus. And as Empire revealed, the actress was an even bigger fan of the character from the comics, than Kamala is of Captain Marvel. She was enchanted by her ever since she spotted the character next to Ironheart on a Champions cover:
"I just didn't think a story like that existed. Then lo and behold, a comic book held up a mirror in front of me."
Feige told the magazine that it had always been the plan to introduce the beloved character to the MCU, but they had to familiarize the audiences with Carol Danvers, also known as Captain Marvel, first. He said:
"It had always been the plan to make this show after Captain Marvel. [Kamala] is obsessed with Captain Marvel, and we had to get the audience familiar with Captain Marvel to know what her obsession was. She's probably had the quickest turnaround from creation in the comics to a big appearance in her own [project]. Many of our characters are from the '60s or '70s, so it actually was pretty darn fast."
Kamala Khan got her own run in February 2014, after a brief appearance in a Captain Marvel issue in 2013. Bisha K. Ali, head writer of the series, was also enamored with the character right from the get-go. She was writing Loki when she told Marvel Studios that she'd be interested in working on a then-hypothetical Ms. Marvel show. During the pitch meeting with Kevin Feige and the rest of the executives from Marvel, she told her own history with the character (Kamala and Ali shared a lot in common, from a Pakistani family to a love for superheroes), and above all, her passion for Kamala:
"There's something inherently joyful about this character. In her optimism, frankly, she's aspirational. I'm deeply pessimistic. Even in difficult situations, even when she's torn between things, it's coupled with a deep sense of compassion. That would be the heart of the show — and not just the show, but what she is going to be in the MCU going forward."
Vellani was cast in the role in 2020, and her excitement rivaled her nerves. She finally recorded her tape for the audition at 3 am the night before the deadline, and two days later, she was invited to LA for a screentest. It turns out that it was a match made in heaven because Iman Vellani is real-world Kamala Khan. Feige even revealed that, on set, the young actress gave him a list of 50 questions about the MCU that he still keeps in his desk at home. He added:
"Much like Tom Holland and Peter Parker, Iman is a much bigger Marvel fan than we realized. On set she carries this Unabomber notebook with her everywhere, with scribbles and ideas. And why wouldn't we want to hear them? Not just because she's playing the lead, but because if she wasn't playing the lead, she'd be commenting on the show online. So better comment before the show's done, and try to incorporate the best of those ideas."
One of the (minor) controversies around the show is the fact that they've changed the origin and nature of Kamala's powers. In the MCU, they will be cosmic-related and are linked to the bracelets she wears. Feige already said, in an excerpt from the interview released earlier this week, that this is something everyone was comfortable with, as they are adapting the comics into a new universe, not making a direct translation to the screen. Vellani shared the same sentiment:
"I'm very possessive [of Kamala]. I think we stay true to what the comics brought. The themes have always been about identity and about marrying the 50 million things that make Kamala. For all I care, she could shoot sausages out of her fingers, as long as she still goes on that self-discovery journey."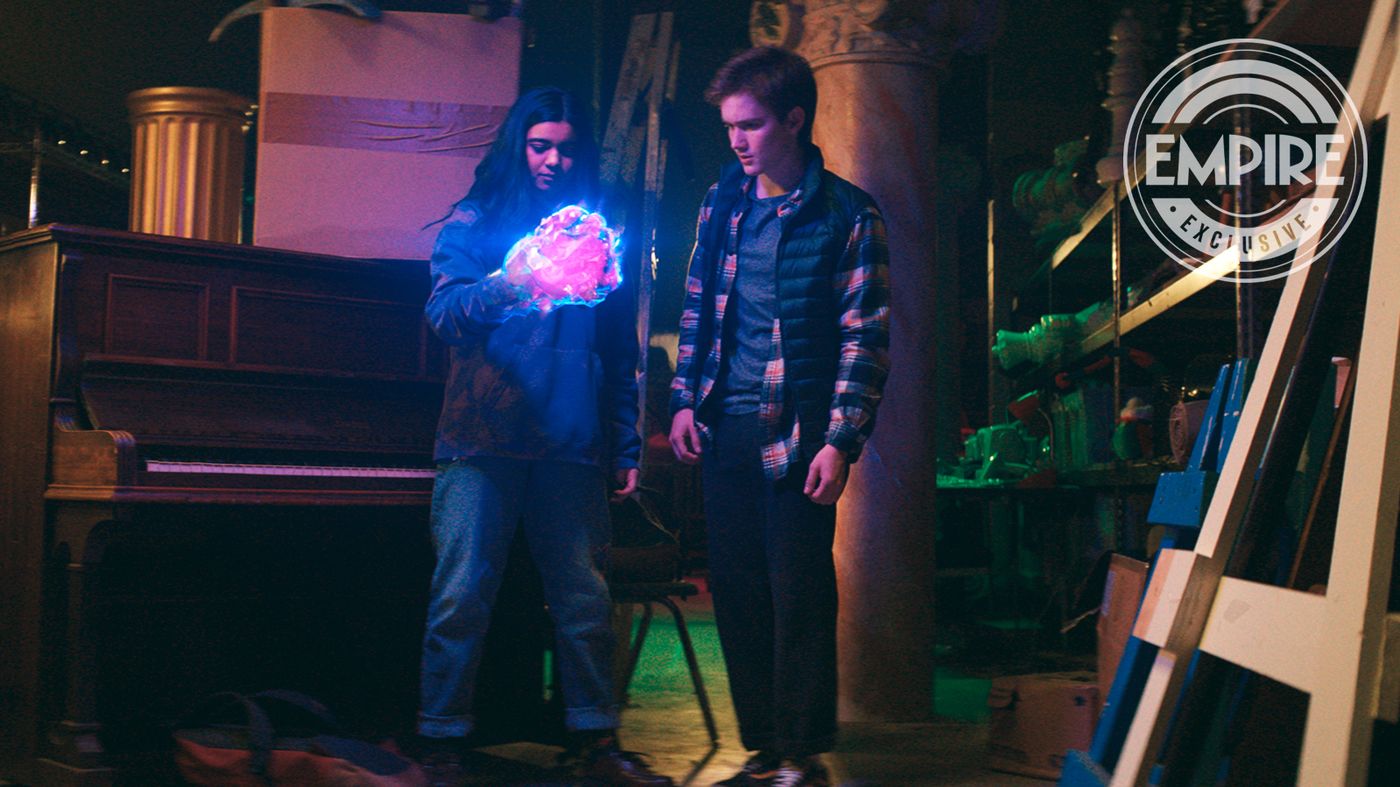 Two of the directors that worked on the series are Bad Boys For Life's Adil El Arbi and Bilall Fallah (they also worked on the upcoming Batgirl movie for DC). Apparently, Adil & Bilall suggested bringing in elements of animation to bring Kamala's daydreams to life, as we saw in the trailer, and they were very surprised when Marvel went for it:
"It was important to us that you come right into Kamala's world and see it through her eyes. It really shows that her head is in the clouds and that she's always fantasizing."
One of the secondary characters in the series is Matt Lintz's Bruno Carrelli, Kamala's best friend and own "guy in the chair". Lintz said the following about his character:
"He really cares for Kamala. If you look at the comics, he has that sidekick feel. He's the Q, the Alfred."
The supporting cast is round up with Mohan Kapoor as Kamala's father, Zenobia Shroff as her mother, and Texan Saagar Shaikh as her older brother. As Amanat and Ali described it, they wanted the family to feel like a realistic, non-stereotypical Muslim family:
"Many of the writers in the room and the directors, literally in our lives, in our careers, in walking on the street, we suffer the consequences of bad media representation. We know [what] we don't want to see because we live it. So the intention is always from a place of like 'Oh, what's aspirational and beautiful? What don't people get to see about us?'"
When Empire spoke to Vellani, she had already filmed her part in The Marvels, which also stars Brie Larson as Captain Marvel and Teyonah Parris as Monica Rambeau. The movie comes out next July, and she described the experience as follows:
"It was absolutely amazing, a completely different experience. You have the same amount of filming time almost to film a lot less content, so everything was more relaxed. And Brie and Teyonah were the most amazing support system, just to have people who have the same pains for doing stunts. We were just crying together. It's awesome."
In addition to the Empire article, a new poster for the series has been released:
Ms. Marvel will debut on Disney Plus on June 8th. Stay tuned for more news on the series.
Miguel Fernández is a Spanish student that has movies as his second passion in life. His favorite movie of all time is The Lord of the Rings, but he is also a huge Star Wars fan. However, fantasy movies are not his only cup of tea, as authors like Scorsese, Fincher, Kubrick or Hitchcock have been an obsession for him since he started to understand the language of filmmaking. He is that guy who will watch a black and white movie, just because it is in black and white.