Chris Pratt on the Difference Between Playing Star-Lord for James Gunn or Another Director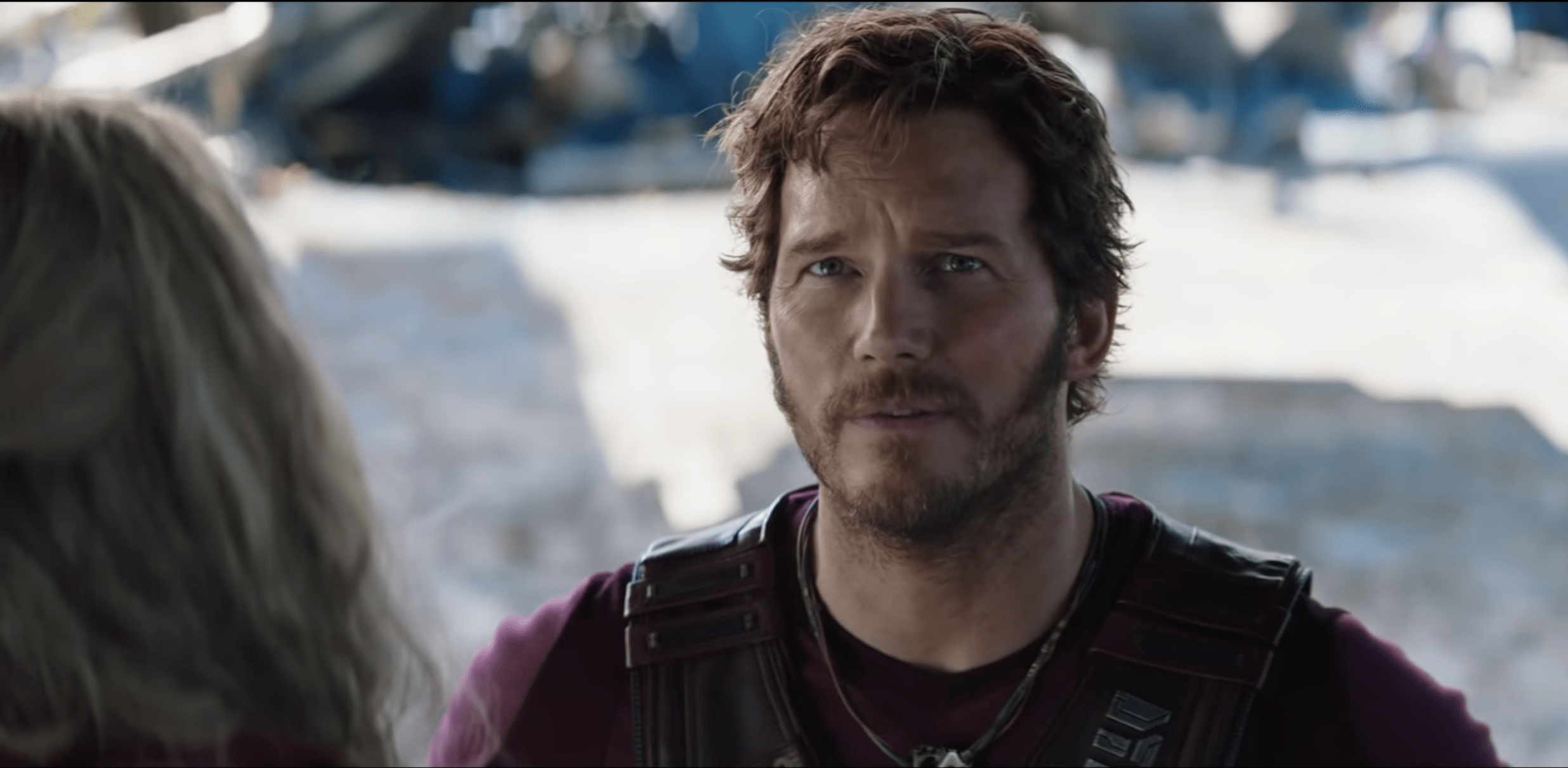 Chris Pratt recently sat down with Gizmodo to promote the upcoming Jurassic World: Dominion, and the topic of Peter Quill appearing in Thor: Love and Thunder came up.
Pratt explained the differences between playing Star-Lord in a James Gunn movie or in another movie as follows:
"Well, you know, there's James Gunn's Peter Quill and then there's the Peter Quill that has existed outside of James Gunn, which is in cameos in The Avengers and now the cameos in Thor. And so truly the Peter Quill that I do when James is in charge is an extension of him. And the Peter Quill that I do when it's not him in charge is really kind of me let loose to do a little bit more than probably he would want me to do, in some way. So I guess the difference would be that."
He then added that the big difference for him is that the Guardians movies are strongly focused on Star-Lord, which is not something that happens in Thor: Love and Thunder or any of the Avengers movies he appeared in:
"James Gunn has a [focus] for Quill that isn't on for Thor or for 'Avengers'. And so we'll see how that plays out when it comes out. I mean, we're obviously dealing with the end of 'Avengers' and where that left the Guardians of the Galaxy with Thor. We'll see how that sort of transition works to set up ['Guardians of the Galaxy'] 'Volume 3'."
James Gunn's Guardians movies will be concluded with next year's Volume 3, and Pratt is also dealing now with the end of his other billion-dollar franchise, with the release of Jurassic World: Dominion. This is a transition point in his career, as he said:
"It does feel like, yeah, it is naturally going to be a transition. I did a limited series on Amazon called The Terminal List last year, and that was kind of like the beginning of this sort of transition to something different, something new. I'm excited. I mean, when you're an actor, there's just a cloud of uncertainty around your life, the roles that you will be offered. And I feel as though that cloud is coming back in a way. And it really gets me exciting because I don't really know what to do next. That is a pretty awesome feeling that I haven't felt for the past probably eight or nine years, because I've had these sequels kind of back to back and booked up. So I'm curious and maybe it's, I don't know. Maybe it's a comedy or maybe… I don't know what it is, I don't know what to expect, but I'm ready for it."
Guardians of the Galaxy Vol. 3 wrapped production last week, as James Gunn announced. Dave Bautista also shared on social media that it will be his last rodeo as Drax. The movie will come out on May 5, 2023, while Thor: Love and Thunder will be released on July 8, 2022.
Chris Pratt will next be seen in Jurassic World: Dominion, out in theaters in less than a month, on June 10.
Miguel Fernández is a Spanish student that has movies as his second passion in life. His favorite movie of all time is The Lord of the Rings, but he is also a huge Star Wars fan. However, fantasy movies are not his only cup of tea, as authors like Scorsese, Fincher, Kubrick or Hitchcock have been an obsession for him since he started to understand the language of filmmaking. He is that guy who will watch a black and white movie, just because it is in black and white.