Amanda Waller HBO Max Series in the Works, Viola Davis in Talks to Return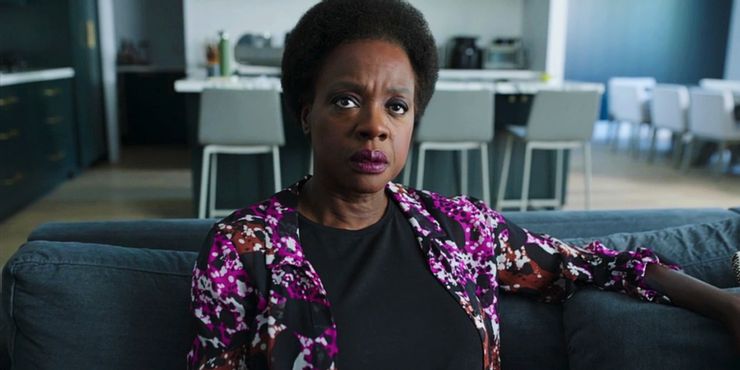 A Peacemaker spin-off series is in the works at HBO Max, set to be centered around Viola Davis' Amanda Waller.
Minor spoilers ahead for Peacemaker season 1
Variety has learned that the show is built off of Waller's cameo in Peacemaker's season one finale, which saw her daughter Adebayo, played by Danielle Brooks, publicly expose Task Force X and Waller's wrongdoings. Davis reprised the role for two brief cameos, in the season premiere and the season finale.
Christal Henry, who was a writer on HBO's Watchmen, would write and executive produce the series. Viola Davis and James Gunn would also executive produce the series. It will be Davis' fourth time as Amanda Waller, after she played her in both Suicide Squad and The Suicide Squad, and then Peacemaker. It's unknown at this point whether Brooks would be back as Waller's daughter, but we certainly wouldn't be surprised. She is expected to return for season two of Peacemaker.
Davis is no stranger to television. She can currently be seen in Showtime's The First Lady, playing Michelle Obama, and she was the lead actress in the long-running How To Get Away With Murder, which earned her four Emmy nominations. She also had a guest role in Scandal, for which she was also nominated. She has won one Oscar for the movie Fences, and has been nominated for another three.
HBO Max will be distributing the project, should it move forward, with Warner Bros. Television producing. James Gunn has been teasing for months that he's got an additional project in the works for DC, and this is probably it. It's possible the company will make an official announcement later this year. Gunn is currently days away from wrapping production on Guardians of the Galaxy Vol. 3 for Marvel Studios.
Miguel Fernández is a Spanish student that has movies as his second passion in life. His favorite movie of all time is The Lord of the Rings, but he is also a huge Star Wars fan. However, fantasy movies are not his only cup of tea, as authors like Scorsese, Fincher, Kubrick or Hitchcock have been an obsession for him since he started to understand the language of filmmaking. He is that guy who will watch a black and white movie, just because it is in black and white.