'Avatar 2' to Debut First Footage in Front of 'Doctor Strange' Sequel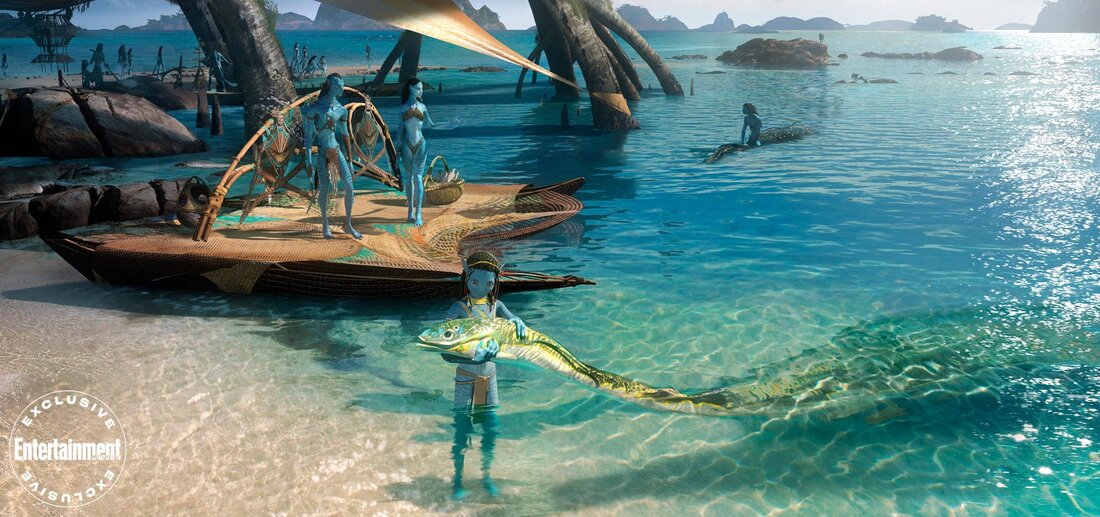 Apparently, Avatar 2 actually exists. For real.
Veteran industry reporter Jeff Sneider is hearing that the sequel to the highest-grossing movie of all time will debut its first-ever teaser trailer in front of Doctor Strange in the Multiverse of Madness. As part of The Ankler's newsletter "Hollywood Transom", Sneider writes:
"The Transom hears that an 'Avatar 2' teaser of some kind will debut in front of Marvel's 'Doctor Strange' sequel, which Disney will release exclusively in theaters on May 6. Disney had no comment when asked, but we hear that the Mouse House is eyeing that date, hoping to replicate the success that Sony had with 'Spider-Man: No Way Home,' and one way to help juice Strange's numbers would be to offer the very first glimpse Avatar 2 in front of that film.
His full story is behind a pay-wall, but you can subscribe here if you want.
Disney is of course handling the marketing this time around, after they acquired 21st Century Fox back in 2019. Entertainment Weekly showed a preview of the long-awaited sequel late last year (see the concept art above), but debuting an actual teaser trailer in front of cinema audiences will be what might actually make people want to go back to Pandora later this year. It's definitely been a long wait — filming for Avatar 2 began back in 2017, and after teasing us for many years with the ground-breaking technology James Cameron is using this time around (which includes filming extensive parts of the movie underwater), we may soon get a glimpse at what his new movie looks like.
Apparently, actress Zoe Saldaña had the chance to watch twenty minutes of the new film before the end of 2021, and was "moved to tears". Both Avatar 2 and Avatar 3 have already been shot, with parts 4 and 5 just waiting for the final greenlight from Disney to start rolling cameras.
Avatar 2 will swim into theaters on December 16, 2022.
Miguel Fernández is a Spanish student that has movies as his second passion in life. His favorite movie of all time is The Lord of the Rings, but he is also a huge Star Wars fan. However, fantasy movies are not his only cup of tea, as authors like Scorsese, Fincher, Kubrick or Hitchcock have been an obsession for him since he started to understand the language of filmmaking. He is that guy who will watch a black and white movie, just because it is in black and white.