'Blue Beetle' Casts Adriana Barraza, Elpidia Carrillo, Damián Alcázar, and George López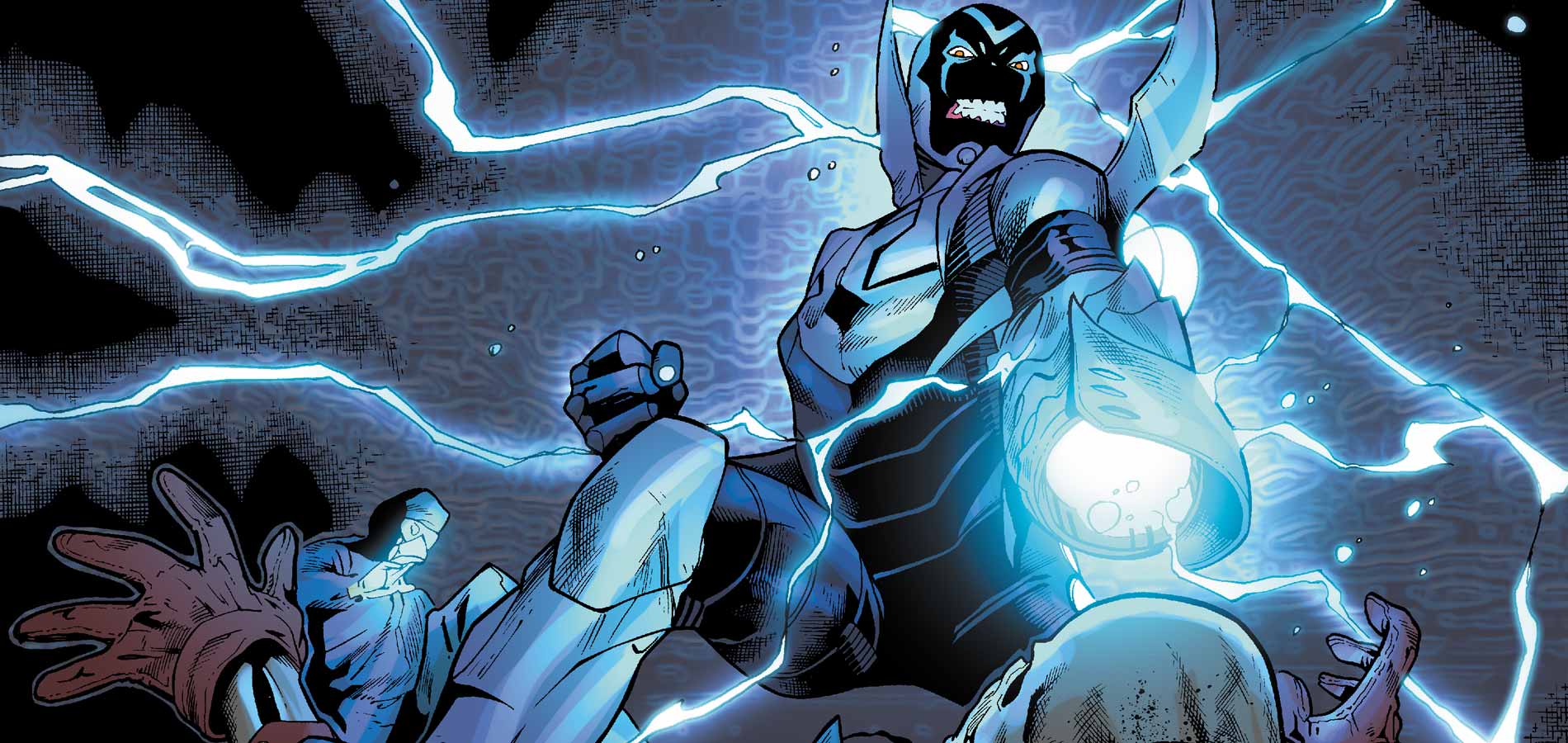 Four new actors have been cast in Blue Beetle.
The Wrap is reporting that Adriana Barraza, Elpidia Carrillo, Damián Alcázar, and George López are joining the cast of the upcoming Blue Beetle adaptation from DC. The ensemble will be led by Xolo Maridueña, who plays Jaime Reyes, a.k.a. Blue Beetle. Harvey Guillen was also in negotiations last week to join the cast, according to Deadline.
López will be playing Uncle Rudy, Barraza will be playing Nana, Carrillo will be playing Rocío, and Alcázar will be playing Alberto. These will be the members of the Reyes family, together with Bellisa Escobedo, who plays Milagros. Angel Manuel Soto (Charm City Kings) is directing Gareth Dunnet-Alcocer's screenplay. Soto himself told the following to The Wrap:
"Initially, my goal with finding the family was to be able to have an authentic group of people, not just as authentic on the Latino side, but authentic on the accents and authentic on the experience overall, it was very important for me to have the elders in the family to be from Mexico. And more than just being from Mexico is honoring those amazing beloved actors from Mexico that have paved the way not just in Latin American cinema, but also crossing over to the Anglo Saxon community and Latin American community in the United States.

And then you have somebody on the younger side, the new blood that's coming in, like Belissa and Xolo, they're Mexican American, and tying them with the guys that came before which have a strong history of being born in Mexico and then coming over to the US. Being able to provide a Mexican family, a brown Mexican family, that embraces that level of authenticity, I think this cast allowed us to have all of that."
Blue Beetle was initially targeting an HBO Max exclusive release, but eventually changed plans and is now aiming for an August 18, 2023, theatrical release.
Miguel Fernández is a Spanish student that has movies as his second passion in life. His favorite movie of all time is The Lord of the Rings, but he is also a huge Star Wars fan. However, fantasy movies are not his only cup of tea, as authors like Scorsese, Fincher, Kubrick or Hitchcock have been an obsession for him since he started to understand the language of filmmaking. He is that guy who will watch a black and white movie, just because it is in black and white.