Guillermo Del Toro's 'Pinocchio' Releases First Teaser, Announces December 2022 Netflix Debut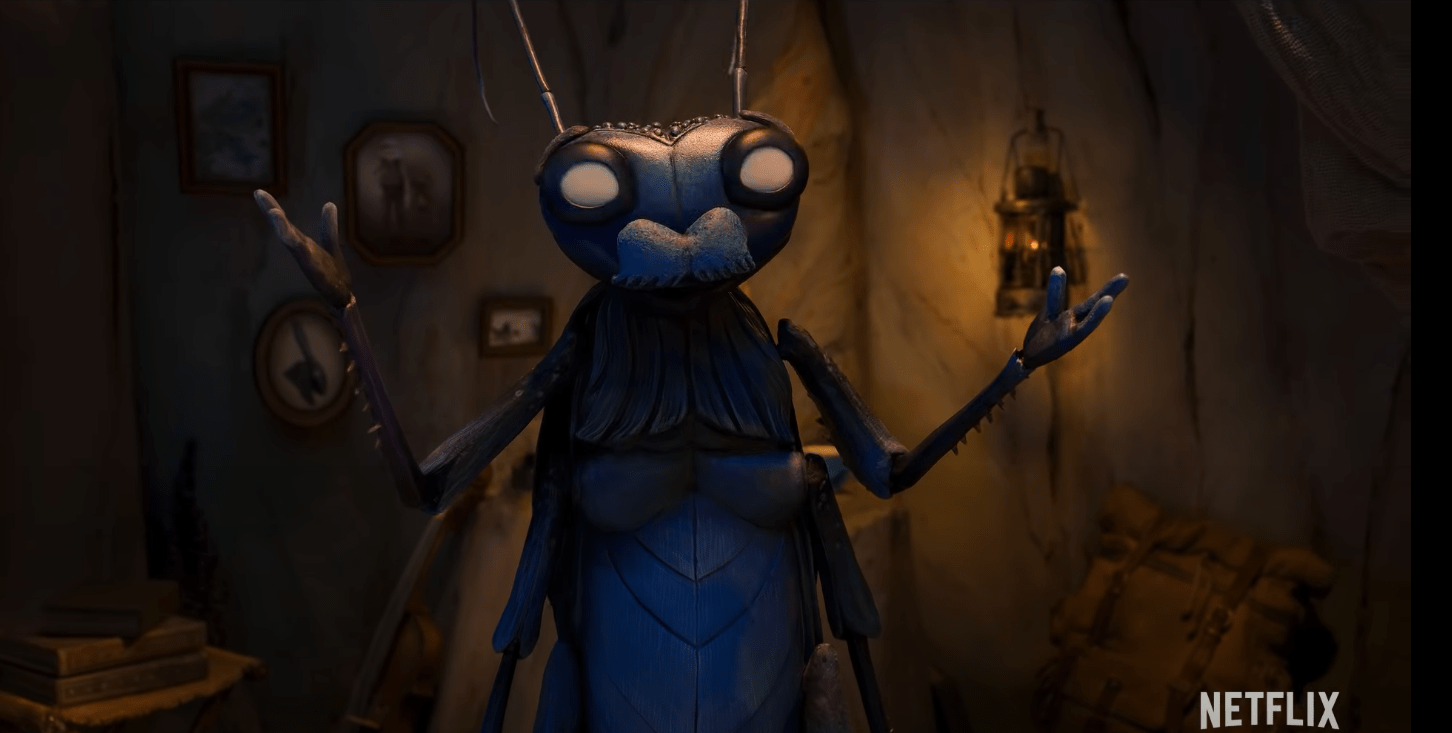 Netflix has released the first teaser trailer for Guillermo del Toro's Pinocchio (which is currently the title of the movie).
In addition to dropping the trailer, the streamer has announced that it will be released on the platform in December 2022. Check out the 30-second teaser here, which is nothing more than the title announcement plus a first look at the stop-motion animation used in the project:
This will be the second adaptation of the classic tale to be released this year, something that is not unusual in Hollywood — for instance, for a long time, there were two adaptations of The Jungle Book in the making, one from Jon Favreau (released in 2016) and another movie from Andy Serkis (which was released by Netflix in 2018 under the name Mowgli: Legend of the Jungle).
This is a similar situation, as Robert Zemeckis is putting together a movie for Disney Plus, which will be a remake of the Disney classic, while Del Toro's project, also for Netflix (much like Serkis'), will be a darker take on the property, not inspired by the 1940 movie but instead the original story from 1883. Unlike Serkis' movie, though, Guillermo del Toro's Pinocchio will be stop-motion animated.
While no final release date has been announced for Zemeckis' movie, Disney said a couple of months ago it would hit Disney Plus during Q4 of the company's fiscal year, which corresponds to the months of July-September. This is also when Marvel Studios' Ms. Marvel live-action show will hit the platform, as well as Lucasfilm's Star Wars: Andor.
The voice cast for Guillermo del Toro's Pinocchio includes Ewan McGregor, David Bradley, Tilda Swinton, Christoph Waltz, Finn Wolfhard, Cate Blanchett, John Turturro, Ron Perlman, Tim Blake Nelson, Burn Gorman, and newcomer Gregory Mann as Pinocchio. Del Toro, who directed the movie, also co-wrote the script with Patrick McHale. Producers are Del Toro himself, Lisa Henson (Jim Henson Company), Alex Bulkley, Corey Campodonico (Shadow Machine), and Gary Ungar, with Jason Lust executive producing the project.
Miguel Fernández is a Spanish student that has movies as his second passion in life. His favorite movie of all time is The Lord of the Rings, but he is also a huge Star Wars fan. However, fantasy movies are not his only cup of tea, as authors like Scorsese, Fincher, Kubrick or Hitchcock have been an obsession for him since he started to understand the language of filmmaking. He is that guy who will watch a black and white movie, just because it is in black and white.