'Batgirl': Rebecca Front, Corey Johnson, and Ethan Kai Join Leslie Grace in HBO Max's Live-Action Film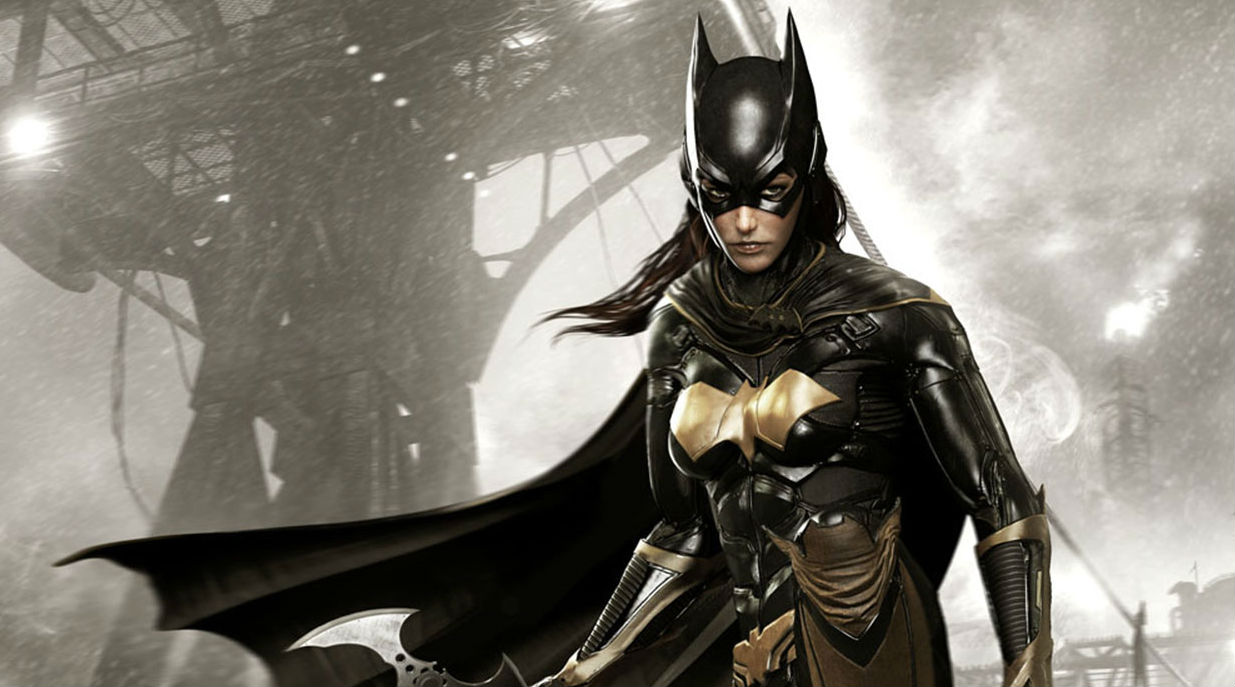 Leslie Grace is adding some company to her upcoming Batgirl solo film on HBO Max.
The Hollywood Reporter is saying that Rebecca Front, Corey Johnson, and Ethan Kai have joined the cast of the upcoming film, which is currently in production in London. Grace will play the titular role, opposite Brendan Fraser's villanous Firefly. J. K. Simmons will be reprising the role of Commissioner Gordon in the film, and Michael Keaton will return as Bruce Wayne/Batman one more time.
No plot details have been revealed so far, and the three are playing as-of-yet unknown roles. Adil El Arbi and Bilall Fallah (Bad Boys For Life) are directing a script from Christina Hodson (Bumblebee, Birds of Prey, The Flash).
Front played a role in last year's The Hitman's Wife's Bodyguard, while Johnson appeared in 2020's The Mauritaninan, alongside Jodie Foster, and had a role in Jared Leto's Morbius. Kai doesn't have a long on-screen resumé besides some TV work in shows like Killing Eve.
Grace made a splash last year with In the Heights, and was cast as Barbara Gordon a few months after that. Simmons' addition to the cast was a surprise, but a welcome one, as the actor seemed long gone from the DC station, with the company supposedly ignoring Snyder's continuity after the release of The Flash. Keaton was also a nice surprise, though the inclusion of Bruce Wayne had been rumored for a while, as the actor is set to play a Nick Fury-like role in the DC Universe going forward.
Batgirl will be released on HBO Max, though a release date is unknown at this point. It is part of DC's strategy to regularly produce films for theaters and streaming, with no drop in quality or investment. However, Blue Beetle was also going to be part of that strategy, and last month it was announced that it would be releasing in theaters in 2023 after all. For now, Batgirl's release plans are locked to HBO Max only.
2022 is a big year for DC, as they are putting out four theatrical films if nothing changes, starting on March 4th with Matt Reeves' The Batman. After that, Black Adam is coming out in July, and The Flash and Aquaman 2 are set to arrive in the fall.
Miguel Fernández is a Spanish student that has movies as his second passion in life. His favorite movie of all time is The Lord of the Rings, but he is also a huge Star Wars fan. However, fantasy movies are not his only cup of tea, as authors like Scorsese, Fincher, Kubrick or Hitchcock have been an obsession for him since he started to understand the language of filmmaking. He is that guy who will watch a black and white movie, just because it is in black and white.