'West Side Story' (2021) Review — Introducing SAG's Best Ensemble of the Year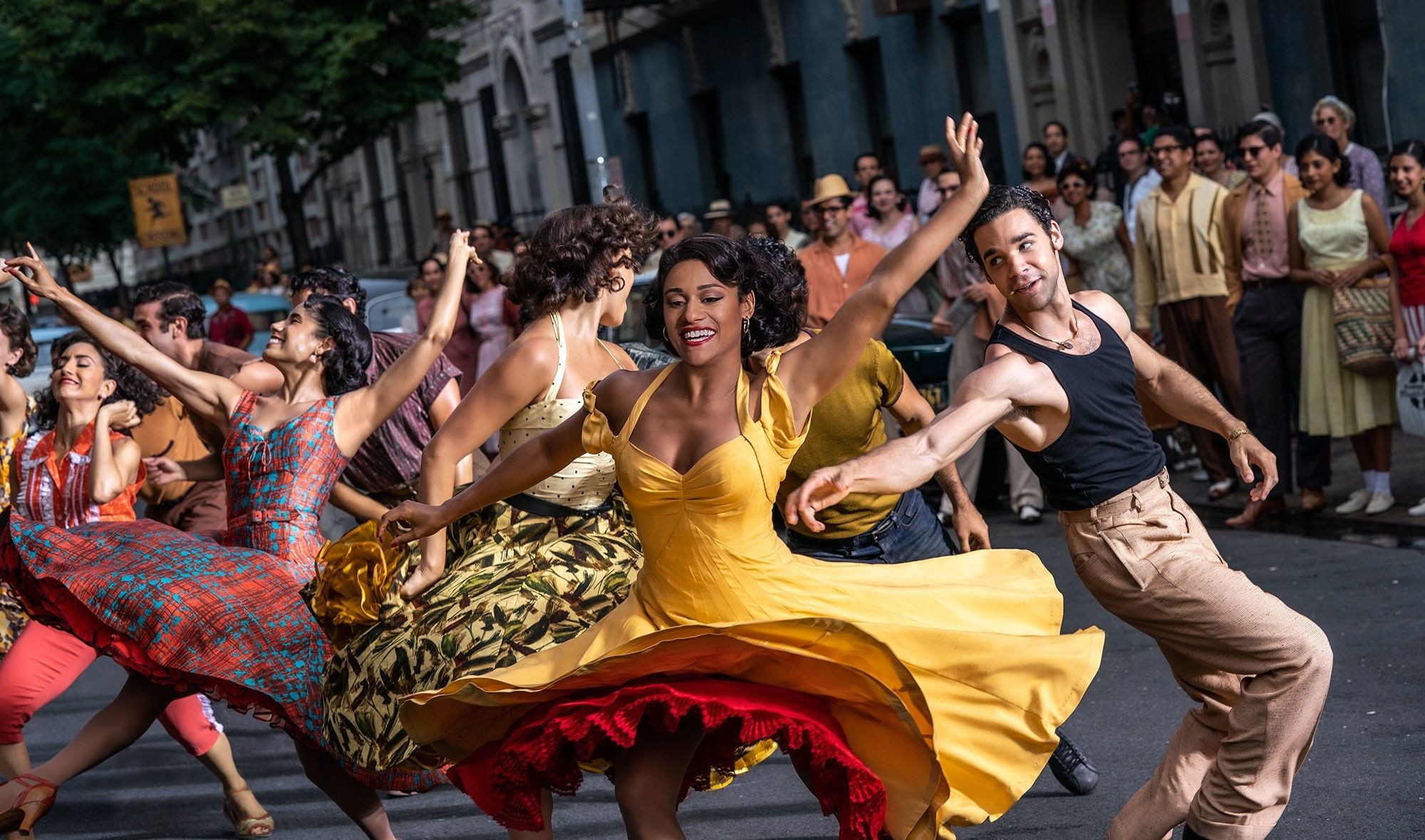 West Side Story is, by far, Spielberg's best movie in years. He showed up on set for this one, and so did most of his frequent collaborators, as well as a bunch of new ones. And it shows. Let's break it down.
The movie has been out in the U.S. and many other territories for quite a while, but since it's never a bad time to talk about excellent cinema, I say we go for it. And even though this is the second adaptation to the silver screen of the classic Broadway musical, I will avoid spoilers, because at least in my theater, there were a handful of people that had clearly never seen the original and weren't familiar with the story either. And there's plenty to talk about here without even going into spoiler territory.
Cards on the table, I had seen the original going in, but years ago. I remembered parts of the story and a handful of scenes, but there were still a couple of things I didn't see coming. The basic idea, though, is a tale as old as time — in the middle of the rivalry between two gangs, the Jets and the Sharks, Tony and Maria, each from opposite sides of the aisle, fall madly in love. It is, of course, a musical, which means that people are singing and dancing even when they are punching each other. That is certainly something people should know going in, because it's not gonna work for everybody. But I'm telling you, if you can live with that, you are in for a treat, because this movie is extraordinary.
Tony is played by Ansel Elgort, who, controversies aside, delivers a great performance in the movie. Even though he doesn't come from musical theater, he can clearly sing and dance, and his acting is truly great. I'm aware of the controversy that surrounds him, but I do not like to pick sides, so I'll just say this — he is great, but he may not even crack the top 5 performances in West Side Story. And that is, by far, this movie's strongest point, and the reason for the subtitle of this article.
This is an ensemble movie if there ever was one, and will, no doubt, win big at the SAG Awards (we'll discuss the Oscars in a minute). It's been a while since I've seen a large ensemble bring their A-game like in this movie, and it is truly something to see. The best performance in the movie, no doubt, goes to Rachel Zegler, who receives a title card during the credits that says "Introducing Rachel Zegler as Maria." And this might be one of the best acting debuts I've seen in a long time. It will definitely be up there with Anya Taylor-Joy in The Witch, if not better, or Lupita Nyong'o in 12 Years a Slave (two of the best examples in the past decade).
Buzz about her performance has been circulating for many months, and long before the movie came out, she was already cast in two high-profile movies: Shazam 2, in a key role, and Snow White, as the lead character. What I cannot believe is the fact that Oscar polls currently have her out of the nominees' list, which will probably be the biggest snub of the year for me, because I genuinely believe she should be in the conversation of the possible winners. Both GoldDerby and Variety, for instance, have Kristen Stewart from Spencer as the front-runner — I have seen Spencer and I can honestly say I'll be quite mad if she gets a nomination and Zegler doesn't. I was not a fan of the Princess Diana movie, and I don't think Stewart's performance is worthy of the hype. But that's clearly just me.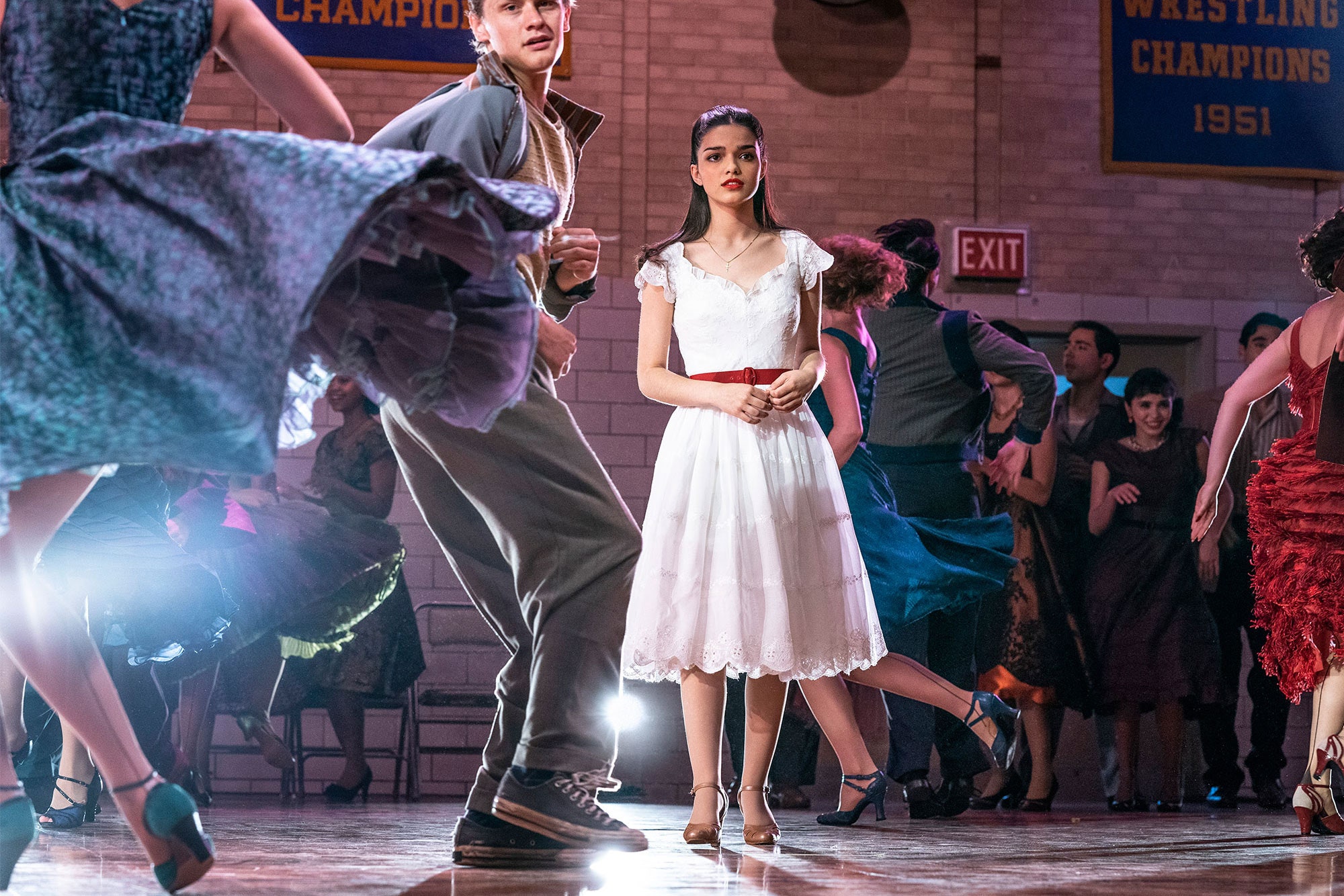 Someone who is cracking the Oscar polls is Ariana DeBose, who plays Anita, Maria's future sister-in-law. Anita was played in the original movie by Rita Moreno, who has a key role in the new movie and is also an executive producer — DeBose had big shoes to fill, as Moreno won an Oscar for her original performance, and I'm pleased to say she did it. She has a lot to do in this movie (she might even have as much screentime as Zegler), and she excels at it. DeBose is a Tony-nominated actress, and it is not hard to tell — not only can she sing and dance, but she delivers a great acting performance too.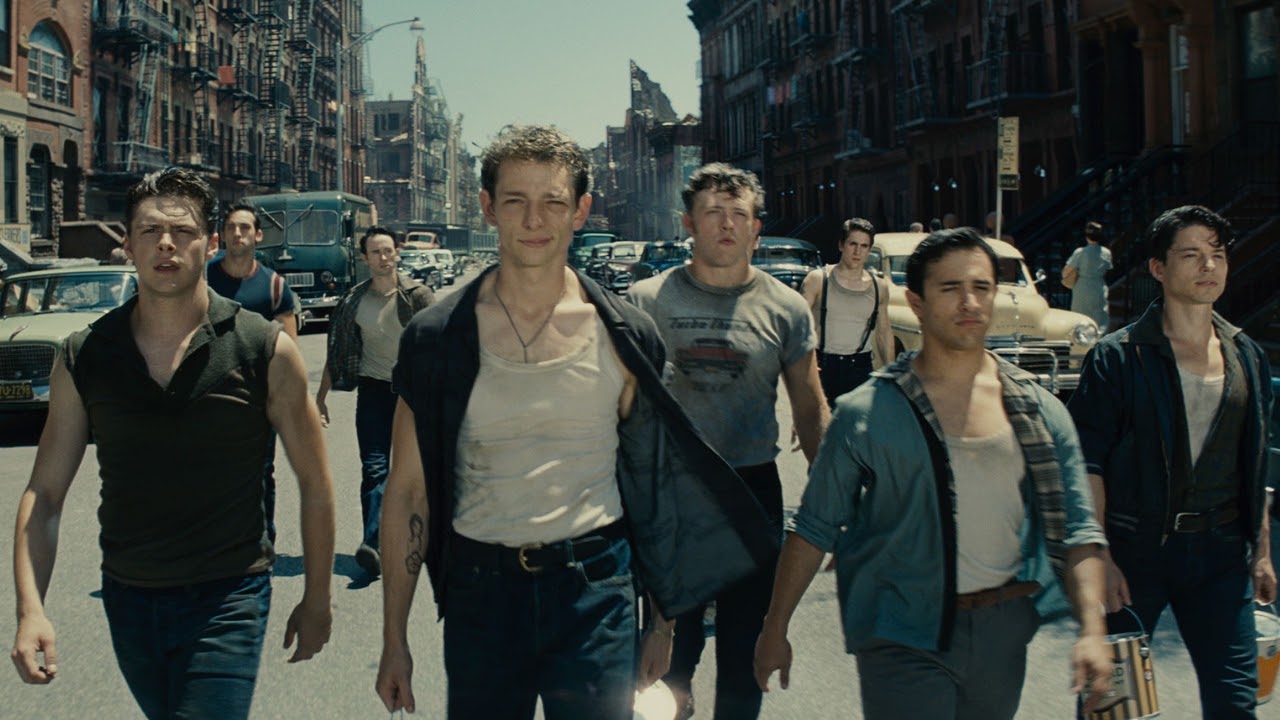 The other big winner of the movie for me was Mike Faist, who plays Riff, Ansel Elgort's on-screen best friend. He is a Grammy winner and a Tony-nominee, and once again, we can tell. He is magnetic, and you really can't get your eyes off of him while he is on screen, because he is also one of the most charming people in the movie. It is just extraordinary when these musicals cast the appropriate people — actors who are also professional singers and dancers. The choreography in this movie, the masterwork of Tony-winner Justin Peck, is impeccable, and truly one of the movie's best qualities.
Spielberg directed the movie like an orchestra. It was not hard to tell right away that we were in the hands of a master, and he takes us on a journey that, after 60 years, still felt fresh. Working together with his frequent collaborator, legendary cinematographer Janusz Kaminski, West Side Story seems to have been shot in the 1950s and restored using today's technology, making the vibrant colors of the movie jump out of the screen. A lock for this category in the Oscars.
And speaking of frequent collaborators, Michael Kahn (you know, the guy that edited Jurassic Park, Saving Private Ryan, all Indiana Jones movies, etc.) is a co-editor of the movie along with Sarah Broshar (the two already worked together in recent Spielberg movies like Ready Player One or The Post), and they work together to achieve something great here. The shots flow together seamlessly, and the dances are cut together masterfully, helping Spielberg deliver the feeling that we are just watching a Broadway performance. The different cuts are just where our eyes go while watching the dances in real-time.
Now, was it a perfect movie? No. There were a couple of decisions that I wasn't on board with, but I can overlook them in the grand scheme of things. Besides those, Tony Kushner's script is marvelous and managed to keep me on the edge of my seat until the very end, even when I knew what was going to happen. There are some topics brought up by this movie that are certainly relevant to today's environment, but to me, they never felt forced or like they didn't belong. Quite the opposite, actually.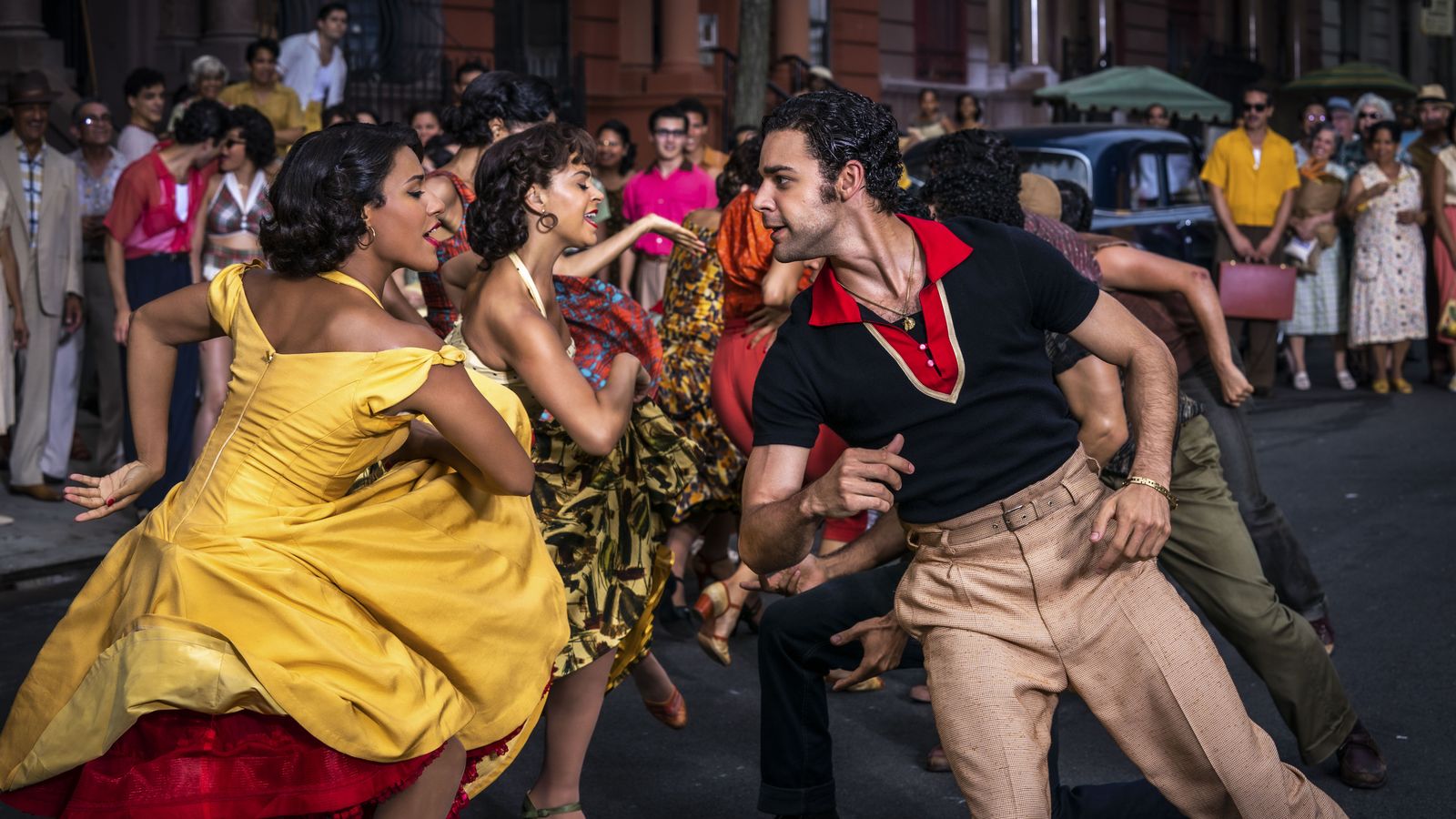 Overall, if you couldn't tell, I strongly recommend Steven Spielberg's West Side Story. It is certainly worth your money and your time, and could do with the former, because so far it is severely underperforming at the box office (as long as you feel safe going to a theater, of course). Both Omicron and Spider-Man: No Way Home haven't really helped out trying to rally people to watch it, and that's a shame, because it really deserves to be seen on the big screen.
Miguel Fernández is a Spanish student that has movies as his second passion in life. His favorite movie of all time is The Lord of the Rings, but he is also a huge Star Wars fan. However, fantasy movies are not his only cup of tea, as authors like Scorsese, Fincher, Kubrick or Hitchcock have been an obsession for him since he started to understand the language of filmmaking. He is that guy who will watch a black and white movie, just because it is in black and white.