'Spider-Man: No Way Home' to Launch a Full-Fledged Oscar Campaign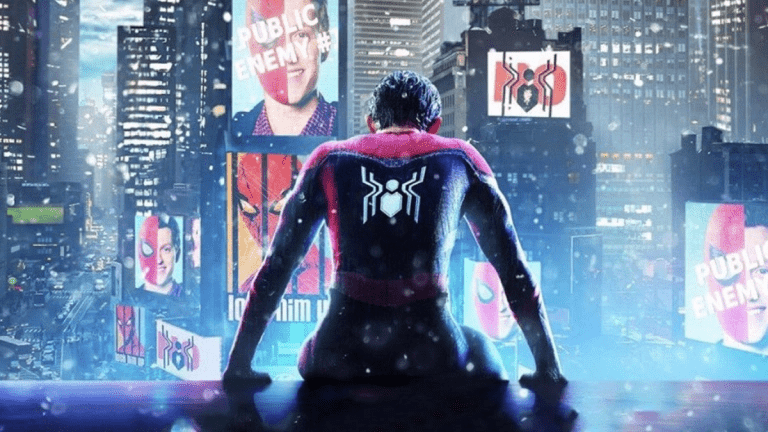 This is the year of Spider-Man, there's no other way around it. Not only it's already the highest-grossing movie of the year after one week, but its reception, both from critics and audiences alike, has been outstanding. And now, Sony and Disney are planning to sneak the title into the Best Picture list.
This is according to The Hollywood Reporter's awards team, who spoke with executive producer Kevin Feige and producer Amy Pascal, as well as star of the film Tom Holland and Sony chief Tom Rothman. For starters, Pascal has already launched massive Oscar campaigns for some of the best movies of the past decade, from The Social Network to Moneyball or Zero Dark Thirty. Rothman is no stranger to Awards season either, as he launched Fox Searchlight back in 1994, Fox's division specialized in making arthouse films. He said the following about No Way Home's chances:
"Quality commerciality is really hard to do. 'No Way Home' is superb filmmaking. And this is what the Academy needs to stay connected to. I'm Mr. Fox Searchlight, right? I love art films! I think it's fabulous that art films are now recognized [at the Oscars] to the degree that they are — but not to the exclusion of quality commercial cinema. We have to overcome, weirdly, the prejudice against the fact that it's a big hit."
Feige, on his end, celebrated the movie's success, not just money-wise, but also when it came to making people feel for the characters they put in the movie:
"I think both of these types of films deserve recognition. [I hope Academy members will] think about the artistry that goes into storytelling that connects with a wide range of people on a very emotional level. It's a good thing when people are in a theater and they stand up and cheer. It's a good thing when people are wiping tears because they're thinking back on their last 20 years of moviegoing and what it has meant to them. That, to me, is a very good thing — the sort of thing the Academy was founded, back in the day, to recognize."
Pascal added:
"Just because they're a certain kind of genre doesn't mean they're not quality movies. We all got in this business to make movies that people want to see, that make people feel things, and I think this movie legitimately does that."
Feige compared this movie's chances at the Oscars to The Lord of the Rings: Return of the King, which won 11 Academy Awards back in 2004 out of the 11 nominations it had:
"In the way 'The Return of the King' was sort of a celebration and culmination of all of that amazing work that had been done on that trilogy, this is a celebration both of our 'Homecoming' trilogy and of the five other incarnations of Spider-Man that had happened before."
Tom Rothman also chimed in about this point:
"Like the third 'Lord of the Rings,' this is the conclusion of an epic series, and is quality commercial cinema. 'Black Panther' was quality commercial cinema. It is essential that the Academy does not lose its connection with quality commercial cinema."
Feige went on to call No Way Home "a celebration of moviegoing in the theater," saying:
"'Spider-Man' wasn't on streaming and available at home. People had to get in their car and drive to a movie theater and watch this thing with other people. That, to me, is the magic of the movies. So this has been very, very meaningful for our industry."
And once again, Rothman doubled down on Feige's point:
"This is a big picture on the big screen at a moment when the big screen experience is fighting for its life. This is a chance for the Academy to strike a blow for the big screen."
But this is not only about No Way Home being a big hit at the box office. The movie actually has a lot of heart, and if it weren't for its big budget and a protagonist wearing spandex, it would have instantly been in the running, as Pascal and Rothman said. The former stated:
"This movie is about personal sacrifice for the greater good."
Meanwhile, the studio head added:
"That kind of sacrifice is what Spider-Man has always been about, but I think this movie, in particular, really hits that. You cannot have real heroism without sacrifice. It's in a pop context, but this character gives up everything for the greater good, and that's why the movie is so moving."
According to him, the changes the Academy made in recent years give them a solid chance at landing a nomination:
"This is why they expanded the best picture category to 10 films, for exactly this circumstance. I don't give a darn about the ratings on the Academy show and I don't think that's what it should be about. I don't think anybody should vote for this movie because they think it would help the ratings. I think they should vote for this movie because it's one of the 10 best films of the year."
And as Pascal pointed out, a lot of people that are now Academy voters grew up with the first Spider-Man movies. She said:
"I think it would be wonderful for the Academy to recognize all kinds of movies. And I hope that since there's a guaranteed 10 movies, and since there's a whole new membership, maybe they will."
Tom Holland also talked about the process of making a Marvel film versus any other independent flick out there:
"You can ask [Martin] Scorsese 'Would you want to make a Marvel movie?' But he doesn't know what it's like because he's never made one. I've made Marvel movies and I've also made movies that have been in the conversation in the world of the Oscars, and the only difference, really, is one is much more expensive than the other. But the way I break down the character, the way the director etches out the arc of the story and characters — it's all the same, just done on a different scale. So I do think they're real art.

"When you're making these films, you know that good or bad, millions of people will see them, whereas when you're making a small indie film, if it's not very good no one will watch it, so it comes with different levels of pressure. I mean, you can also ask Benedict Cumberbatch or Robert Downey Jr. or Scarlett Johansson — people who have made the kinds of movies that are 'Oscar-worthy' and also made superhero movies — and they will tell you that they're the same, just on a different scale. And there's less Spandex in 'Oscar movies.'"
He then added that he'd love to finally be able to talk about the many secrets of the movie in public, in front of a live audience, answering their questions, like what happens when a studio advertises a movie in an FYC campaign. He called No Way Home "the highlight of my career." Feige capped it off with the following statement:
"Making a commercial film that can say something and mean something to a lot of different types of people around the globe is extremely difficult to do and, I think, is dismissed often as easy. 'Well, you have a superhero in it, and that's a cheat-code to success.' It's not. Putting on a costume is not the secret. The secret is having artists and storytellers and craftsmen that can bring an audience on a journey. And when critics recognize that and audiences recognize that, it feels like it's worthy then to talk about the Academy recognizing it. And that, I think, is what we'll continue to talk about over the next few weeks."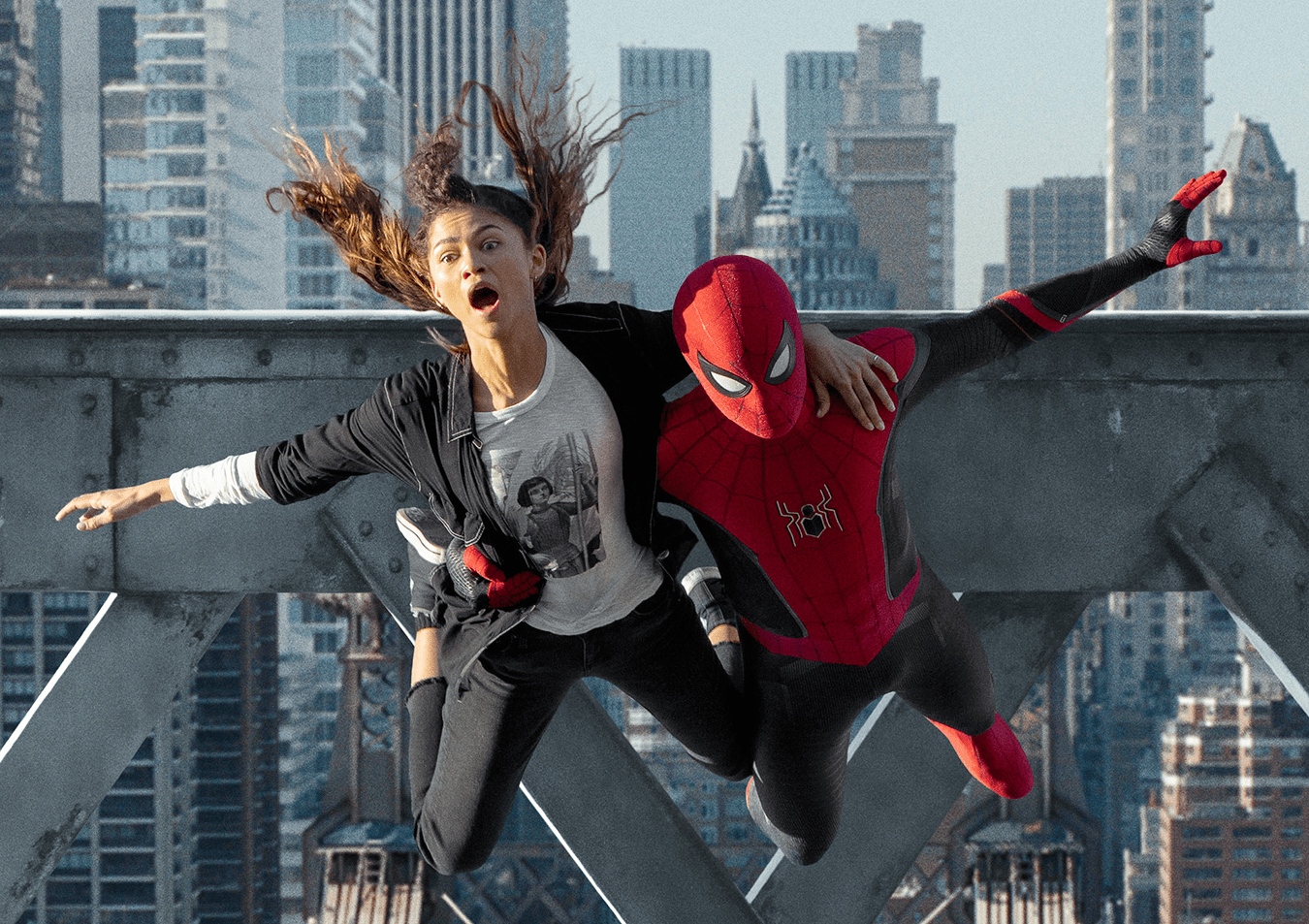 According to The Hollywood Reporter, the movie will actually have a serious campaign, as the studios are planning to add the movie into the Academy's streaming service, where Academy members can watch the movies studios consider worth their while. They will also be offering free passes for Academy card-holders from Monday through Thursday at any movie theater in the U.S., and they will invest part of the money generated at the box office into a "For Your Consideration" campaign that will feature lots of advertisements, targeted screenings, and Q&As for Academy members, among other activities (as long as COVID allows them to happen).
This is actually not the only movie Marvel Studios will try to convince Oscar voters to put in their Best Picture nominees. The studio is also campaigning for Shang-Chi to get a nomination, in a similar fashion to Black Panther three years ago. However, it looks like there will be more money and effort put into No Way Home. At this point, it is very hard to tell whether or not the movie can make it.
Oddly enough, this could be the perfect year for it. Even though there were some Oscar movies that were pushed off of the 2020 calendar due to COVID-19 concerns, like The French Dispatch or Dune, 2021's Oscar race is actually lacking more quality than many initially predicted. This makes it easier for other films, which other years would be overlooked, to potentially land a Best Picture nomination.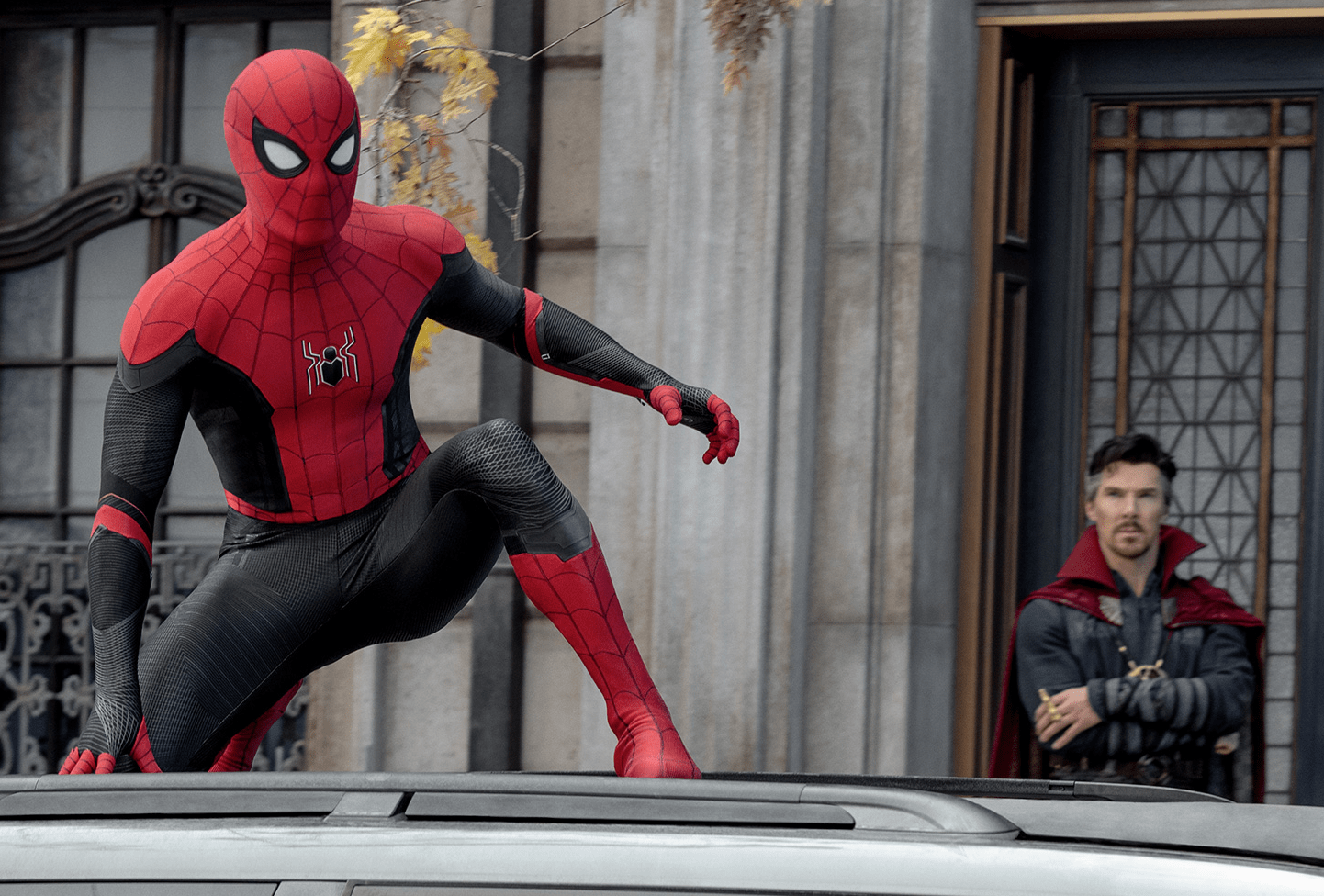 It is a similar situation to what happened in 2018, when Black Panther was able to grab that spot due to a big push by the audience, as well as an overall lack of quality. I fully believe that if 2019 had not been one of the best years for movies in recent memory, Marvel Studios could have successfully launched a Best Picture campaign for Avengers: Endgame, taking the same approach they are taking this year with No Way Home and arguing, like Return of the King did 18 years ago, that this is both a celebration of cinema and the culmination of a long-running franchise.
They could be redeemed now, in a time in which the Academy is desperately looking for more eyeballs on their ceremony, and with a movie that has enamored some of the hardest critics in the business. Even though the movie isn't perfect (and neither is any other movie that will make it to the Best Picture category, especially not this year), if we take out millions of dollars invested in visual effects, it is, at its core, a deep character study of who Peter Parker is as a human and as a symbol.
So what are the other candidates? At this point, we have three or four movies locked for a nomination and a lot of moving pieces. While it depends on who you ask at this point, I'd say that at the moment, the three movies most likely to be nominated are The Power of the Dog (Best Picture and Best Director nominations are guaranteed), Belfast, and Dune, though this last one has lost a lot of steam. Movies that have gained steam, on the other end, include Licorice Pizza and CODA. West Side Story also looks like a really good candidate, though its lackluster box office performance will play against it.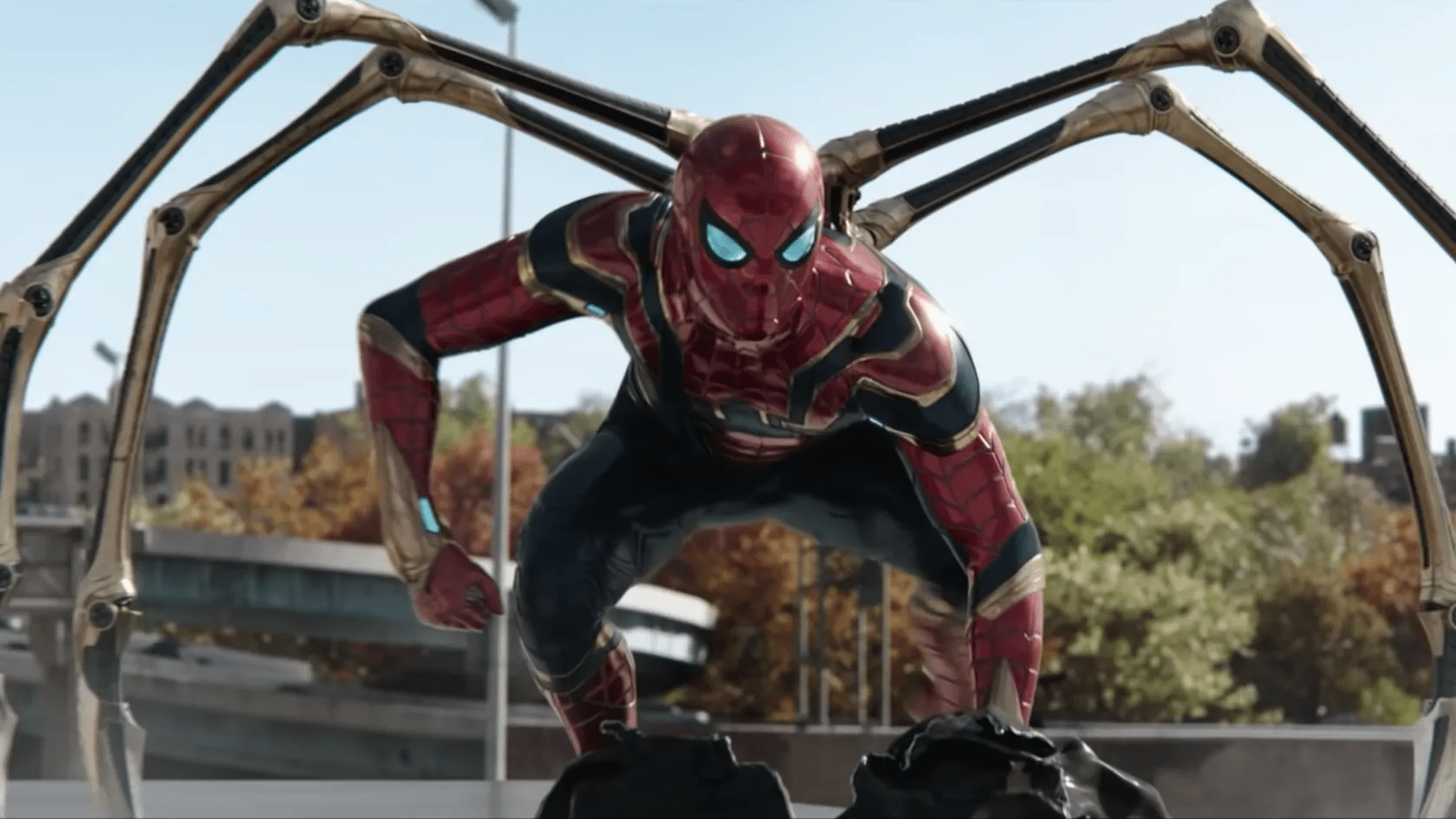 If Sony and Marvel play their cards right, No Way Home could be in the same conversation as Nightmare Alley, Don't Look Up, Being the Ricardos, or The Lost Daughter, of movies that will be right there to steal the spot of any movie that makes any minimal mistake near the end of the race. The Oscar race is usually a very competitive one, and the Academy more often than not overlooks those participants that have been playing the longest, and goes with the new kid in town instead. That's why we usually don't get to see many of the big Oscar contenders until the last weeks of December or even the first weeks of the new year. No Way Home could benefit from a late-in-the-game campaign too.
It will be very interesting to see what the Academy's reception to the movie is, and what Awards experts predict. Right now, the biggest card the movie will play is that it had the ability to bring millions of moviegoers back to theaters despite the imminent threat of the Omicron variant — even more than the movie's quality.
Make sure to check out our spoiler review of No Way Home here.
Miguel Fernández is a Spanish student that has movies as his second passion in life. His favorite movie of all time is The Lord of the Rings, but he is also a huge Star Wars fan. However, fantasy movies are not his only cup of tea, as authors like Scorsese, Fincher, Kubrick or Hitchcock have been an obsession for him since he started to understand the language of filmmaking. He is that guy who will watch a black and white movie, just because it is in black and white.