First 'Doctor Strange in the Multiverse of Madness' Trailer Unbinds Multiversal Chaos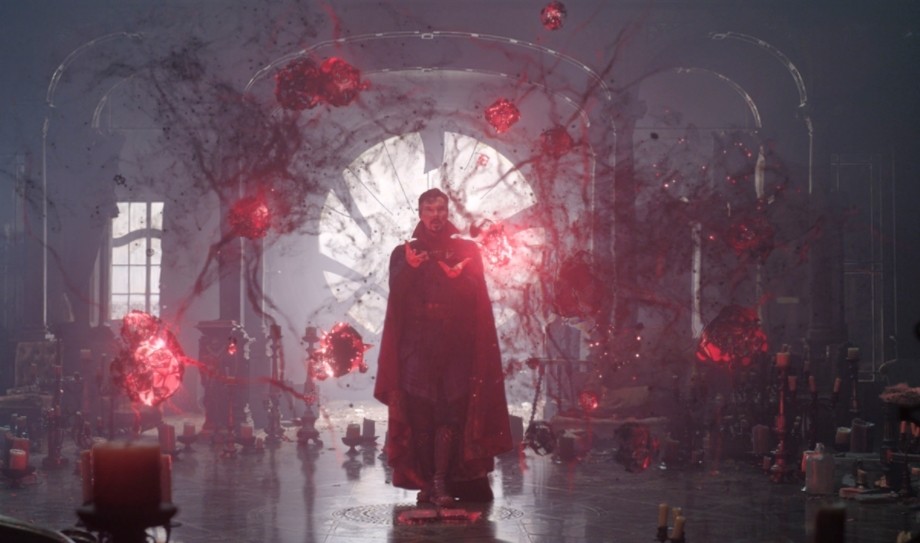 The Marvel multiverse is in disarray in the first trailer for Doctor Strange in the Multiverse of Madness.
Tampering with time and space has consequences — this warning has been highlighted time and again since 2016's Doctor Strange came out. Of course, Spider-Man: No Way Home made things much messier, Loki set the Sacred Timeline free in spectacular fashion, and WandaVision promised reality-defying hijinks coming from our favorite Scarlet Witch. It appears that Sam Raimi's Multiverse of Madness might be the culmination of all this multiversal back-and-forth, at least in Phase 4 of the MCU — this is a door we're not expecting Marvel to close anytime soon, and definitely not before Secret Wars is confirmed as their next Endgame-level event.
We're just coming out of Hawkeye's delightful season finale, but Marvel Studios has promptly reminded us that big stuff is coming next May. This trailer isn't new for folks who've already seen No Way Home (where it plays as the second post-credits scene), but it makes sense to upload it shortly after Spider-Man's theatrical release, as many fans aren't willing to risk a cinema trip right now, and those who have may want to watch and dissect the meaty preview. Check it out below:
As expected from Sam Raimi, the film looks substantially darker than recent MCU entries and as trippy as we wanted. That being said, this is only the tip of the iceberg, and we're pretty sure, especially after how Eternals and No Way Home's marketing campaigns were handled, that many misdirects are happening here. This one should be an extremely wild ride if they're taking full advantage of the multiverse, and that's a tall order to fill after No Way Home.
Sam Raimi (original Spider-Man trilogy, Evil Dead franchise) is directing Doctor Strange in the Multiverse of Madness from a final script written by Michael Waldron (Loki, Rick and Morty). Benedict Cumberbatch and Elizabeth Olsen lead the film and are joined by Benedict Wong, Rachel McAdams, Chiwetel Ejiofor, and Marvel rookie Xochitl Gomez as America Chavez.
The first official poster re-confirmed the film's current May 6, 2022, release date:
Francisco J. Ruiz is that guy who has watched Jurassic Park a thousand times and loves Star Wars. His hunger for movies is only matched by his love for video games. He graduated in English Studies from the University of Malaga, in Spain. As he keeps writing about what he enjoys (and doesn't) for websites all over, he's continuing his studies.