'Blue Beetle' To Be Released Exclusively in Theaters in 2023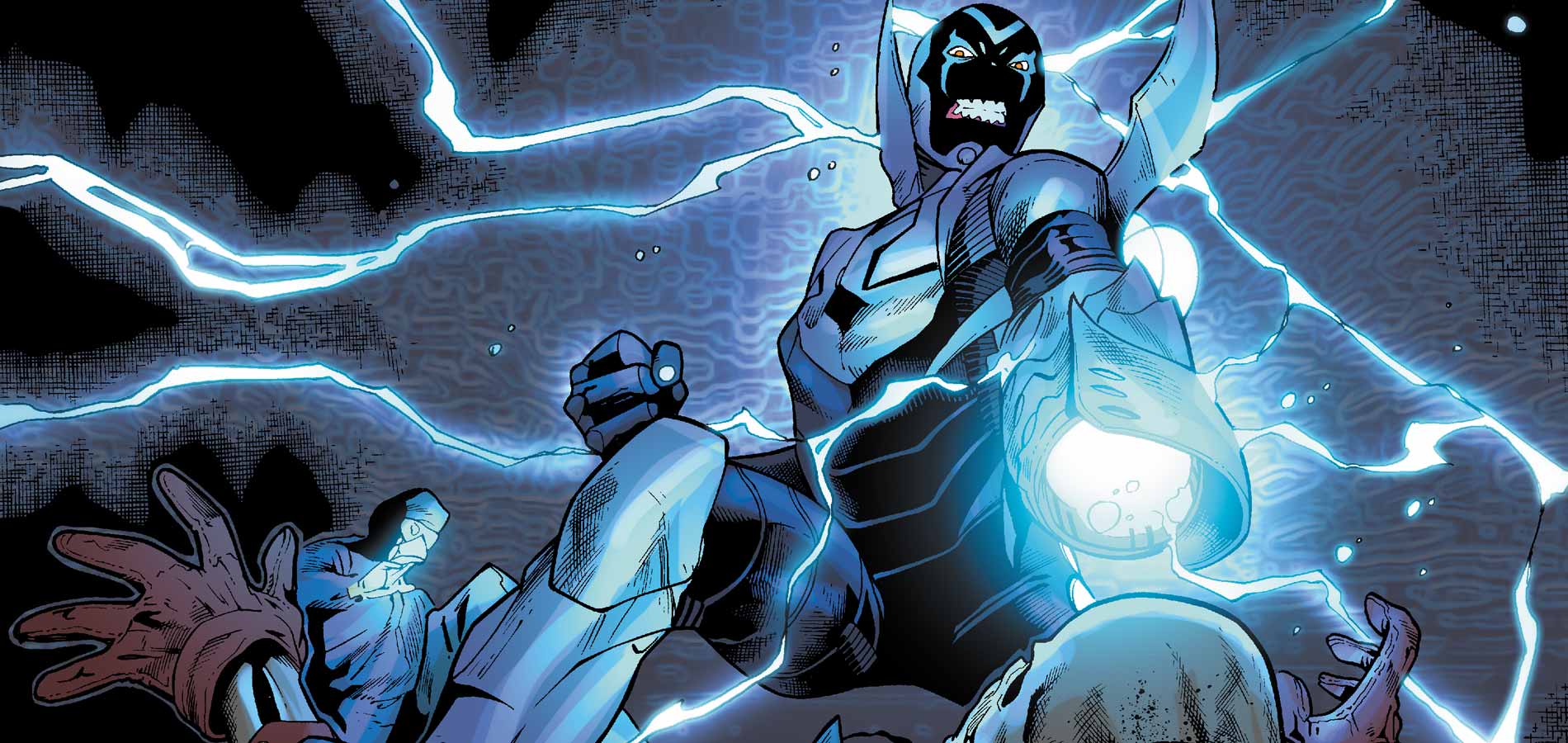 Blue Beetle was initially developed for HBO Max, but that is no longer the case.
Warner Bros. has announced that the movie will now receive an exclusive theatrical release, on August 18, 2023. The movie has been in development at the studio for three years now, but it looks like light might be at the end of the tunnel by now. Earlier this year, the studio found its director and main actor in Angel Manuel Soto and Xolo Maridueña, respectively, and the two already discussed the movie in a panel during this year's DC FanDome.
The move is unexpected but more than welcome. This will be DC's first Latino superhero, and this announcement may come as a statement on its own for Latino audiences everywhere. It is a surprise though, because DC's initial plan for 2022 and onward was to have four theatrical films and two HBO Max movies per year. That slate was full for 2022, with the following theatrical releases: The Batman, Black Adam, The Flash, and Aquaman 2.
In addition, the two HBO Max movies were supposed to be Batgirl and Blue Beetle. The former will still meet the original plan, as production was scheduled to begin late 2021/early 2022, with Leslie Grace playing the title character, J. K. Simmons back as Commissioner Gordon, and Brendan Fraser playing Firefly. A Black Canary movie is also in development, though it is unlikely it will be released in 2022.
As of 2023, the only theatrical releases announced so far are Shazam! Fury of the Gods (June 2) and Blue Beetle (August 18). The next DC project down the pipeline is James Gunn's Peacemaker series, which will come out on HBO Max in January 2022.
Miguel Fernández is a Spanish student that has movies as his second passion in life. His favorite movie of all time is The Lord of the Rings, but he is also a huge Star Wars fan. However, fantasy movies are not his only cup of tea, as authors like Scorsese, Fincher, Kubrick or Hitchcock have been an obsession for him since he started to understand the language of filmmaking. He is that guy who will watch a black and white movie, just because it is in black and white.