'Fantastic Beasts: The Secrets of Dumbledore' Debuts First Footage Ahead of Monday's Full Trailer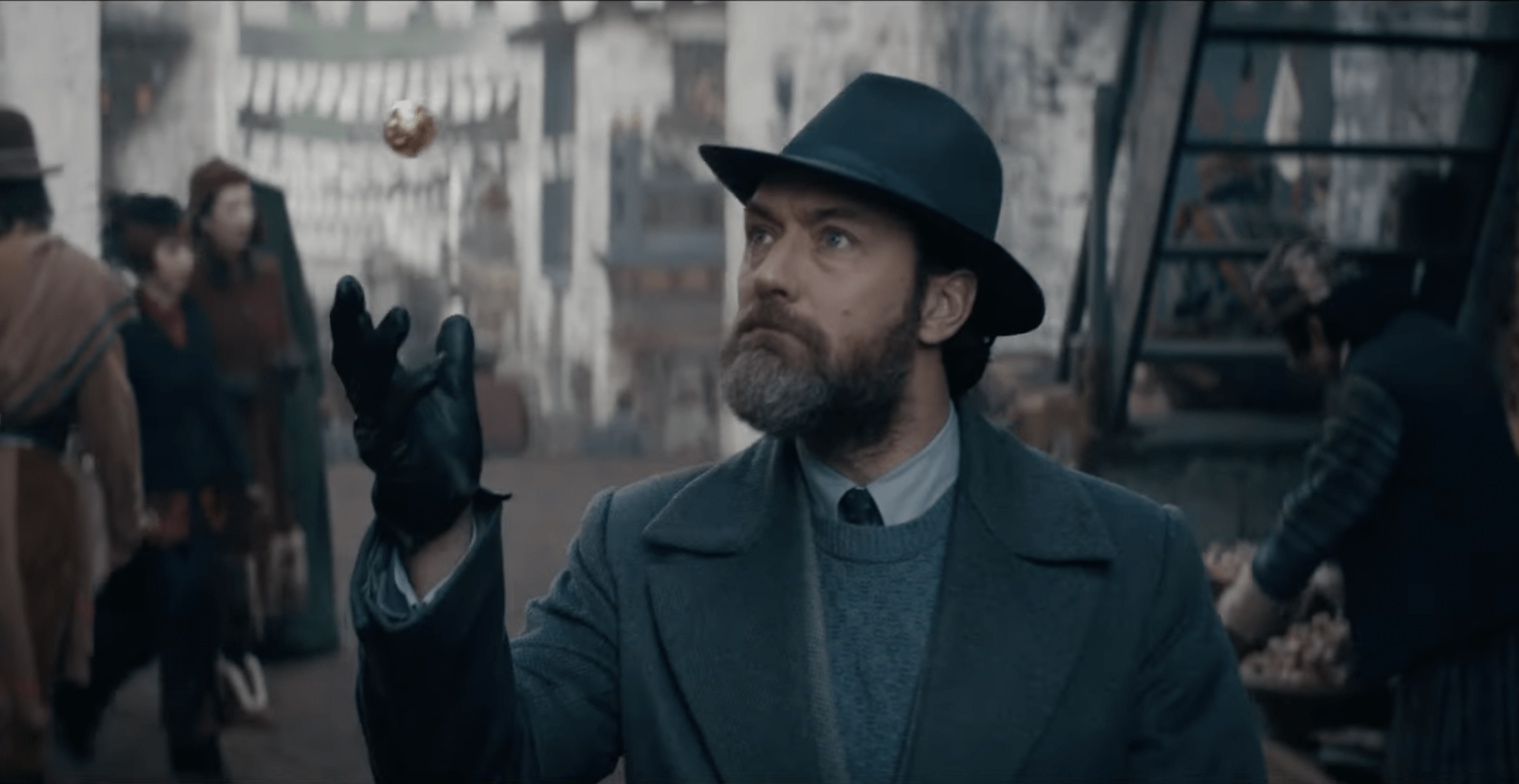 The Wizarding World is coming back to the big screen next year with the third entry in the Fantastic Beasts prequel saga.
Earlier today, Warner Bros. released a two-minute video celebrating the 20-year anniversary of the Harry Potter saga in cinemas, and added a few seconds in the end to showcase the first-ever seen footage of the upcoming movie, announcing as well that the full trailer will be released on Monday. Check the video out now:
These quick shots serve as basic confirmation that there is more to come, but they also include the first shot we've seen of Mads Mikkelsen as Gellert Grindelwald, Dumbledore's classic friend-turned-evil-wizard that was played by Johnny Depp in the previous entry. The part was recast last year after Depp's legal troubles.
Jude Law (Dumbledore), Eddie Redmayne (Newt Scamander), and the rest of the cast are back. That includes Ezra Miller, who after the final reveal in The Crimes of Grindelwald, is expected to play an even larger role in the plot of the third movie.
The Harry Potter franchise is in deep trouble overall, on so many fronts. Besides the underperformance of their last movie, the studio was forced to fire the actor playing the villain, and Miller, one of the key figures to the new saga, was accused of violence against a woman last year (despite that, WB upped their deal with him on two different franchises, Fantastic Beasts and The Flash). Even its creator, J. K. Rowling, has come out as transphobic, earning a lot of backlash against her figure and the franchise overall.
In addition to the Fantastic Beasts saga, which was supposedly going to run for five movies (this would be the third one), HBO Max is in the early stages of development of a television series set in the Wizarding World. We might get more news on this in the upcoming months.
The trailer will come out on Monday, and the movie will be released on April 15, 2022.
Miguel Fernández is a Spanish student that has movies as his second passion in life. His favorite movie of all time is The Lord of the Rings, but he is also a huge Star Wars fan. However, fantasy movies are not his only cup of tea, as authors like Scorsese, Fincher, Kubrick or Hitchcock have been an obsession for him since he started to understand the language of filmmaking. He is that guy who will watch a black and white movie, just because it is in black and white.