'The Matrix Resurrections' Final Trailer Takes Neo Down A Rabbit Hole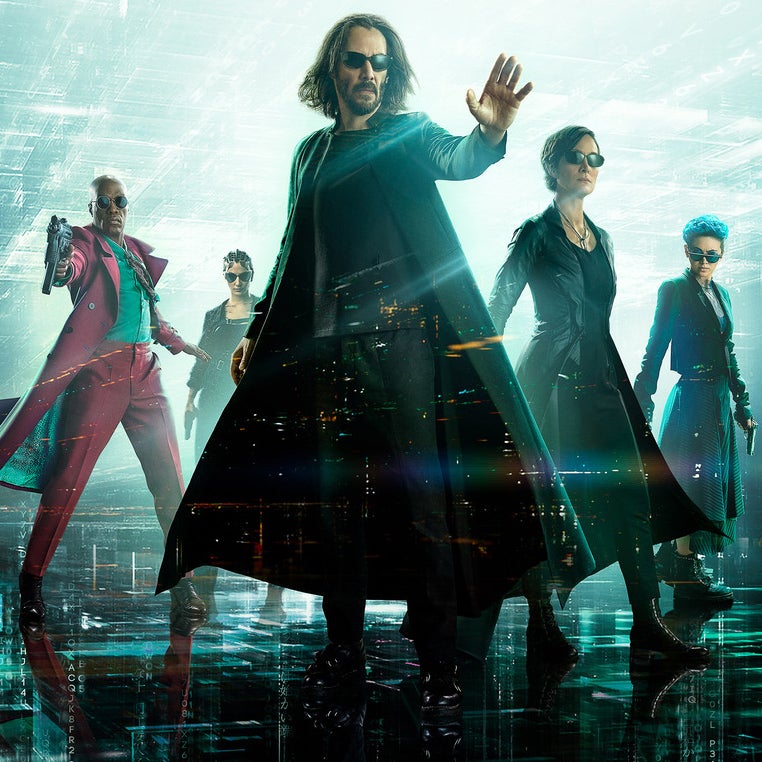 Warner Bros. are cutting things a bit close with the final trailer for The Matrix Resurrections dropping just over two weeks before the release of the film, but the latest ad promises more of a twist-filled remix of the franchise with a new installment heavily influenced by the original cyberpunk story.
There are plenty of questions to be asked with regard to The Matrix Resurrections, chief among them how – spoiler alert for the original films – Neo (Keanu Reeves) and Trinity (Carrie-Anne Moss), who died at the end of the third film, are suddenly alive, well, and seemingly amnesiac after they died to end the Machine War. Following the Truce between humanity and the machines, it appears that their services are required again, as a group of rogues made up of a different iteration of Morpheus (Yahya Abdul-Mateen II) and newcomers Bugs (Jessica Henwick) and Sati (Priyanka Chopra) seek them both out to resolve a new kind of conflict as they're tracked by the Agent Johnson (Daniel Bernhardt). It appears that the machines have now waged war upon themselves, and a very long time appears to have passed in the real world, with Niobe (Jada Pinkett Smith) and the Merovingian (Lambert Wilson ) showing their age. Also factoring into this narrative are a series of characters portrayed by Jonathan Groff, Neil Patrick Harris, Christina Ricci, Telma Hopkins, Max Riemelt, Toby Onwumere, Eréndira Ibarra, Brian J. Smith, Andrew Caldwell, and Ellen Hollman.
Will the new trailer actually clear things up a bit, or will we still remain in the dark until we take the red pill by watching the movie? Only one way to find out. Check out the trailer for The Matrix Resurrections below:
The film is solely written and directed by Lana Wachowski, whose sister Lilly Wachowski (who co-wrote and co-directed the first three with her) opted not to get involved to focus on her personal life. At this time, details on the story remain incredibly vague, but existing plot rumors generally indicate that the movie will be something of a satire of reboots while also expanding upon the existing mythology of The Matrix after the franchise has been pretty dormant for over a decade. That's not to say that it won't take itself seriously at all, but expect a sense of humor that wasn't present in the original films.
To cap off the final marketing push for the film, Epic Games has partnered with Warner Bros. to create The Matrix Awakens, an interactive tech demo powered by Unreal Engine 5 that will launch on PS5 and Xbox Series X/S during this Thursday's Game Awards ceremony — expect an extensive recap of its biggest moments on Friday, here on Movie News Net.
The Matrix Awakens is an interactive Unreal 5 tech demo for PS5 and Xbox Series X / S. You can preload it right now, and it's arriving during The Game Awards on December 9th. Details: https://t.co/DLYMa1vv62 pic.twitter.com/pPZv8W6Vr5

— Tom Warren (@tomwarren) December 6, 2021
The Matrix Resurrections will be released on December 22, 2021, simultaneously in theaters and on streaming through HBO Max for a month-long engagement.

Grant Davis is a freelance writer who has covered entertainment news for more than seven years. His articles have frequently appeared in Star Wars News Net as well as as other entertainment-related websites. As someone who grew up on Star Wars and comic book movies, he's completely thrilled with the current era of genre entertainment.