'Turning Red' Shows off Its Adorable Giant Red Panda in New Trailer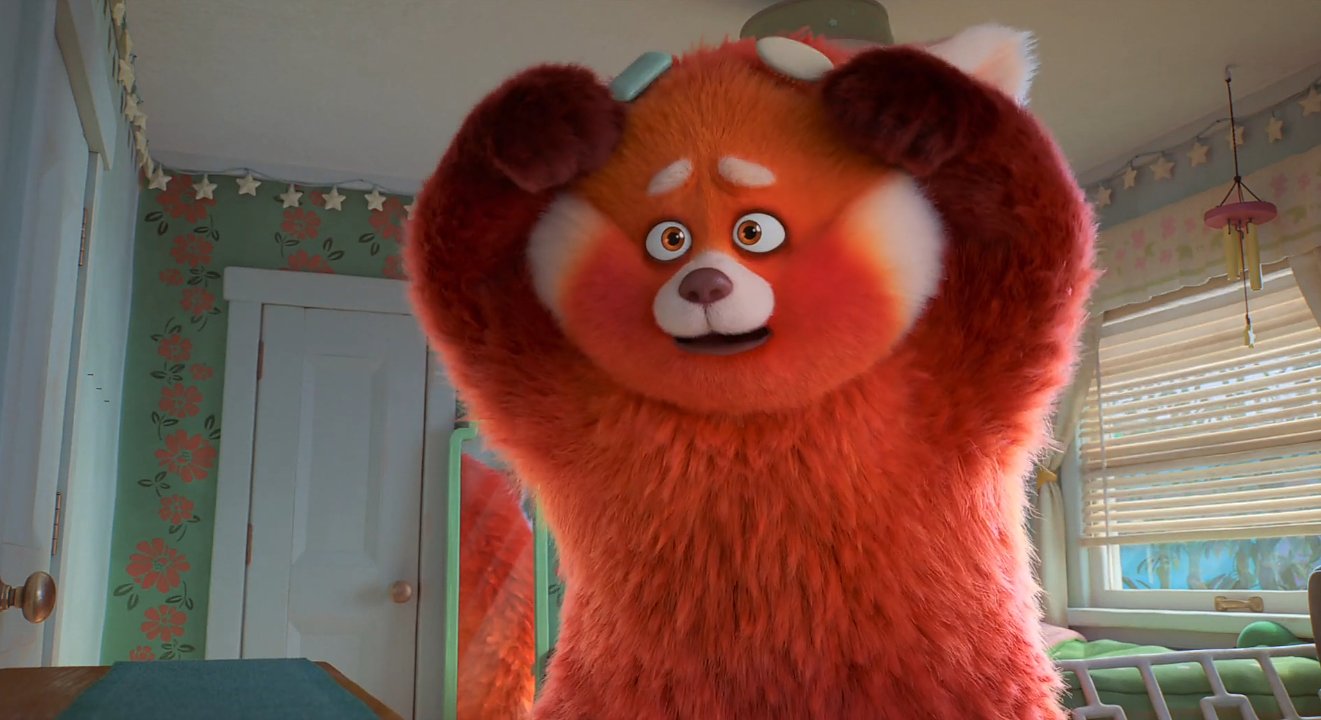 Pixar is back with their new movie Turning Red, which just released a new trailer today.
The movie was announced last December, and already received a short teaser over the summer. Today, the studio released the full-length trailer. Check it out:
From Disney and Pixar:
Disney and Pixar's "Turning Red" introduces Mei Lee (voice of Rosalie Chiang), a confident, dorky 13-year-old torn between staying her mother's dutiful daughter and the chaos of adolescence. Her protective, if not slightly overbearing mother, Ming (voice of Sandra Oh), is never far from her daughter—an unfortunate reality for the teenager. And as if changes to her interests, relationships and body weren't enough, whenever she gets too excited (which is practically ALWAYS), she "poofs" into a giant red panda! Directed by Academy Award winner Domee Shi (Pixar short "Bao") and produced by Lindsey Collins "Turning Red releases on March 11, 2022.
Turning Red is currently slated for a theatrical release, although the last two Pixar movies ended up changing their release plans and debuting on just Disney Plus. While there are no tangible numbers to back them up, it is believed that both Soul and Luca performed quite well on the platform. The next movie from Disney Animation, Disney's second-biggest animated arm, is Encanto, which will be released next Wednesday (you can also check out that trailer here).
Miguel Fernández is a Spanish student that has movies as his second passion in life. His favorite movie of all time is The Lord of the Rings, but he is also a huge Star Wars fan. However, fantasy movies are not his only cup of tea, as authors like Scorsese, Fincher, Kubrick or Hitchcock have been an obsession for him since he started to understand the language of filmmaking. He is that guy who will watch a black and white movie, just because it is in black and white.