'Morbius' Trailer Teases Unexpected 'Spider-Man' Connections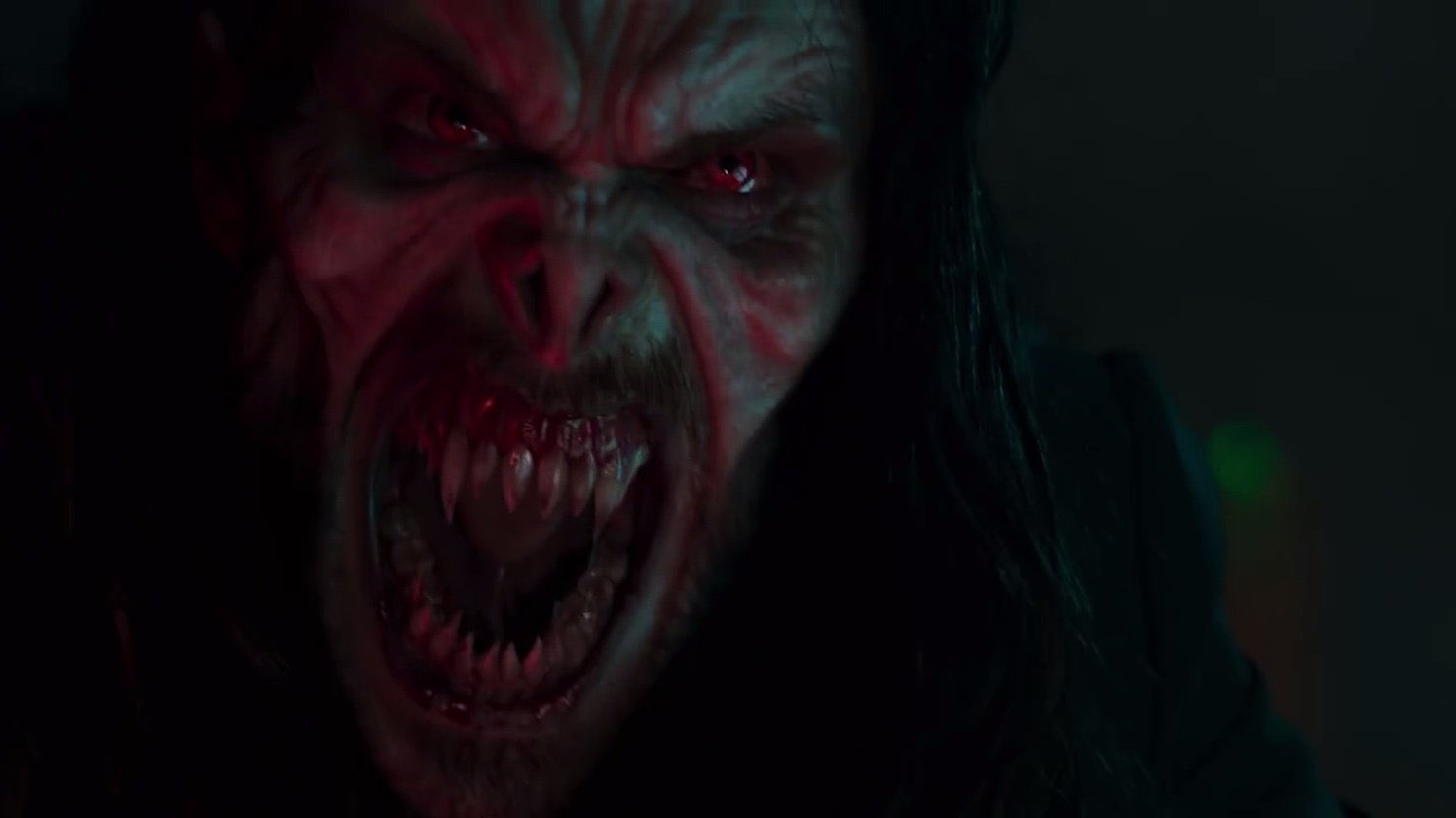 The pandemic-enforced wait is over. The second trailer for Morbius, which is set in the same universe as Venom, has arrived… And it features lots of odd references to other Spider-Man film continuities.
Morbius follows Doctor Michael Morbius (Jared Leto), a brilliant scientist who is steadily losing his battle with a lifelong illness. After travelling the world, he believes that he has found a solution in being able to inject extracts of bat DNA into his body, which when combined with electroshock therapy, he hypothesizes will help counteract the problems of his blood disease. Being a supervillain origin movie, this goes about as well as you'd expect, and while his condition is cured and he's healthier than ever, he also becomes a living vampire. Aside from Jared Leto in the title role, the film's cast includes Matt Smith, Adria Arjona, Jared Harris, Al Madrigal, Tyrese Gibson, and Michael Keaton. Check out the trailer below:
So far, it's been stated that Morbius is set in "Sony's Spider-Man Universe", which is the same universe as Venom and Venom: Let There Be Carnage – though, oddly enough, not the new Spider-Man movies set in the Marvel Cinematic Universe – but there are a lot of weird elements from across multiple Spider-Man film continuities. So far, there's been graffiti of Spider-Man as he appeared in Sam Raimi's movies, along with the font from that franchise's iteration of The Daily Bugle. The Oscorp logo is clearly from The Amazing Spider-Man, and the headlines reference Black Cat and Rhino, who were both introduced in that continuity. And, lastly, Spider-Man appears to have been framed for murder like in the Marvel Cinematic Universe, and Michael Keaton appears to be playing the Vulture in his prison garb. It seems likely that Sony's non-MCU stuff may just be set in its own continuity where they get to pick and choose which elements to keep.
Morbius is set to release on January 28, 2022.

Grant Davis is a freelance writer who has covered entertainment news for more than seven years. His articles have frequently appeared in Star Wars News Net as well as as other entertainment-related websites. As someone who grew up on Star Wars and comic book movies, he's completely thrilled with the current era of genre entertainment.