Tom Holland Sheds Light On 'Spider-Man: No Way Home'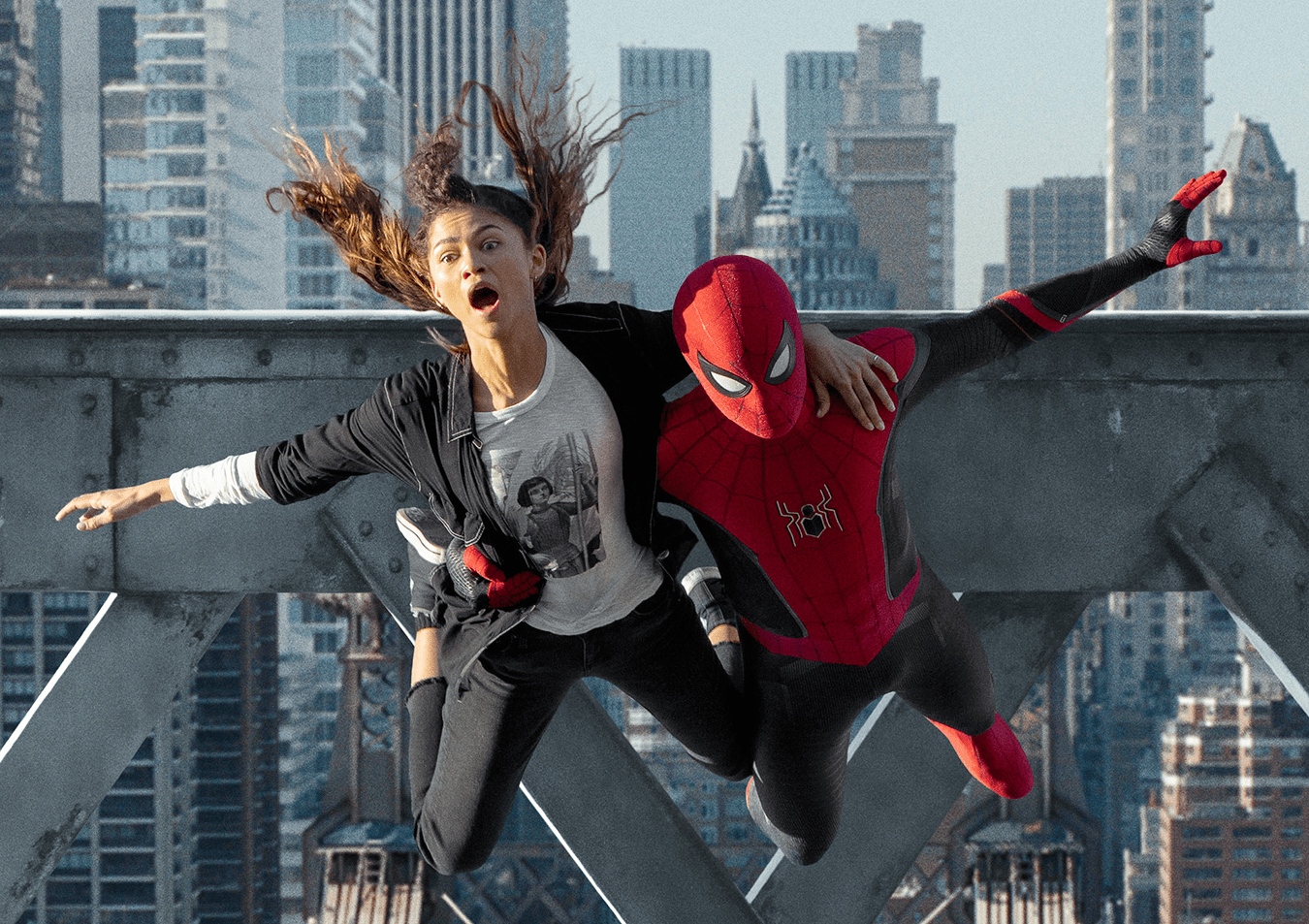 Ahead of the next trailer for Spider-Man: No Way Home, Tom Holland has shed a lot of light about the trilogy-capper to Jon Watt's take on the Wall-Crawler. The new film sets itself apart by featuring a story where Spider-Man's secret identity becomes public knowledge, and characters from previous iterations of the Spider-Man film franchise return via the Multiverse.
Holland is known for being bad about keeping quiet on plot spoilers, but starting with Far From Home, he seems to be getting the hang of it. Nonetheless, the cat is out of the bag for one of the biggest secrets of No Way Home (that the movie involves the Multiverse), in part courtesy of Alfred Molina revealing how he was portraying Doctor Octopus. Talking to Entertainment Weekly, Holland explained that he enjoyed working with a character that he first witnessed as a fan in 2004:
"[He's] one of my favorite people I've ever worked with. It was really fun to watch him see how technology has advanced. When he was making [Spider-Man 2], the arms were puppets, and when we did it, they're all imaginary and CG. It was quite cool to see him relive it, but also relearn it."
Holland promises a greater amount of action in this film compared to the likes of previous installments, with more visceral, hand-to-hand combat this time around than before. He certainly had to work harder on this film:
"If you're not willing to focus and do the prep work, you're going to get called out."
Holland also explains that he, alongside trilogy director Jon Watts, came into this last installment with a sense of more preparedness, and a willingness to end things on a bang:
"The first film, [he] and I were sort of flying by the seat of our pants; this one, I think we both felt really confident, so we were able to relax. We actually had so much more fun on this one than we did on the previous two. We were all treating this as the end of a franchise, let's say. I think if we were lucky enough to dive into these characters again, you'd be seeing a very different version. It would no longer be the Homecoming trilogy. We would give it some time and try to build something different and tonally change the films."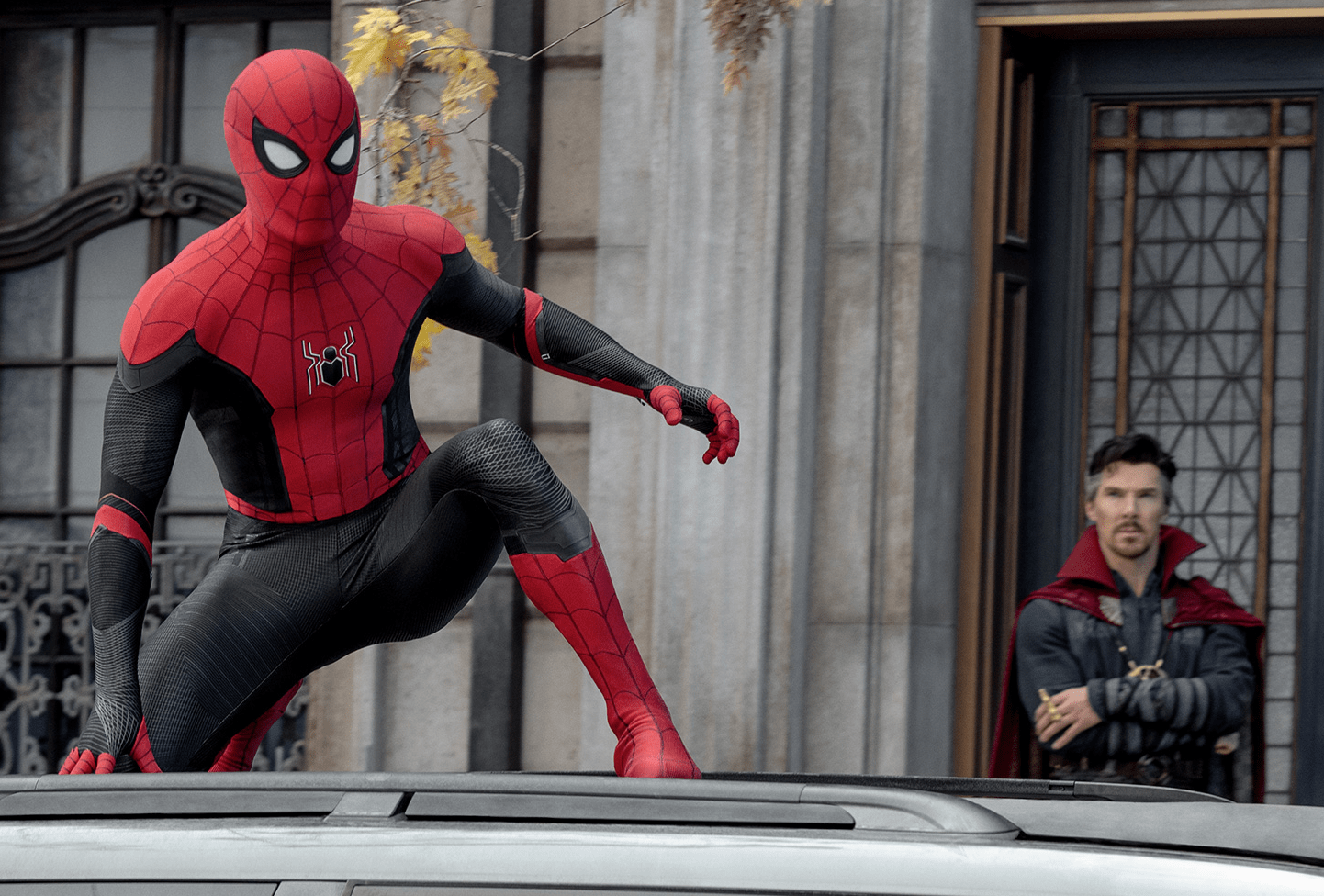 Is this the end of Tom Holland as Spider-Man, either in the Marvel Cinematic Universe or Sony's spin-offs? Highly doubtful, as Holland is likely to keep playing the character in both franchises for years to come, but it certainly does feel like the end for director's take on the franchise, as he moves on to relaunch the Fantastic Four film franchise for Marvel Studios. And, in a sense, it also felt like an end for the Holland co-starring with Jacob Batalon and Zendaya Coleman who'd been a part of this particular story for about five years and three movies:
"We've been making these films for five years now. We've had such an amazing relationship, the three of us. We've been with each other every step of the way. We've done every single film, every single press tour. So this one scene, [we didn't know] if this would be the last time [we were all working together]. [It] was heartbreaking but also really exciting because we're all moving into the next chapter of our careers. So sharing that moment with them was maybe the best day I've ever had on set. I don't think I've cried like that ever."
Spider-Man: No Way Home reunites director Jon Watts with writers Chris McKenna and Erik Sommers. The film's cast includes Tom Holland as Peter Parker/Spider-Man, Benedict Cumberbatch as Doctor Stephen Strange, Zendaya Coleman as Michelle "MJ" Jones, Jacob Batalon as Ned Leeds, Marisa Tomei as May Parker, and Tony Revolori as Eugene "Flash" Thompson. The film also features Willem Dafoe as Norman Osborn/Green Goblin, Alfred Molina as Otto Octavius/Doctor Octopus, and Jamie Foxx as Max Dillon/Electro, revisiting their roles from previous Spider-Man films, with several more cast members from the previous films rumored to appear (including, but not limited to, Thomas Hayden Church as Flint Marko/Sandman, Rhys Ifans as Curt Connors/Lizard, Paul Giamatti as Aleksei Sytsevich/Rhino and Tobey Maguire and Andrew Garfield as their respective iterations of Peter Parker/Spider-Man). The movie will also combine the visual effects talent from all three live-action continuities with the teams behind the last two Avengers movies.
Spider-Man: No Way Home will release on December 17, 2021. The future of the Marvel Cinematic Universe includes the films Eternals, Spider-Man: No Way Home, Thor: Love and Thunder, Doctor Strange in the Multiverse of Madness, Black Panther: Wakanda Forever, The Marvels, Guardians of the Galaxy Vol. 3, Ant-Man and the Wasp: Quantumania, Captain America 4, and reboots of the Blade, Deadpool, Fantastic Four, and X-Men franchises. Another Avengers movie is confirmed to happen eventually, but it will be a ways off. In addition to the aforementioned movies, there are several Marvel Studios shows confirmed for the Disney+ lineup: Hawkeye, Ms. Marvel, Moon Knight, She-Hulk, Secret Invasion, Ironheart, Armor Wars, The Guardians of the Galaxy Holiday Special, I Am Groot, an untitled show about Wakanda, an untitled show about Echo, and an untitled show about Agatha Harkness.

Grant Davis is a freelance writer who has covered entertainment news for more than seven years. His articles have frequently appeared in Star Wars News Net as well as as other entertainment-related websites. As someone who grew up on Star Wars and comic book movies, he's completely thrilled with the current era of genre entertainment.