Rumor: New 'Hulk' Movie In Development, Production Planned To Start Next Year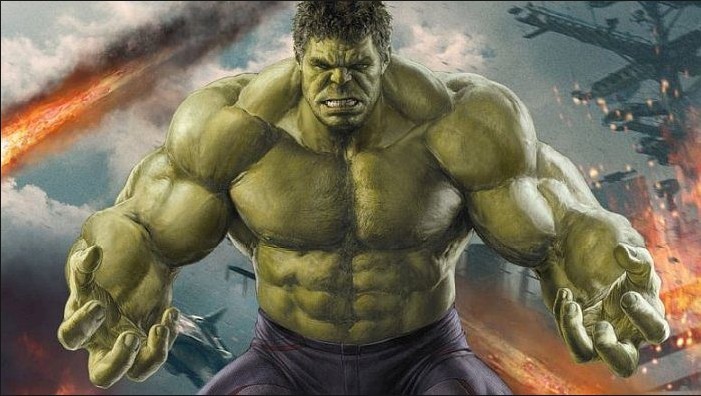 At long last, it seems like we're set to get another movie with Marvel's Green Goliath for the big screen. While word is that the inspiration may be based on the comic book event World War Hulk, which is the project's tentative title, the nature of the story may be taking a different direction than a direct adaptation of that comic.
GeeksWorldWide has reported that a new Hulk film project is going to be spinning off of the She-Hulk series, which itself will feature some long overdue exploration of the Hulk family mythology in the Marvel Cinematic Universe. This is notable considering that one of the biggest hang-ups for solo Hulk projects has been Universal, which has had the right of first refusal to distribute films for as long as they've had the rights to the IP. However, crossover appearances were deemed to be just fine, hence why Hulk has appeared in all four Avengers movies and Thor: Ragnarok. Nonetheless, there has been buzz since 2019 that Marvel have sorted that out and have been making plans for the Hulk to appear in his own movie once again, which will apparently start as a Disney production very late next year.
The writers at GWW have cautioned that this new story may not be a direct adaptation of World War Hulk, so much as it is an idea about multiple Hulk-like characters getting into battles with one another with devastating consequences. It's also possible, per speculation, that the story may visit a world ruled by a Hulk figure or something, whether that's through another universe, an alternate future, or some other big crossover element that we're not expecting. Regardless, if this ends up being true, then Mark Ruffalo may finally get a solo film to call his own. The project is expected to arrive in theaters in either late 2023 or early-to-mid-2024.
The future of the Marvel Cinematic Universe includes the films Eternals, Spider-Man: No Way Home, Thor: Love and Thunder, Doctor Strange in the Multiverse of Madness, Black Panther: Wakanda Forever, The Marvels, Guardians of the Galaxy Vol. 3, Ant-Man and the Wasp: Quantumania, Captain America 4, and reboots of the Blade, Deadpool, Fantastic Four, and X-Men franchises. Another Avengers movie is confirmed to happen eventually, but it will be a ways off. In addition to the aforementioned movies, there are several Marvel Studios shows confirmed for the Disney+ lineup: Hawkeye, Ms. Marvel, Moon Knight, She-Hulk, Secret Invasion, Ironheart, Armor Wars, The Guardians of the Galaxy Holiday Special, I Am Groot, an untitled show about Wakanda, an untitled show about Echo, and an untitled show about Agatha Harkness.

Grant Davis is a freelance writer who has covered entertainment news for more than seven years. His articles have frequently appeared in Star Wars News Net as well as as other entertainment-related websites. As someone who grew up on Star Wars and comic book movies, he's completely thrilled with the current era of genre entertainment.