Weekend Box Office — 'Halloween Kills' It at the Box Office Despite Peacock Dual Release, 'No Time to Die' Shines Internationally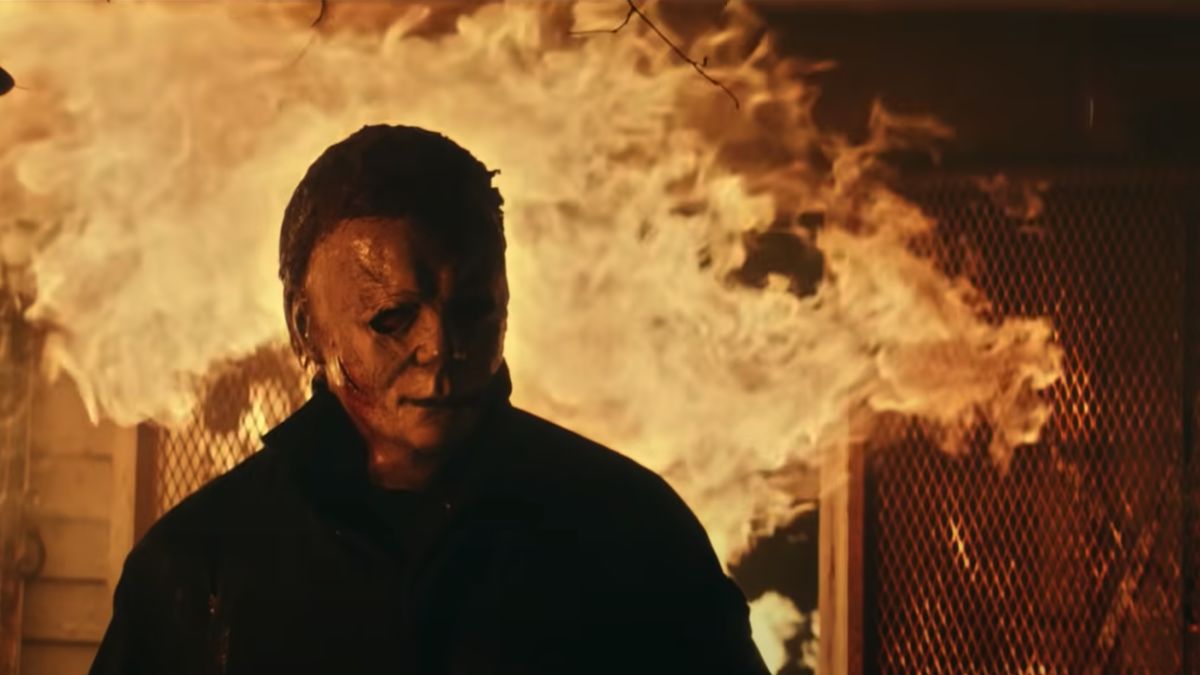 Halloween Kills outperformed at the box office this weekend, setting several records in the COVID-era.
The sequel to the 2018 movie, which was also a sequel to the first Halloween movie, and ignored the rest of the sequels, grossed $50.4M this weekend at the box office. Clearly, audiences just want to go to the movies to escape from reality, because the situation of this movie inside the Halloween franchise is enough to confound even people that follow movie news on a daily basis, let alone casual audiences. But apparently, neither that nor its low critic rating on Rotten Tomatoes mattered.
The movie's number even exceeded Box Office Pro's over-optimistic forecast of $48M, and vastly surpassed The Numbers' more cautious yet still hopeful $41M. Perhaps the most impressive thing about this massive opening is the fact that the movie was debuting day-and-date on Peacock — this means that Halloween Kills stands for the biggest opening to pull the dual release, surpassing Godzilla vs. Kong. Surprisingly enough, the amount of subscribers both platforms have in the U.S. is not that different — in fact, Peacock probably has more. An article on The Hollywood Reporter from July 29 said that Peacock had, back then, 54 million accounts, while The New York Times, in an article published the week before, said that HBO Max had 47 million subscribers in the U.S.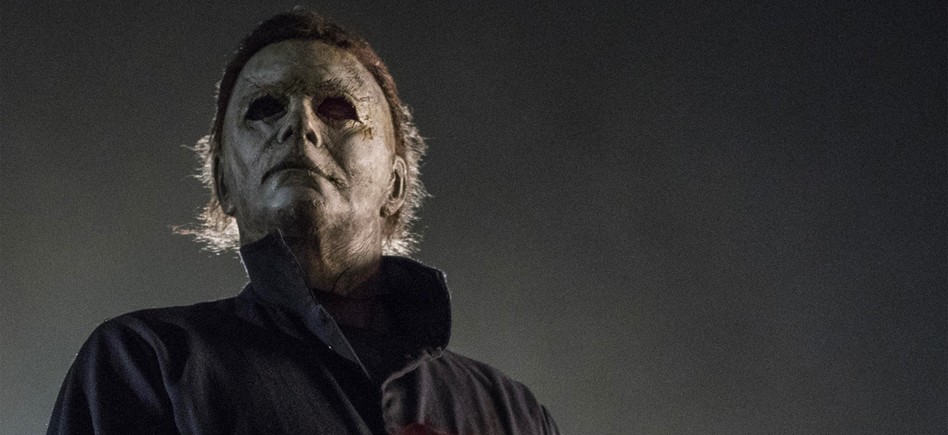 Notice what this means — if both streaming platforms have been growing their number of subscriptions, in March, HBO Max probably had less than 47M subs, while now, even before Halloween Kills' release, Peacock probably had more than 54M. Yet more people went out to check out the movie in theaters. It must also be said, however, that the COVID situation is now much better than it was back in March, and probably people feel more confident to go out now than they did back then. But that is what this whole thing is about — showing that, if things continue to go well, people will go back to the movies and not stay at home. And hopefully, at some point, this whole model will reverse itself and tell the studios that it is worse for them to have the dual release than it is to have the exclusive theatrical window (which now sits at 45 days vs. the previous 90 days, but that is a whole other discussion for another day).
Let's compare this result to the 2018 chart. Exactly three years ago, Halloween (2018) was released, and grossed an outstanding $76M on opening weekend. Both A Star is Born and Venom were on their third weeks of release, and came in second and third place with $19M and $18M, respectively. As we'll discuss, the second Venom movie also came in third place this weekend, and made slightly less than its predecessor did back in 2018. The other record set by Halloween Kills is the biggest opening number for a horror movie since the pandemic struck, surpassing A Quiet Place Part II's $47.5M.
Next, in second place, we have James Bond's latest adventure No Time to Die, which grossed a disappointing $55.2M opening weekend. This week, it dropped 56%, which was probably a disappointment for the studio, making just $24.3M. However, its worldwide number continues to grow and has almost surpassed the $450M barrier. This number doesn't even include China, a market in which the movie will open in two weeks. For comparison, it has already made more money than Shang-Chi and the Legend of the Ten Rings worldwide, which also didn't debut in China.
To put these numbers into the James Bond franchise, No Time to Die's worldwide gross, to this day, already surpasses every non-Daniel Craig Bond movie. It is at fifth place right now, less than $150M away from both Quantum of Solace and Casino Royale. At this pace, it is very possible it will become the second non-Chinese movie to cross the $700M mark since the pandemic began. The 56% drop comes within the range of what the previous Craig entries did — Quantum of Solace dropped 60% from week 1 to week 2, while Skyfall dropped 53% and Spectre, 52%. Casino Royale was the odd one, dropping only 25%, though its opening number was even below No Time to Die's.
In the third place, we have Venom: Let There Be Carnage, which is performing pretty much the same way the first movie did (you can have a visual queue here). It dropped 48% from week 2 to week 3, while the first one dropped 48.9% in that moment of its run. In the U.S., the sequel now sits at $168M, while, at this point, Venom had grossed $176.5M in that country. However, this week, Let There Be Carnage also grossed $62.3M from 44 foreign countries, setting its worldwide number at $283.68M.
The first Venom movie crossed the $850M mark in the worldwide box office, but it did that with the help of China, where the movie made almost $270M back in 2018. At this point, China has not set a release date for the Venom sequel, so it is very possible it will not come anywhere near 2018's tally despite the fact that its performance in the U.S. is pretty much the same. We should consider that only 25% of the original movie's box office was made in the States. Right now, that number is 60% for the sequel.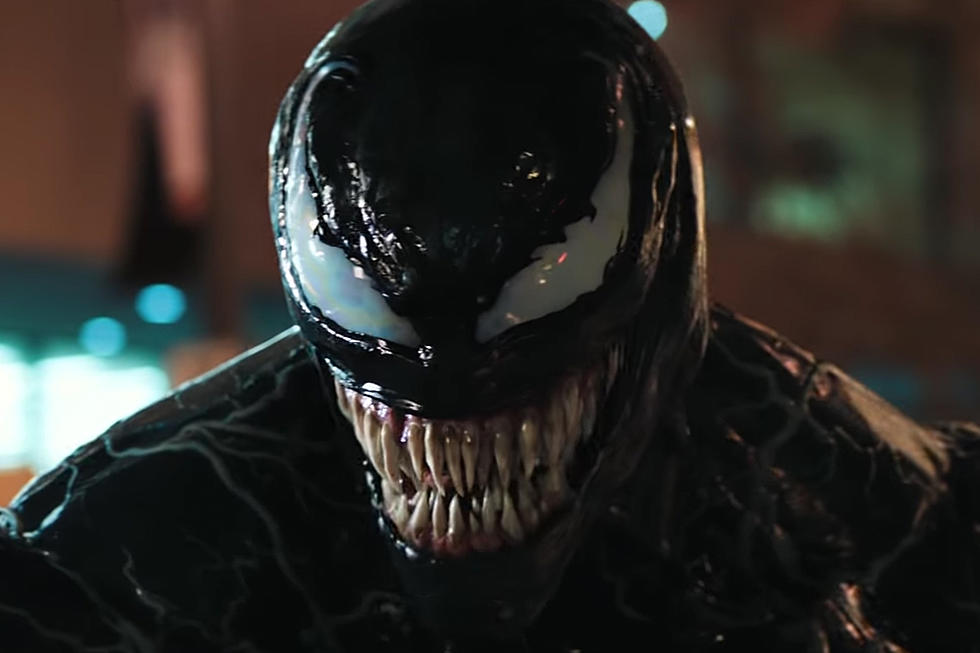 Next, The Addams Family 2 dropped 29% from last week, making $7M this week, and piling up $58.5M worldwide. This will come nowhere near the $200M that The Addams Family made back in 2019. Neither movie was well received by critics, but the underperformance of the sequel is actually surprising, given the fact that, in the first half of the year, kid-targeted movies were the only ones keeping the box office alive. That has now reversed, and it seems like adults are taking the baton.
Lastly, rounding up the top 5, we have The Last Duel, yet another adult drama that vastly underperforms, much like The Many Saints of Newark did when it opened a couple of weeks ago. Its 86% critic rating on Rotten Tomatoes was not enough to keep the boat afloat, and the small amount of marketing these past few weeks probably didn't help either. This is probably a movie that would have benefited from a late 2020 release — its awards momentum is lost, Ben Affleck and Matt Damon are barely seen in public promoting the movie, and its box office gross is next to zero, as the movie pulled in only $4.82M. It still hasn't opened in many international markets, but it is highly unlikely those will save the movie's box office. Its worldwide gross sits at $9M right now, less than 10% of its production budget, according to Variety.
One last comment. Shang-Chi took the #6 spot, with $3.54M, which means it will probably surpass The Last Duel in next week's chart. It has already made $414M worldwide, and it is unlikely it will reach $450M. That means the movie will become the fourth smaller worldwide number in the entire MCU, behind 2011's Thor ($449M), despite its great critic rating and audience reception. Behind it, we'll have Black Widow with $377M (though that movie is highly profitable due to the Disney Plus dual release), Captain America: The First Avenger ($370M), and The Incredible Hulk ($265M).
It might be relevant here to point out that the first opening weekend projection numbers for Chloé Zhao's Eternals came in this weekend from Box Office Pro, and they project the movie will make $82-$102M when it opens on November 5. That same publication is also projecting that Dune will open to $42-$52M next week when it opens in the States.
Stay tuned for more on that next Monday!
Miguel Fernández is a Spanish student that has movies as his second passion in life. His favorite movie of all time is The Lord of the Rings, but he is also a huge Star Wars fan. However, fantasy movies are not his only cup of tea, as authors like Scorsese, Fincher, Kubrick or Hitchcock have been an obsession for him since he started to understand the language of filmmaking. He is that guy who will watch a black and white movie, just because it is in black and white.