'Hawkeye' to Debut Two Episodes on November 24, Releases New Spot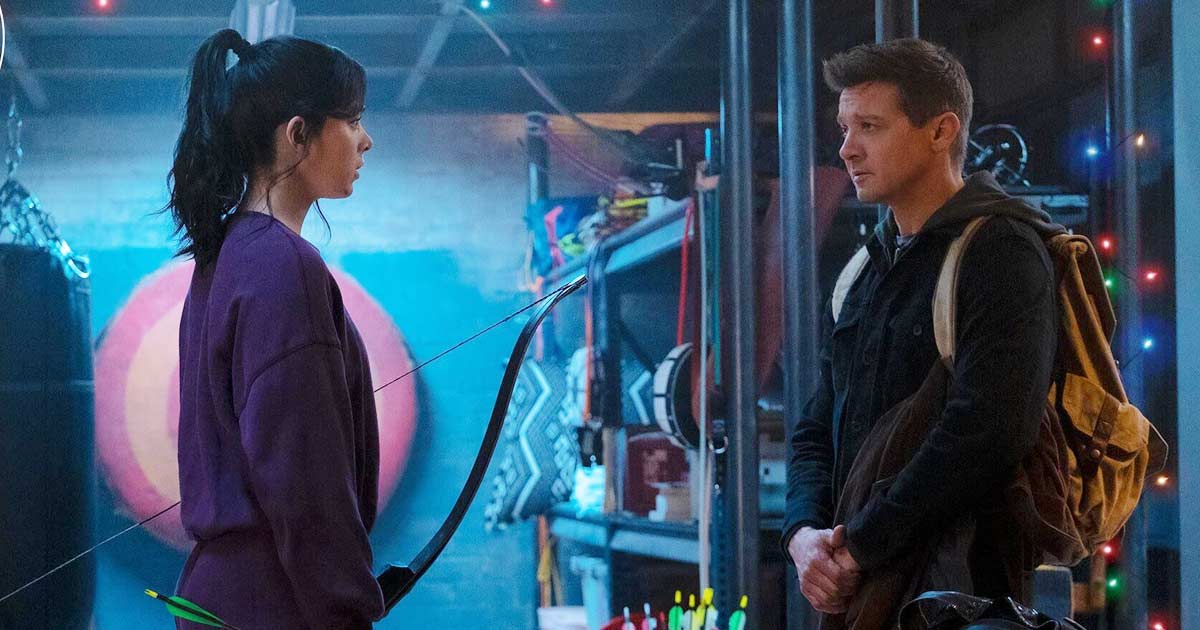 Hawkeye will be the last Disney Plus series of 2021 coming from Marvel Studios.
After releasing the official trailer last month, they have now released a new spot that mostly includes highlights from the trailer, but has one important announcement: the series will follow in the footsteps of WandaVision and celebrate its streaming debut with two episodes on the first day. After that, it will release a new episode every Wednesday, ending on December 22 with the sixth and last. This is a move probably made to avoid interference with the new Star Wars series, The Book of Boba Fett, which comes out on December 29.
Here's the new preview:
Hawkeye is set after the events of Avengers: Endgame, in which the former Avenger spent much of the five years between Thanos' victory and the restoration of half the universe declaring a one-man war on the organized crime rings of the world as the vigilante Ronin. Eventually being contacted by the Avengers for one last job, Hawkeye chose to redeem himself by taking part in a desperate an operation to save the universe, which came at the cost of his dear ally Natasha Romanoff, the Black Widow. While Barton would like to retire in peace following his part in saving half the universe (while facing significant hearing loss), he's created a number of enemies, including the new Black Widow Yelena Belova (Florence Pugh)… and even inspired a few allies, such as Kate Bishop, who uses his alias. Drawn back into the action one last time, Barton has to mentor Bishop as the new Hawkeye as the two deal with an onslaught of dangers from multiple sides.
The series will also star the lines of Alaqua Cox as Maya Lopez, AKA Echo, Vera Farmiga as Kate's mother Eleanor Bishop, Tony Dalton as Jack Duquesne, AKA Swordsman, Zahn McClarnon as Echo's father William Lopez, Ben Sakamoto, Ava Russo, and Cade Woodward as Hawkeye's kids, Fra Fee as Kazi, and Jolt as Lucky the Pizza Dog. Cox is also expected to lead Echo, a Disney Plus spin-off involving her eponymous character and potentially others associated with a certain blind vigilante and a certain crime lord in a very high place. Brian d'Arcy James is in the series in an unknown role, and Linda Cardellini is expected to be involved as Laura Barton, Hawkeye's wife.
Hawkeye will begin airing on Disney Plus on November 24, 2021.
Miguel Fernández is a Spanish student that has movies as his second passion in life. His favorite movie of all time is The Lord of the Rings, but he is also a huge Star Wars fan. However, fantasy movies are not his only cup of tea, as authors like Scorsese, Fincher, Kubrick or Hitchcock have been an obsession for him since he started to understand the language of filmmaking. He is that guy who will watch a black and white movie, just because it is in black and white.