Netflix Announces 'Voir', a Documentary Series From David Fincher That Will Celebrate Cinema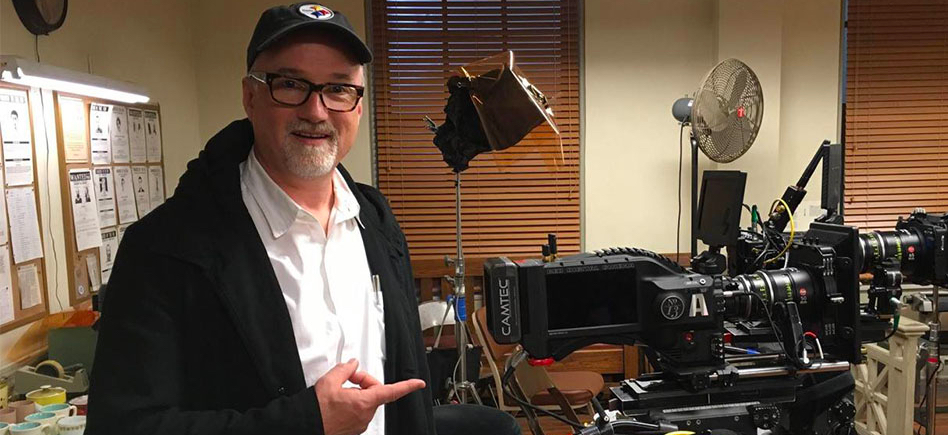 After a cryptic teaser yesterday, Netflix revealed today a new documentary series titled Voir, from executive producer David Fincher.
The series has no release dat on the streamer as of yet, but Netflix has said it will premiere during AFI Fest, which takes place on November 10-14. Here's the announcement:
From executive producer David Fincher…

VOIR, a new documentary series of visual essays celebrating cinema, from the mind of one of film's modern masters.

Premiering at AFI Fest and coming soon to Netflix. pic.twitter.com/gqHqlvbxZF

— NetflixFilm (@NetflixFilm) October 13, 2021
Writer Drew McWeeny is on board for the project, and he wrote on a post:
VOIR is, simply put, the thing I have been working on for the last few years and the project I am most excited about right now. It is a streaming series for Netflix that is hopefully not like any other show about movies that you've seen.

This image was from the set when I was shooting part of my segment at the Orpheum Theater in downtown LA. That teaser trailer really only gives you a hint of the tone of what we're doing, but I can tell you that this is a series of stand-alone video essays about movies. We're not trying to sell you anything, and we're not interviewing anyone about what Marvel movies they're doing. We're each tackling a totally different idea, something that intrigues us or upsets us or that has to do with our connection to the movies. Each one runs between 10 and 30 minutes, and they were produced with the full support and involvement of Fincher and David Prior, who you may know as the director of 'The Empty Man.'
The post goes on and on about the collaboration process with David Fincher and David Prior, so we'd encourage the interested readers to check it out. Here's the image he's talking about:
Miguel Fernández is a Spanish student that has movies as his second passion in life. His favorite movie of all time is The Lord of the Rings, but he is also a huge Star Wars fan. However, fantasy movies are not his only cup of tea, as authors like Scorsese, Fincher, Kubrick or Hitchcock have been an obsession for him since he started to understand the language of filmmaking. He is that guy who will watch a black and white movie, just because it is in black and white.