'No Time To Die' Spoiler Review: An Emotional Swansong that Crawls to the Finish Line
Daniel Craig exits the Bond franchise after 15 years as 007 with No Time To Die, and there's a lot to unpack.
Well, technically, he was done with the franchise by 2019, but endless delays have taken us to October 2021. Was his last installment as the most famous British spy ever worth the wait? I'm inclined to say… yes, but this last ride is far from perfect.
First of all, I'd like to applaud Cary Joji Fukunaga's work as the director here; No Time To Die is visually pleasing, classy but punchy, and relentless for a film that runs for 163 minutes (credits included). The action is really clean too, with chases and shootouts that often feel as dynamic as the ones found in the latest Mission: Impossible entries. He had to jump in after Danny Boyle dropped out, and oversaw a reconstruction of the 25th Bond film, with 007 veterans Neal Purvis and Robert Wade returning to pen the script, later joined by acclaimed Fleabag creator Phoebe Waller-Bridge and Fukunaga himself. It took everyone a while to crack a script that resonated with Barbara Broccoli and Craig — the latter also had some control over the films at this point. More on the writing, which has its ups and downs, later.
Cinematographer Linus Sandgren (La La Land, First Man) adapted nicely to Fukunaga's style as well, delivering a Bond entry that can feel both cold and warm, and look classic yet modern when it needs to stick closer to Mission: Impossible and the Bourne franchise. If we look back at Sam Mendes' Skyfall and Spectre, where the director worked with Roger Deakins and Hoyte Van Hoytema (Christopher Nolan's current go-to DP), there's a striking difference between the midsection of this Bond saga and No Time To Die. I'm a huge fan of how gorgeous Skyfall looks, but Spectre's cinematography always seemed a bit too cold and dire to me — it fit the film's tone most of the time, but I guess I like spy films to have a bit of fun with the visuals of its locales. No Time to Die is easily the most colorful of Craig's lot, normally making the most of each setting (and there's a lot of them). It's simply fun to look at.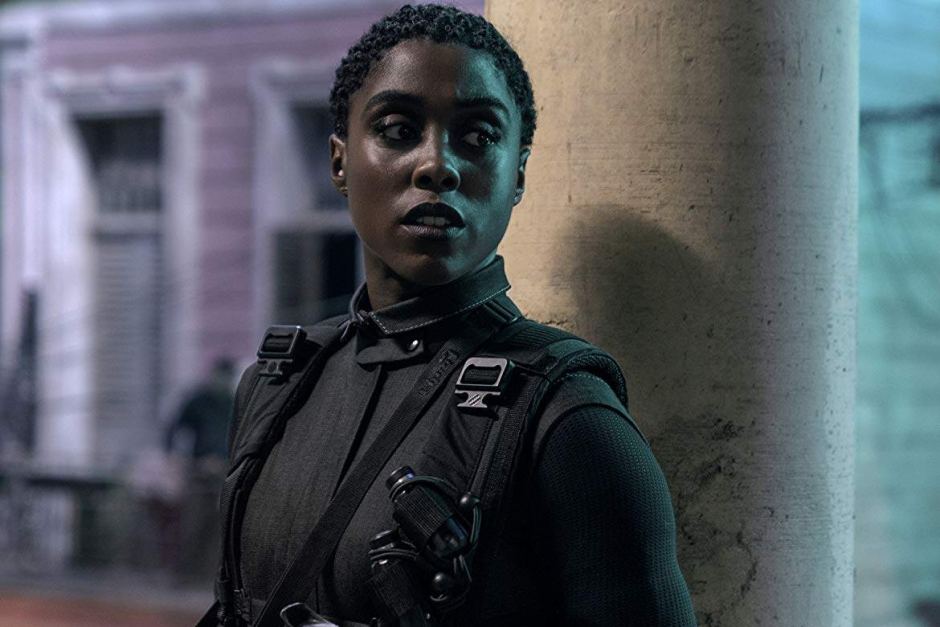 Hans Zimmer takes over from Thomas Newman, delivering a rousing original score that doesn't try to rework how a 007 film should sound, but nevertheless doubles down on his signature weighty percussion and strong action pieces — the score shines brighter during the film's final stretch, with a finale that sounds both grand and intimate, much like the film itself and Billie Eilish's opening song. On the sound effects/design side of things, it's remarkable how noisier (and not in a bad way) this entry feels when compared to earlier installments. Of course, the fact it's really action-packed has something to do with that, but Fukunaga explained it better here.
A key element in the film's marketing has been Lashana Lynch's Nomi, the new 007. Some outlets, along with the most conservative sectors of a very conservative franchise, tried to spin things and call her a replacement of Bond going forward, which makes no sense given this is the last entry of this Bond continuity. Even with MGM and Bond himself now being part of Amazon's massive collection of properties, the intent moving forward is to reboot the character again and keep the wheel turning as it always has. Certainly, Nomi replaces Bond as 007 in the film (at least temporarily), but she's her own character, someone who'll be there long after Bond is gone. Think of the Robin reveal at the end of The Dark Knight Rises, only the film establishes that from the get-go. I found the chemistry between her and Craig to be compelling, especially early on, and it's refreshing to see Bond merely "stay friends" with a woman as competent as him — Waller-Bridge's rewrites were most likely at work around these parts.
The emotional core of No Time To Die may be its biggest strength and how it'll be remembered once a new face has taken over the James Bond role. Full disclosure first: I didn't fully buy James and Madeleine's relationship in Spectre — I kind of get why they'd run away together (both are broken and haunted by the past), but it always felt like a forced retirement just in case Craig was on his way out. Mind you, I was satisfied by the ending he got in 2015, but of course things couldn't finish on a "happily ever after" note. Here, the script focuses on developing and twisting their doomed-to-fail relationship, and it really clicks together, driving the film forward even when the plot fails to chart a clear course.
No Time To Die kicks off shortly (unless I missed something) after Blofeld is put in prison, and smartly zeroes in on the impossibility of a normal, working relationship between the daughter of an ex-Spectre and a spy who basically ran away without closing many doors. Spectre itself, as a massive organization, doesn't go poof just because its head is behind bars, and I wish the whole story had focused on that — No Time To Die is the perfect sequel and epilogue to Spectre, retroactively making the 2015 film better, but it later turns into yet another "the past is back to get you" mess of questionable motivations and shoddy plotting.
The opening is strong, and it was smart to create a villain out of Madeleine's brief "I killed a man when I was little" story from Spectre, but I also wish they had moved forward with him instead of backwards. Rami Malek's Lyutsifer Safin can be creepy and feel like a throwback to the Moore era, but he's ultimately wasted as a ghost which achieves his goal of wiping out Spectre by the film's midpoint and is then left with nothing reasonable to do — he takes Madeleine and her daughter (also Bond's) away from James because he wants to hurt Miss Swann like her father hurt his family I guess, yet he promptly lets the child go when things go south in the third act, so he was simply fooling around because reasons?
He also makes things incredibly personal with Bond during the film's final strides for no apparent reason either. 007 is there to stop the new big villain who has a very terrible weapon, okay, so of course they're on a collision course, but Lyutsifer then risks (and loses) his life by going back into his base, where Bond is aimlessly running around, just to doom him and his relationship with Madeleine with the programmable bio-weapon. I get why he did that, as he still wants to torment Madeleine for whatever reason, but, as shown before, there are better, cleaner ways of using the weapon. I'm guessing the villain had gone completely mad at that point and just wanted to go out in a dramatic way. Still, the back-and-forth of leaving, then going back, and random roaming around the base got tiresome and represented poor plotting that bended the characters' impulses in order to hit bullet points in the producers' list of "thing we've got to do before Bond dies."
And here's the thing: No Time To Die does end on a high note. Bond goes out in the middle of a world-saving mission, which feels realistic for the character (come on, he couldn't die of old age) and comes off as a surprise nonetheless; I fully expected Craig's Bond to perish and deliver full, proper closure in an age of sagas and franchises which reject definite endings, but I'm glad to see the filmmakers also understood that James simply couldn't escape his past, live a normal life, and then die in bed. Madeleine and James certainly tried, and created a beautiful daughter during that time. The film's final scenes are oddly rushed for such a lumbering story, but they hit the right spot and speak to longtime fans: this is the full story of James Bond, you're getting an ending, and we can move on. If you're not a diehard and only cared about the Craig iteration of the character, it's hard not to love No Time To Die, as it's by and large the final act the character deserved.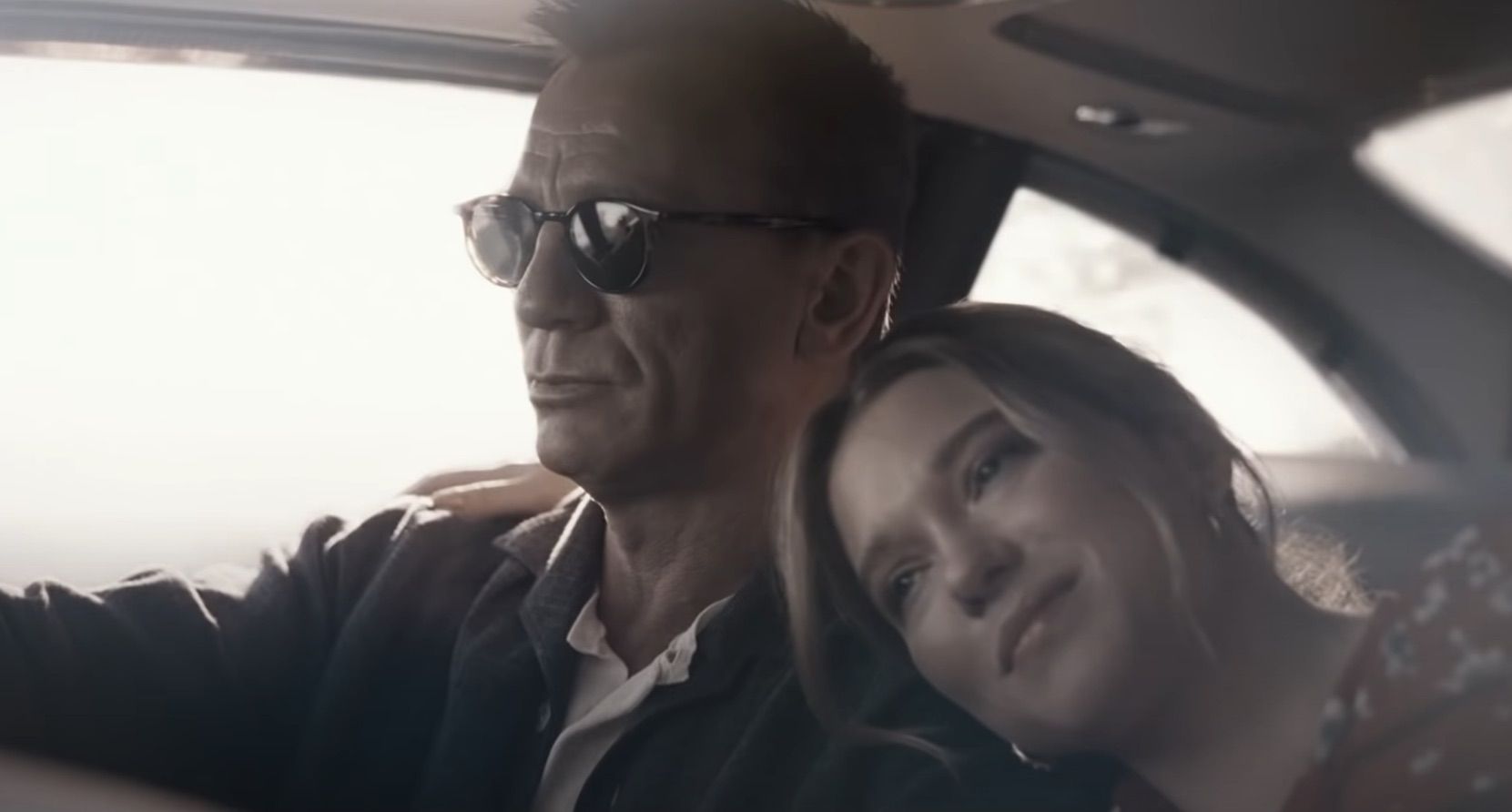 I certainly liked the film as Bond's swansong, but I cannot help but feel it was largely muddled by a plot which wasn't nearly as engrossing as the stuff happening between the characters; it all works nicely until Blofeld dies (minus making a woman he kidnapped his psychiatrist), then Lyutsifer's undercooked nonsense takes over and pushes Bond and Madeleine into a "by the numbers" third act which is neither inventive nor as exciting as what comes before it. Not even the villain's lair is interesting or old-school enough (that's what the film is going for at that point), and the action limits itself to neverending hallways and walking up gray stairs murdering random goons "John Wick style." We know these films can be much better, and it's sad to see an otherwise stimulating action drama sacrifice much of its well-earned identity just because a world-threatening villain was needed. Lyutsifer and his motivations become blurred, the plot loses steam, and the emotional stakes take a seat until Bond is sentenced to social distancing (unintentionally funny due to the current circumstances) and death. They stuck the landing though.
Making the film completely revolve around James, Madeleine, and Lyutsifer's actions also pushes the secondary characters to the side — Ralph Fiennes, Ben Whishaw, Naomie Harris, and Rory Kinnear all become little more than footnotes of a messier-than-ever MI6, mostly sitting around in dimly lit rooms rather than pushing the action forward, unlike in Skyfall and Spectre. Christoph Waltz gets to have a bit of extra fun as Blofeld, but it's not his show anymore, and that's fine. Jeffrey Wright's Felix Leiter, Billy Magnussen's Logan Ash, and Ana de Armas' already fan-favorite Paloma are all good fun and take the spotlight in the film's most entertaining sections. Maybe we could've gotten more of them and less of the masked man who doesn't have a whole lot to do.
All in all, No Time To Die totally hits the right notes and delivers on its promise of giving Craig a memorable farewell, but I doubt audiences will care much about what's actually going on or why some characters do the things they do. The character work, acting, vigorous action, and audiovisual presentation are all great enough to lift an overwritten script which obviously comes from a kitchen with too many cooks. It reminded me of The Dark Knight Rises and The Rise of Skywalker in many ways, but ultimately left me thinking about how much I enjoyed this Bond's arc despite his saga's ups and downs. He's been shown to us more vulnerable and human than ever, and it's been one hell of a story in that regard. I think that's what we'll remember a few years down the line.
Francisco J. Ruiz is that guy who has watched Jurassic Park a thousand times and loves Star Wars. His hunger for movies is only matched by his love for video games. He graduated in English Studies from the University of Malaga, in Spain. As he keeps writing about what he enjoys (and doesn't) for websites all over, he's continuing his studies.