'House of the Dragon' and 'Peacemaker' Teasers Debut at HBO Max Europe Launch Event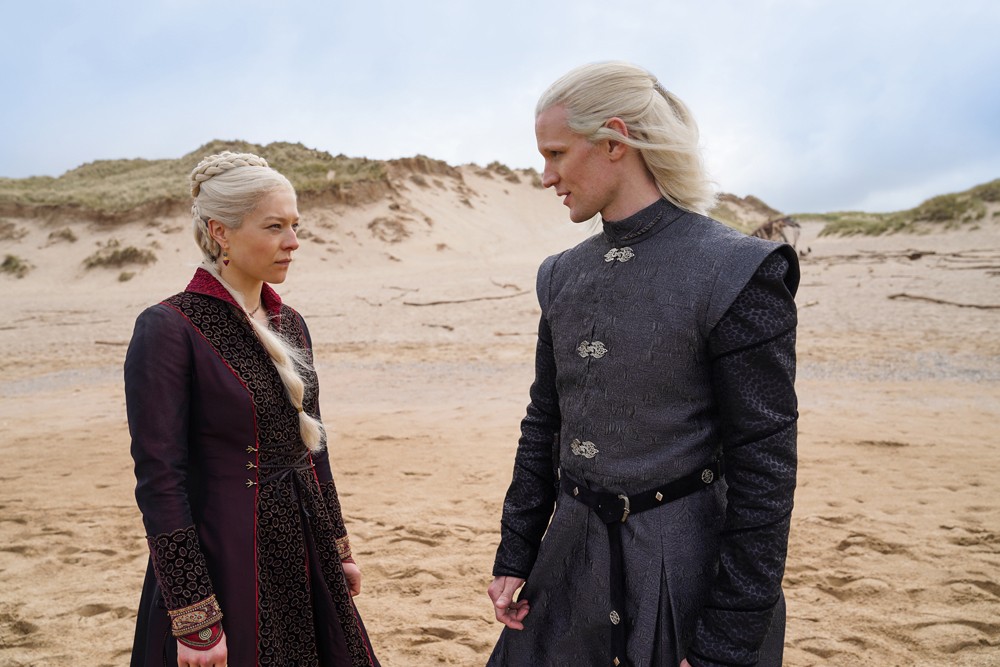 HBO Max is launching in Europe later this month, and to promote it, the streamer has dropped a teaser trailer for House of the Dragon, as well as clips from Peacemaker and Succession Season 3.
First things first… footage! Three of the most anticipated shows coming to HBO Max in the next few months were promoted today during an online event. First, we now have official footage from the Game of Thrones spin-off House of the Dragon, which is coming to HBO Max next year — a more specific date is yet to be announced, but most Game of Thrones seasons dropped during the spring. Here is the teaser trailer:
Earlier than that, we have Peacemaker, the spin-off show from James Gunn's The Suicide Squad, starring John Cena as the title character. This is also the first extended footage we see from the show, which is coming out on January 15, 2022. On that day, three episodes are debuting. Here it is:
In addition to that, Sarah Jessica Parker announced that the Sex And The City spin-off show And Just Like That… will premiere in December on the platform:
And last but not least, HBO Max dropped a new clip from the third season of the Jesse Armstrong show Succession, which is coming out on October 17. The first reviews came out yesterday, and they already show that the one-year hiatus did not affect the quality of the show in the least. Here is the new clip, which shows the aftermath of that jaw-dropping season finale:
HBO Max arrives in Europe with tons of content planned to be released either this year or in the near future. The same-day release strategy that Warner Bros. is pulling in the U.S. will not be available in the rest of the world, but the company announced today that Warner Bros. movies will have 45-day theatrical windows before they are available to HBO Max subscribers. That strategy will start this year in the Nordics, and will continue next year in Spain, Portugal, Netherlands, Greece, Iceland, and Central and Eastern Europe (via Variety).
The company also announced today the upgraded platform will keep its regular HBO pricing in those new territories. There's a lot more information over at HBOMax.com.
Miguel Fernández is a Spanish student that has movies as his second passion in life. His favorite movie of all time is The Lord of the Rings, but he is also a huge Star Wars fan. However, fantasy movies are not his only cup of tea, as authors like Scorsese, Fincher, Kubrick or Hitchcock have been an obsession for him since he started to understand the language of filmmaking. He is that guy who will watch a black and white movie, just because it is in black and white.