Final James Bond Trailer Shows It Is Finally Time for Bond to Die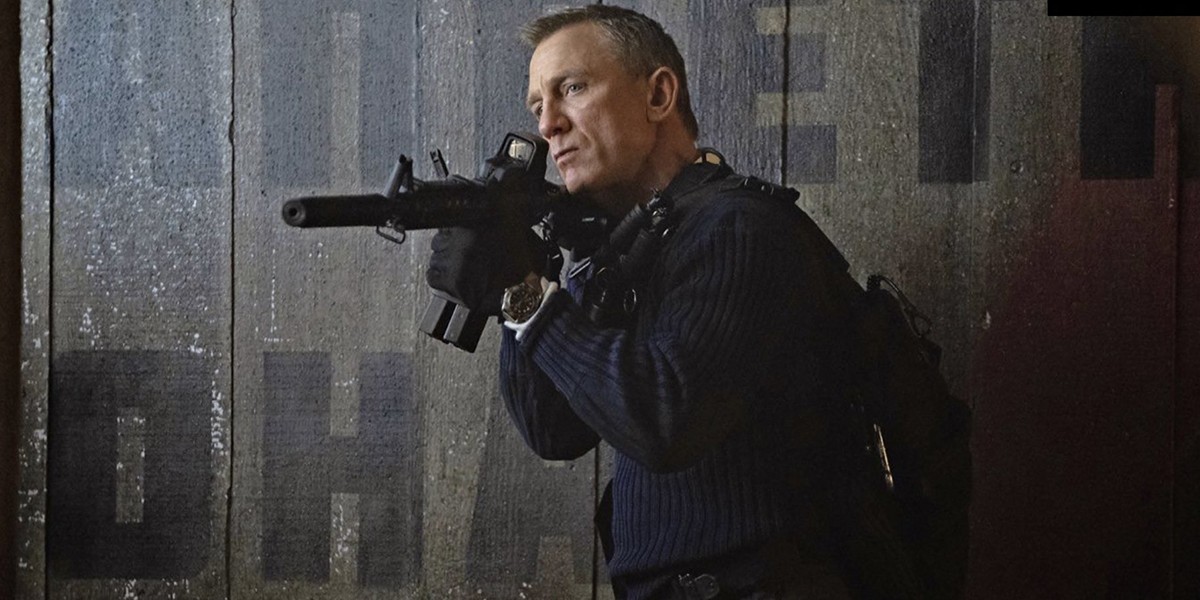 With theatres reopening again, the people behind the film finally have the confidence to release the final trailer for No Time to Die, Daniel Craig's final turn as James Bond.
The trailer does a good job of teasing all the action and intrigue from the upcoming film, with plenty of car chases and shootouts, along with snippets of dialogue teasing yet more secrets ready to pounce on Bond whether he wants to learn them or not.
We get more dialogue with Christoph Waltz's Ernst Stavro Blofeld as he taunts James about said secrets, followed by a cut to a teary-eyed Léa Seydoux talking about more skeletons in her closet. As the trailer cuts from her straight to Rami Malek's villain Lyutsifer Safin, it gives the impression that the two of them are connected.
We also get more looks at Lashana Lynch's 00 Agent, and another peek at Ana de Armas' character, who's simply named Paloma. We also see Ralph Fiennes reprise his role as M, Ben Whishaw as Q, and Jeffrey Wright returning as Felix Leiter from Casino Royale and Quantum of Solace.
The synopsis on the final trailer says:
In No Time To Die, Bond has left active service and is enjoying a tranquil life in Jamaica. His peace is short-lived when his old friend Felix Leiter from the CIA turns up asking for help. The mission to rescue a kidnapped scientist turns out to be far more treacherous than expected, leading Bond onto the trail of a mysterious villain armed with dangerous new technology.
No Time to Die was originally supposed to release back in November 2019, but was then delayed to February 2020, and then April 2020, as the global pandemic set in. It then received a new date of November 2020, but that got pushed to January 2021 before quickly getting postponed once more. Eventually, a final release date was confirmed to be later in 2021, but this date varies across different territories.
Now, No Time to Die will release on September 30 in the United Kingdom. It was originally intended to release that same day in Australia too, but has since been postponed to November 11 in response to the country's national lockdowns. It will arrive in the United States on October 8, alongside Canada, India, and Iceland.
However, some countries will get the film even earlier than the UK, as it arrives in theatres in Belgium, Monaco, South Korea, and Switzerland on September 29 — Switzerland technically gets it a day earlier, as it will debut at the Zurich Film Festival on the 28th. No Time to Die will debut in most countries on September 30, but others are getting it a day later on the 1st of October, while France doesn't get to see it until October 6. A host of South American countries get to watch it starting October 7, along with a handful of countries in Europe and Asia.
In spite of all this, the important thing to note is that, after two years of pandemic-induced delays, No Time to Die is finally arriving in theatres this fall, whether it's in September, October, or even November. Let's hope it's worth the wait.