'The Expendables 4' Finally Locked and Loaded, Jason Statham to Lead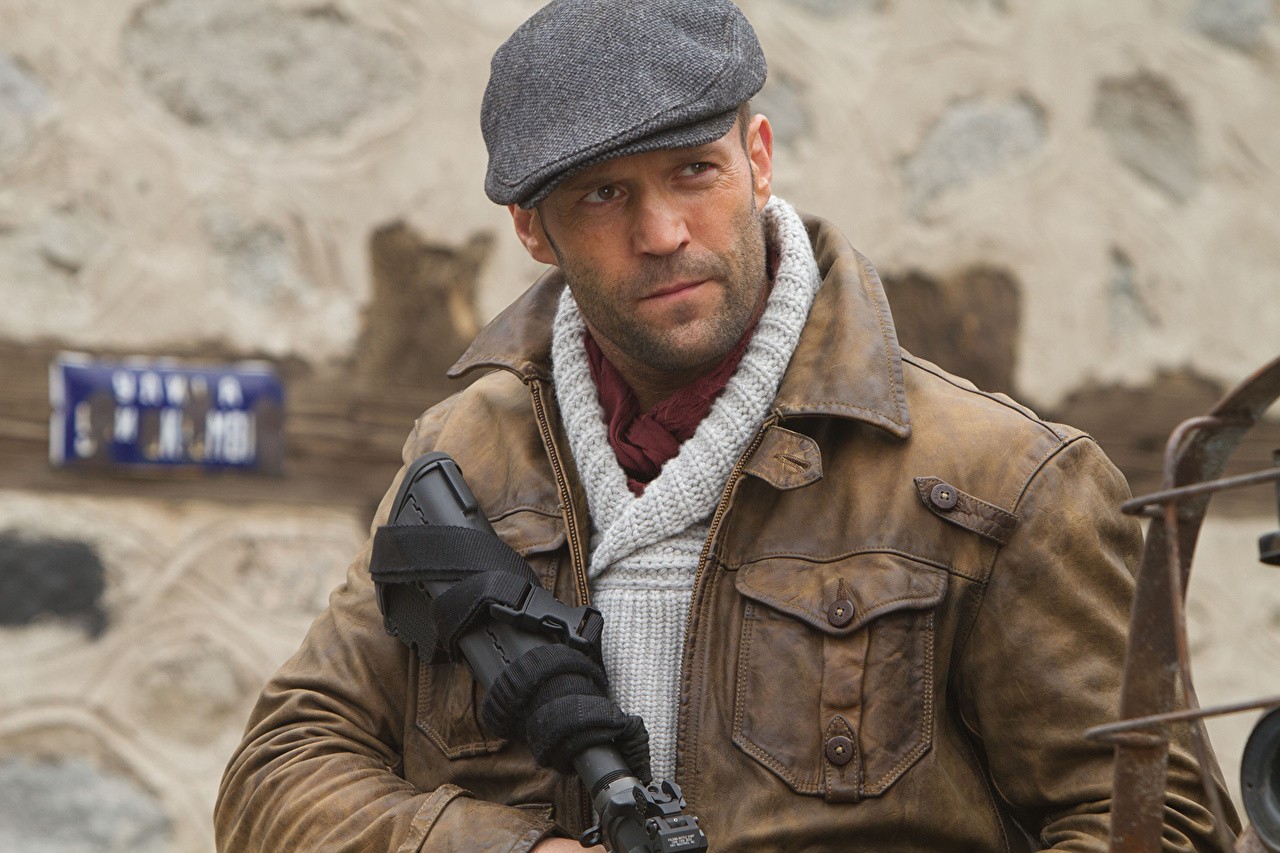 The Expendables aren't done with the box office yet.
2014's The Expendables 3 appeared to mark the end of a saga that was created to pay homage to old-school, balls-to-the-wall action films. Despite its massive ensemble, full of old and new faces, the third entry lacked the punch that made the two previous iterations a commercial success. Furthermore, the violence was greatly watered down with a PG-13 rating that, ironically, was chased in order to broaden the mainstream appeal of the franchise. After the threequel fumbled for a while and then floated dead in the water, most of the stars who headlined the films moved on to greener pastures. That didn't kill talk of spinoffs and whatnot, as Millennium Films and Lionsgate don't like to let go of potential money-makers.
It now seems like they might be ready to go rated-R again with an extensively revised script, as The Hollywood Reporter has revealed a fourth installment is locked and ready to start shooting as soon as this October. Jason Statham, Dolph Lundgren, Randy Couture, and Sylvester Stallone, who have appeared in the three previous films, are set to reprise their roles — nothing is known at this point about Terry Crews, Arnold Schwarzenegger, and other members of the band of mercenaries. Getting the whole gang together would be extremely hard at this point.
In this occasion, Statham will be taking point as the protagonist, probably because Stallone is too tired by now to carry most of the film's dramatic weight on his shoulders. Joining the veterans will be actor-singer Curtis "50 Cent" Jackson, the prolific Megan Fox (who is said to be the female lead), and martial arts master Tony Jaa. Now those are some unexpected but exciting names!
Spenser Cohen (Extinction, Moonfall) wrote the script with revisions by Max Adams (Precious Cargo) and John Joseph Connolly. Statham is also producing along with Kevin King Templeton, as well as Millennium's Les Weldon, Yariv Lerner, Jeffrey Greenstein, and Jonathan Yunger. Executive producing for Millennium are Avi Lerner, Boaz Davidson, and Trevor Short, plus Christa Campbell and Lati Grobman on behalf of Campbell Grobman Films. Co-producing is Abby Mills. Eda Kowan and Jonah Leach are overseeing the film for Lionsgate.
Francisco J. Ruiz is that guy who has watched Jurassic Park a thousand times and loves Star Wars. His hunger for movies is only matched by his love for video games. He graduated in English Studies from the University of Malaga, in Spain. As he keeps writing about what he enjoys (and doesn't) for websites all over, he's continuing his studies.