Scarlett Johansson and Chris Evans Team Up for Adventure Movie 'Ghosted' for Apple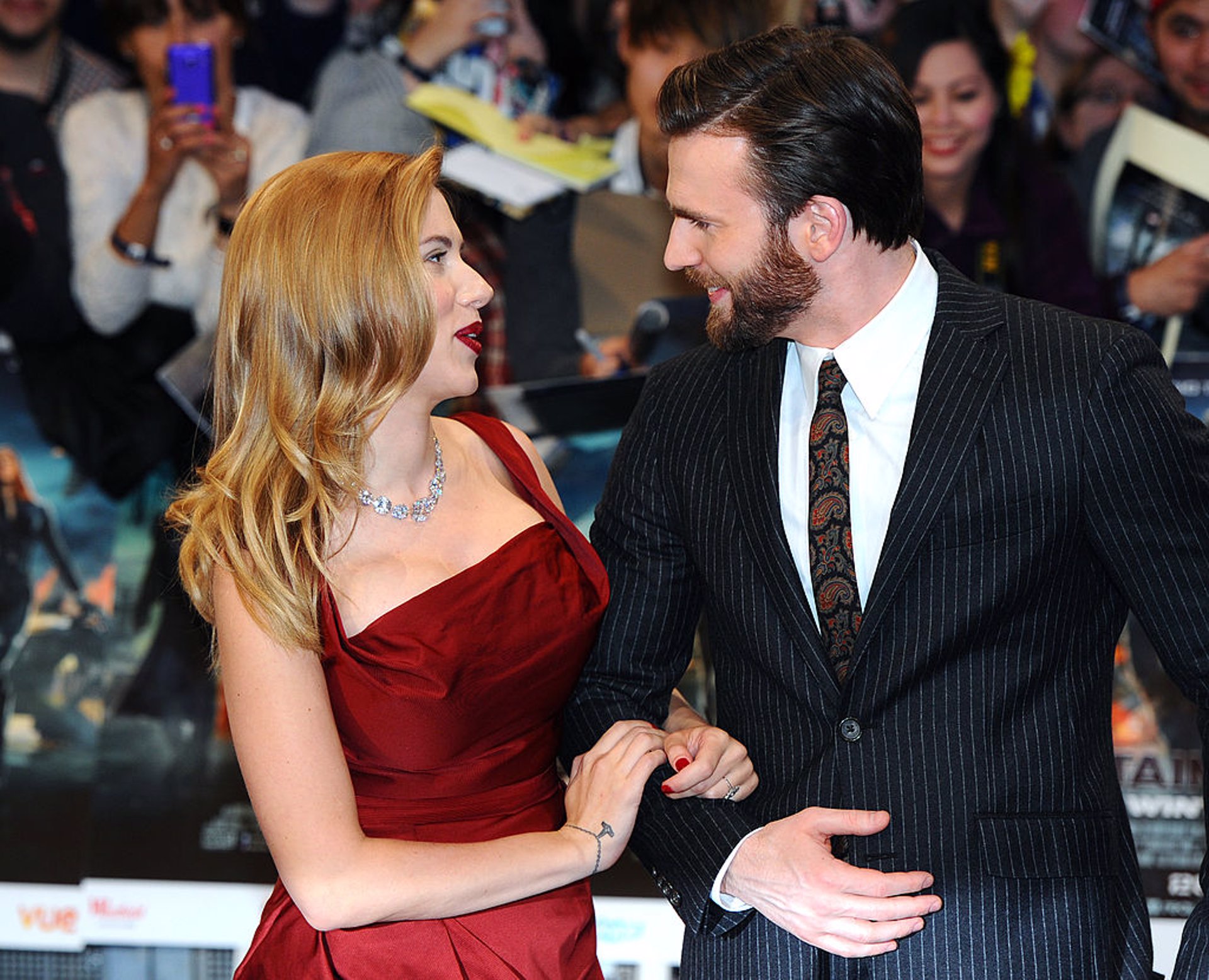 It looks like we are getting a new team-up between Chris Evans and Scarlett Johansson in Dexter Fletcher's new movie, Ghosted.
According to The Hollywood Reporter, Fletcher (Rocketman) is planning a movie described as a modern take on Romancig the Stone, the 1984 adventure movie from Robert Zemeckis, starring Michael Douglas and Kathleen Turner. Rhett Reese and Paul Wernick, the scribes behind Deadpool, are writing and producing the project.
Apple TV+ will produce and distribute the film as part of their strategy to expand operations and attract top talent. The company is currently in post-production of two high-profile projects: Emancipation, the slave drama directed by Antoine Fuqua and starring Will Smith, and Killers of the Flower Moon, the Martin Scorsese period piece that made many headlines last year due to its extraordinary price tag.
Scarlett Johansson is currently in the middle of a lawsuit with Disney over her pay for Black Widow. That argument will be resolved behind closed doors after Disney asked for arbitration last week. Meanwhile, besides closing this current deal, she also signed on to star in Wes Anderson's new film, currently shooting in Spain.
Chris Evans recently wrapped his new team-up with the Russo Brothers, an action-adventure movie for Netflix titled The Gray Man, also starring Ryan Gosling. He's already worked for Apple before, on the miniseries Defending Jacob, which he starred in and executive produced. Evans is also attached to another Disney project, the animated Pixar movie Lightyear, currently in production and out next year, in which he will voice an alternate-universe version of the iconic Buzz Lightyear.
No time window has been announced for the project, neither for shooting nor releasing it.
Miguel Fernández is a Spanish student that has movies as his second passion in life. His favorite movie of all time is The Lord of the Rings, but he is also a huge Star Wars fan. However, fantasy movies are not his only cup of tea, as authors like Scorsese, Fincher, Kubrick or Hitchcock have been an obsession for him since he started to understand the language of filmmaking. He is that guy who will watch a black and white movie, just because it is in black and white.