Second 'Eternals' Trailer Presents New Threats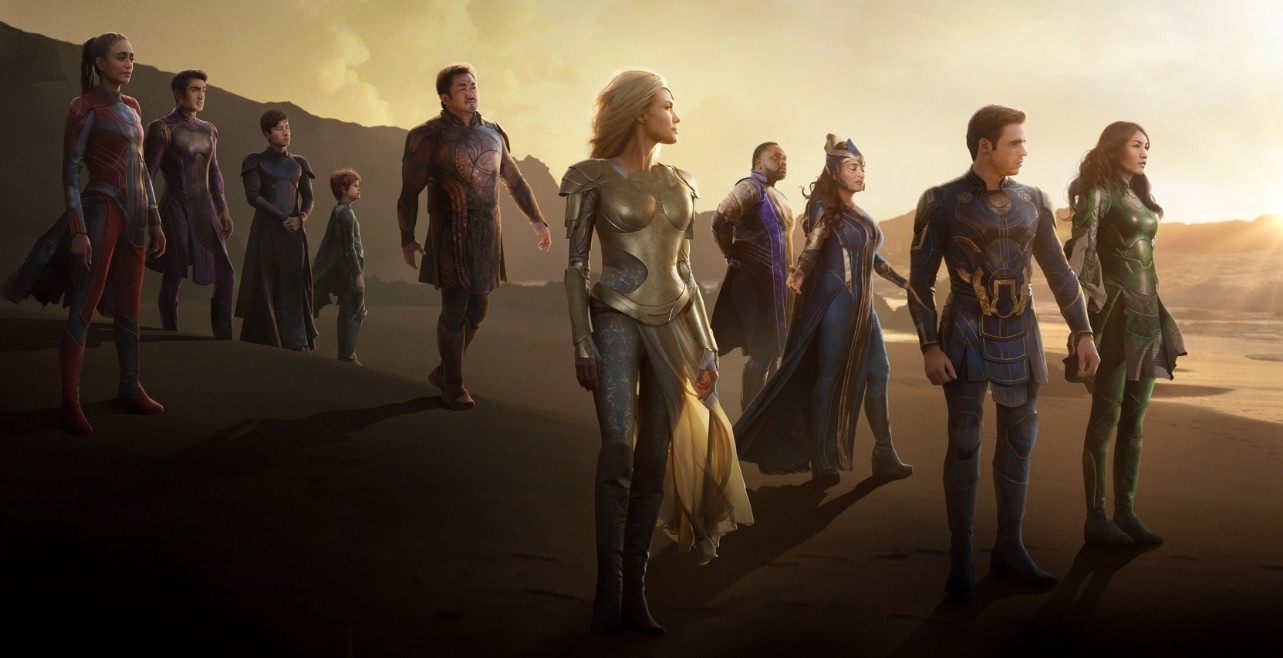 Spider-Man is still nowhere to be found, but the Eternals are almost ready to go.
After a more dramatic and slow-paced first trailer, which released back in May, Chloé Zhao's Eternals is getting more explosive and lore-heavy with its second trailer:
This time around, Marvel is finally answering the question that many fans have asked for months: where were the Eternals during the major Earth-threatening events of the MCU? They didn't even show up during Infinity War and Endgame, and what transpired in those films kind of affected the whole universe in a big way. Apparently, they were instructed by the Celestials never to interfere with threats which weren't related to the Deviants (the Eternals' nemeses). It's a weird mandate, especially when Thanos wiped out half the universe, but I guess we can roll with that. Constantly adding new heroes (often back in time) to an ever-growing universe presents issues such as this one.
The trailer also shows off a fair amount of ass-kicking by the titular characters. Chloé Zhao wasn't lying when she said many of her inspirations for the film were animes such as One Punch Man. Kit Harington's Dane Whitman also gets some lines, but we haven't seen him suited up as Black Knight yet. Additionally, the art direction and production design are looking gorgeous, plus I think the color grading and lighting have been tweaked a bit after many film buffs (including myself) complained about the overly muted look that downplayed some the Kirby-inspired visuals.
A new poster in the vein of the first one also dropped alongside the trailer:
Despite the difficulties the box office (especially in the US) is facing due to a troublesome new wave of COVID-19 infections during the summer, which already caused Venom 2 to delay its release by a few weeks, both Shang-Chi and Eternals are sticking to their planned September 3 and November 5 release dates, respectively. Marvel Studios' next two films will only be available in cinemas.
Francisco J. Ruiz is that guy who has watched Jurassic Park a thousand times and loves Star Wars. His hunger for movies is only matched by his love for video games. He graduated in English Studies from the University of Malaga, in Spain. As he keeps writing about what he enjoys (and doesn't) for websites all over, he's continuing his studies.