First Full Trailer for Marvel Studios' 'What If…?' Opens up the Multiverse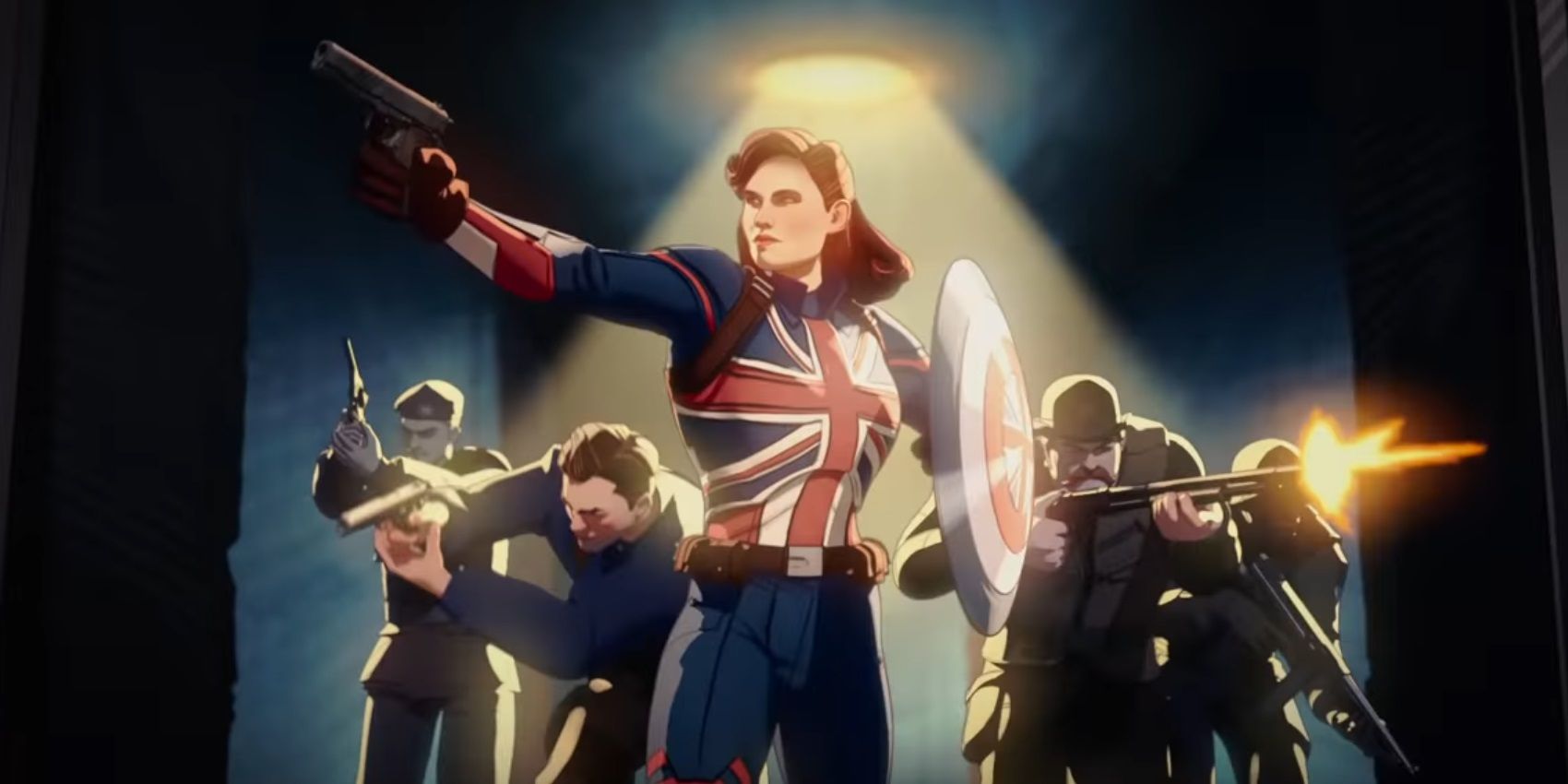 After a long wait, the full trailer for Marvel Studios' animated Disney Plus series What If…? has landed.
This limited (?) series has been one of the studio's most anticipated Phase 4 projects, and last December's teaser trailer made our mouths water; the animation looks gorgeous, and the concept itself is all about endless possibilities, probably leading to a fair amount of creative freedom for the folks behind it. Anyhow, Marvel has been working on this one for a while, and, according to the trailer, the wait will finally end on August 11:
What If…? arrives hot on the heels of Loki, which has helped set up the MCU's take on the multiverse, and will cap off its first season next week. It also precedes Lucasfilm's Star Wars: Visions — another animated series that will hit Disney's streaming platform in September. Additionally, Marvel is dropping Ms. Marvel and Hawkeye before 2021 ends, so this will be a much-needed animated breather between an avalanche of live-action MCU installments that are quickly pushing the universe forward.
The voice cast of What If…? includes countless names from the films, including Hayley Atwell, Dominic Cooper, Chris Hemsworth, Karen Gillan, Chadwick Boseman, Michael Douglas, Tom Hiddleston, and Jeff Goldblum, among others (trust us, it's huge). Everyone's getting to have some extra fun with new spins on their characters, basically. However, this is Jeffrey Wright's first step into the MCU as The Watcher, a cosmic observer who looks through all the different realities. The actor had some interesting things to say about the role back in May:
"In the comics, he's an observer—and then some. Here, in the first season, he starts off as an observer, but he gradually becomes more compelled by what he watches. There are infinite possibilities with this series within the MCU. I'm open to all of it. One thing I think we're realizing with Marvel and Kevin Feige's leadership is that these are broad, broad canvasses they're painting on. I don't even try to anticipate, so I'm just open to all of it – as The Watcher would be."
UPDATE: Marvel has released a striking and stylish poster to go with the trailer.
One question changes everything. Marvel Studios' first animated series, What If…?, starts streaming August 11 with new episodes Wednesdays on @DisneyPlus. @WhatIfOfficial pic.twitter.com/QRw5OQN8wO

— Marvel Studios (@MarvelStudios) July 8, 2021
At this point, it seems clear that the MCU as a whole is undoubtedly moving towards the multiverse as its next big thing, one that is spilling into many other projects, including Doctor Strange in the Multiverse of Madness and Spider-Man: No Way Home (if the rumors and reports are to be believed).
Francisco J. Ruiz is that guy who has watched Jurassic Park a thousand times and loves Star Wars. His hunger for movies is only matched by his love for video games. He graduated in English Studies from the University of Malaga, in Spain. As he keeps writing about what he enjoys (and doesn't) for websites all over, he's continuing his studies.