Zack Snyder Directing 'Rebel Moon' for Netflix, a Reworked Pitch for a 'Star Wars' Movie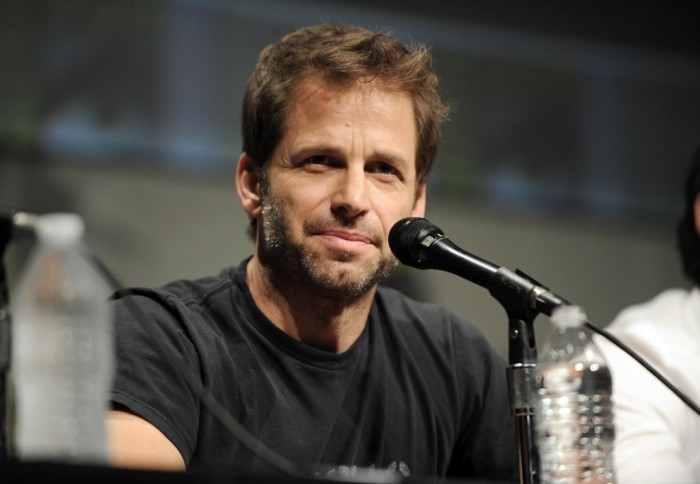 Director Zack Snyder has set his next project for Netflix: a sci-fi project inspired by Akira Kurosawa's films called Rebel Moon. The new movie is based off of a Star Wars movie pitch that ultimately became its own thing in time.
The Hollywood Reporter reveals that Zack Snyder's next project will not be a sequel to Army of the Dead, but a new sci-fi movie called Rebel Moon. Netflix is invested in keeping him involved, as he's producing a live-action spin-off to Army of the Dead called Army of Thieves and directing an anime series Army of the Dead: Lost Vegas which are both currently scheduled for release later this year. Snyder is also directing Twilight of the Gods, an anime based on Norse mythology, for an indeterminate release date. While Netflix hasn't assigned him for a first-look deal, it seems highly likely that most of his future projects will be released through the platform.
Rebel Moon began life as a pitch to Lucasfilm during a relatively quiet period for the Star Wars franchise where films were concerned – Revenge of the Sith was the franchise's last big release, and The Clone Wars's television movie was given a theatrical release to poor reception, unlike the acclaim that the series would ultimately garner. At the time, that was it for Star Wars on the big screen, and Zack Snyder offered a pitch about what might come next, with the movie he described taking influence from Akira Kurosawa and specifically Seven Samurai. (That particular work has featured prominently as a frame of reference in Star Wars, for Ewok and Gungan uprisings in the films Return of the Jedi and The Phantom Menace to television in the form of The Clone Wars and The Mandalorian.) He'd later arrange a conversation to pitch his story to Lucasfilm during the Disney era, but ultimately they did not move forward with it while he spent time working on a trilogy of movies for DC Films.
The premise to Rebel Moon, as described to THR, reads as follows:
"The story [of Rebel Moon] is set in motion when a peaceful colony on the edge of the galaxy is threatened by the armies of a tyrannical regent named Balisarius. Desperate people dispatch a young woman with a mysterious past to seek out warriors from neighboring planets to help them make a stand."
The next Zack Snyder movie will see him team up with writers from Army of the Dead and 300: Shay Hatten and Kurt Johnstad, respectively. (Snyder and Johnstad will share story credits for the film.) Snyder and his wife Deborah are producing, alongside Wesley Coller and Eric Newman. Like with Army of the Dead, Snyder hopes that his pitch can potentially generate its own universe. Should all go according to plan, Rebel Moon will begin filming early next year.
Rebel Moon is in development at Netflix.

Grant Davis is a freelance writer who has covered entertainment news for more than seven years. His articles have frequently appeared in Star Wars News Net as well as as other entertainment-related websites. As someone who grew up on Star Wars and comic book movies, he's completely thrilled with the current era of genre entertainment.