New 'The Suicide Squad' Trailer Showcases James Gunn's Reinvention of the Franchise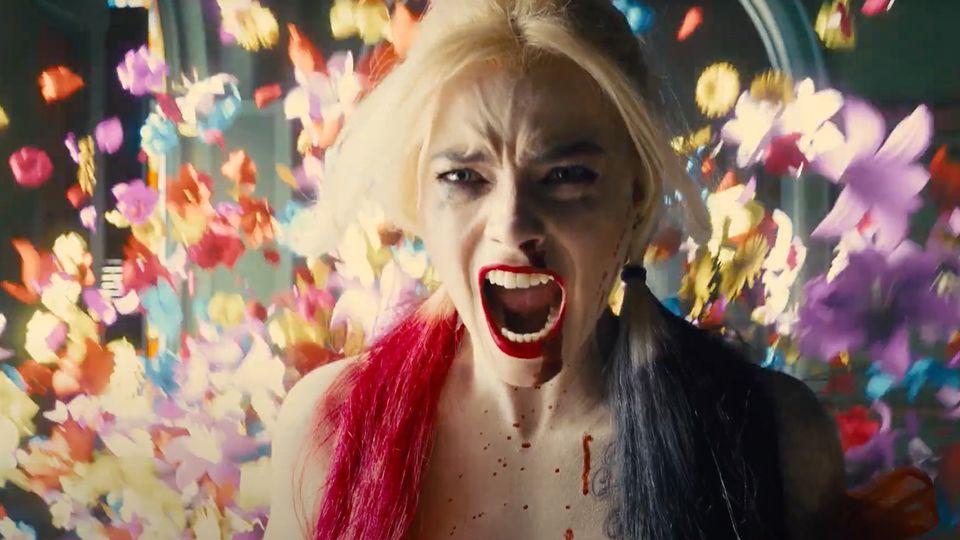 It's good to be bad. The new trailer for James Gunn's The Suicide Squad has arrived, and it's pure mayhem.
We got our first look at the comic book film back in March, and now we only have less than two months to go, so of course this new preview (which has been uploaded as unlisted for some weird reason) is going all out with exciting action sequences and closer (albeit brief) looks at the main characters' motivations. Check it out below:
The cast of The Suicide Squad includes Margot Robbie (Harley Quinn), Viola Davis (Amanda Waller), Joel Kinnaman (Rick Flag), Jai Courtney (Captain Boomerang), Joaquín Cosío (Major General Suarez), David Dastmalchian (Polka-Dot Man), Daniela Melchior (Ratcatcher), Steve Agee (as John Economos, and also the on-set actor for King Shark, but not the voice), Idris Elba (Bloodsport), Storm Reid (Tyra, Bloodsport's daughter), John Cena (Peacemaker), Nathan Fillion (TDK), Peter Capaldi (The Thinker), Pete Davidson (Blackguard), Flula Borg (Javelin), Michael Rooker (Savant), Mayling Ng (Mongal), Alice Braga (Solsoria), Sean Gunn (Weasel), Jennifer Holland (Emilia Harcourt), Juan Diego Botto (General Luna, also known as Presidente), Tinashe Kajese (Flo Crawley), and Sylvester Stallone as the voice of King Shark, plus Taika Waititi is believed to be playing the original Ratcatcher. Other cast members include Julio Ruiz in an unidentified role, and Suicide Squad comic creator John Ostrander in a cameo appearance.
The Suicide Squad is set for a simultaneous theatrical and HBO Max release on August 6, 2021. It is the sequel to the 2016 David Ayer-directed movie, although only some of the original cast is coming back. James Gunn wrote and directed the film before heading back to Marvel to helm the third Guardians of the Galaxy installment, plus a Holiday Special starring those characters and the miniseries I Am Groot for Disney Plus. Gunn is also currently filming the Suicide Squad spin-off show Peacemaker (also written by him), starring John Cena, which will arrive exclusively via HBO Max.
Francisco J. Ruiz is that guy who has watched Jurassic Park a thousand times and loves Star Wars. His hunger for movies is only matched by his love for video games. He graduated in English Studies from the University of Malaga, in Spain. As he keeps writing about what he enjoys (and doesn't) for websites all over, he's continuing his studies.