Weekend Box Office Report — 'In the Heights' Disappoints as 'A Quiet Place' Retakes Number 1
After a couple of weeks of moderate box office successes, the numbers are once again down as the pandemic yells "I'm still here!"
After some very positive reviews and a couple of weeks carrying a very strong momentum, everybody was anticipating a $20M+ opening weekend for In The Heights. I predicted last week a number in this range, and even Box Office Pro backed it up with their Thursday predictions, saying that it could go as high as $24.2 million. However, this did not happen after all. Not only did In the Heights not crack the $20 million barrier, it also didn't even get to #1.
A Quiet Place Part II had silently dropped to #2 on its second week, but it's back on top on its third weekend of release. The John Krasinski-directed horror movie delivered $11.65 million this past weekend, which represents a 40% drop from last week's number. Perhaps the most impressive milestone this movie accomplished this week is surpassing $100 million in the U.S. in total, which makes it the first movie to do so since the pandemic started (and the third one since January 1, 2020 — the other two were Sonic and Bad Boys for Life). On the plus side, this $11.65M is a higher number than the roughly $10 million projected.
The first A Quiet Place also did the 1-2-1 swap on its first three weeks of release, and its third week had a 37% drop from the second one, which almost matches Part II. The difference, however, is that Part I's third week almost doubled Part II's.
In the Heights came in at #2, with $11.4 million. This is half of what we predicted last week and is considered a disappointment overall, but it should be mentioned that not everyone anticipated the $20M+ opening. The Numbers, for instance, predicted a $12.5 million opening. Speculation has been running wild all weekend long for such a low number, with most people blaming the hybrid release strategy WB pulled with this movie, releasing it for HBO Max subscribers at no extra cost.
Deadline's Justin Kroll had a very interesting alternate explanation for this — how many (in general) unrecognizable IPs turned into musicals have done great at the summer box office? Les Misérables ($27M opening, $441M worldwide), The Greatest Showman ($8.8M opening, $438M worldwide), Chicago ($2M opening, $306M worldwide), or La La Land ($0.8M opening, $450M worldwide) were all released during the fall. It should also be noted that Chicago's and La La Land's very low opening weekends happened due to their first week of release being on a limited amount of screens. The only real comparison here would be Moulin Rouge, which came out during the summer of 2001, and on its first weekend of wide release delivered $13.7 million. That movie ended up with a $179 million total worldwide. Notice that Mamma Mia and Mamma Mia 2 don't really count as they are using songs from one of the most popular music IPs around the entire world.
Variety published earlier today a very interesting piece in which they break down the financial details of the movie. According to the story, Jeff Goldstein, president of domestic distribution at Warner Bros. is hinting that the movie's HBO Max numbers are actually not that high. Here's his quote:
"Our experience, which is backed up on 'In the Heights,' is that if the movie hits a high level in theaters, it hits a high level on the service. If it hits a low level in theaters, it hits a low level on HBO Max. They're really very comparable."
Additionally, according to Variety, the movie would need to make more than $200 million worldwide for it to break even. Its $55 million production budget is summed to tens of millions the studio spent in marketing, as well as several millions they paid both Lin-Manuel Miranda and director Jon M. Chu to keep them happy after they opted for a hybrid release on HBO Max and theaters.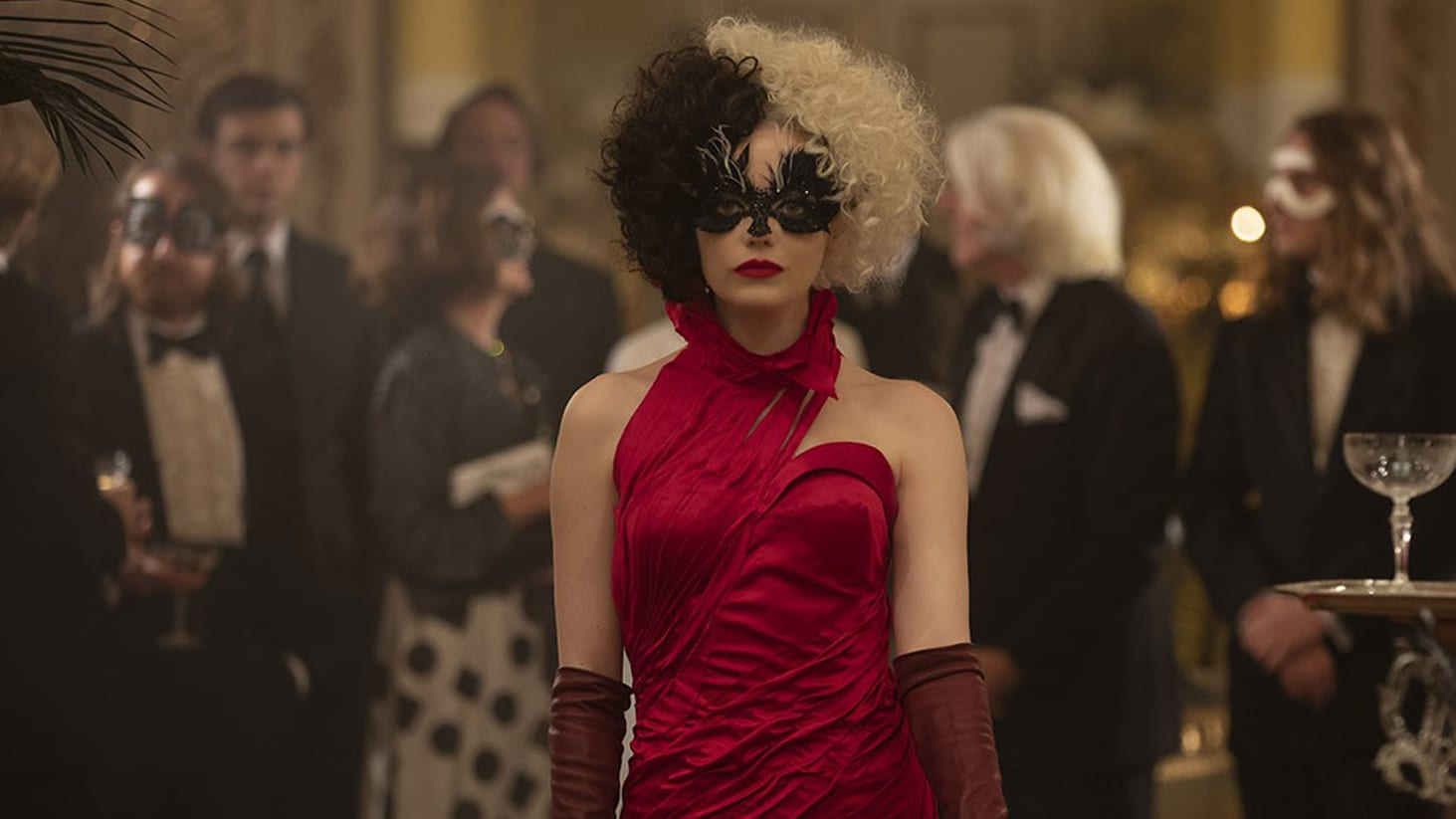 Going back to this weekend's charts, the third position went to Peter Rabbit 2, which delivered an expected $10.4 million. The Conjuring 3 dropped 58% from last week's number, and delivered $10 million, with Cruella coming in at number 5 with $6.7 million (39% drop). Cruella's low drop rate was to be expected, as I mentioned last week, and will continue to be this way for the next few weeks. However, these are still low numbers, as the movie's worldwide total sits now at $129 million, well below its estimated $200 million production budget.
Also, for the first time in its now 15 weeks of release, Raya and the Last Dragon has dropped out of the top 5, and delivered its biggest drop from week to week — 86%. The movie probably won't make it to $120 million worldwide after all.
Next week will be very interesting. The Hitman's Wife's Bodyguard opens on Wednesday, and even though it doesn't carry the biggest momentum leading up to its release, it is a movie with major star power, so I'm very curious to see how that pans out. Unfortunately, I wouldn't expect a higher opening number than $15 million for that weekend — perhaps it can make it to $20-$25M if you take into consideration the first five days (Wednesday through Sunday). Another interesting number to watch will be In the Heights's drop from week 1 to week 2. Fingers crossed for it being less than 50%. The movie will open in several international markets next week, so we'll have those numbers to study too.
Miguel Fernández is a Spanish student that has movies as his second passion in life. His favorite movie of all time is The Lord of the Rings, but he is also a huge Star Wars fan. However, fantasy movies are not his only cup of tea, as authors like Scorsese, Fincher, Kubrick or Hitchcock have been an obsession for him since he started to understand the language of filmmaking. He is that guy who will watch a black and white movie, just because it is in black and white.