Netflix Previews 'The Witcher' Season 2 and 'Resident Evil' Series, Sets WitcherCon for July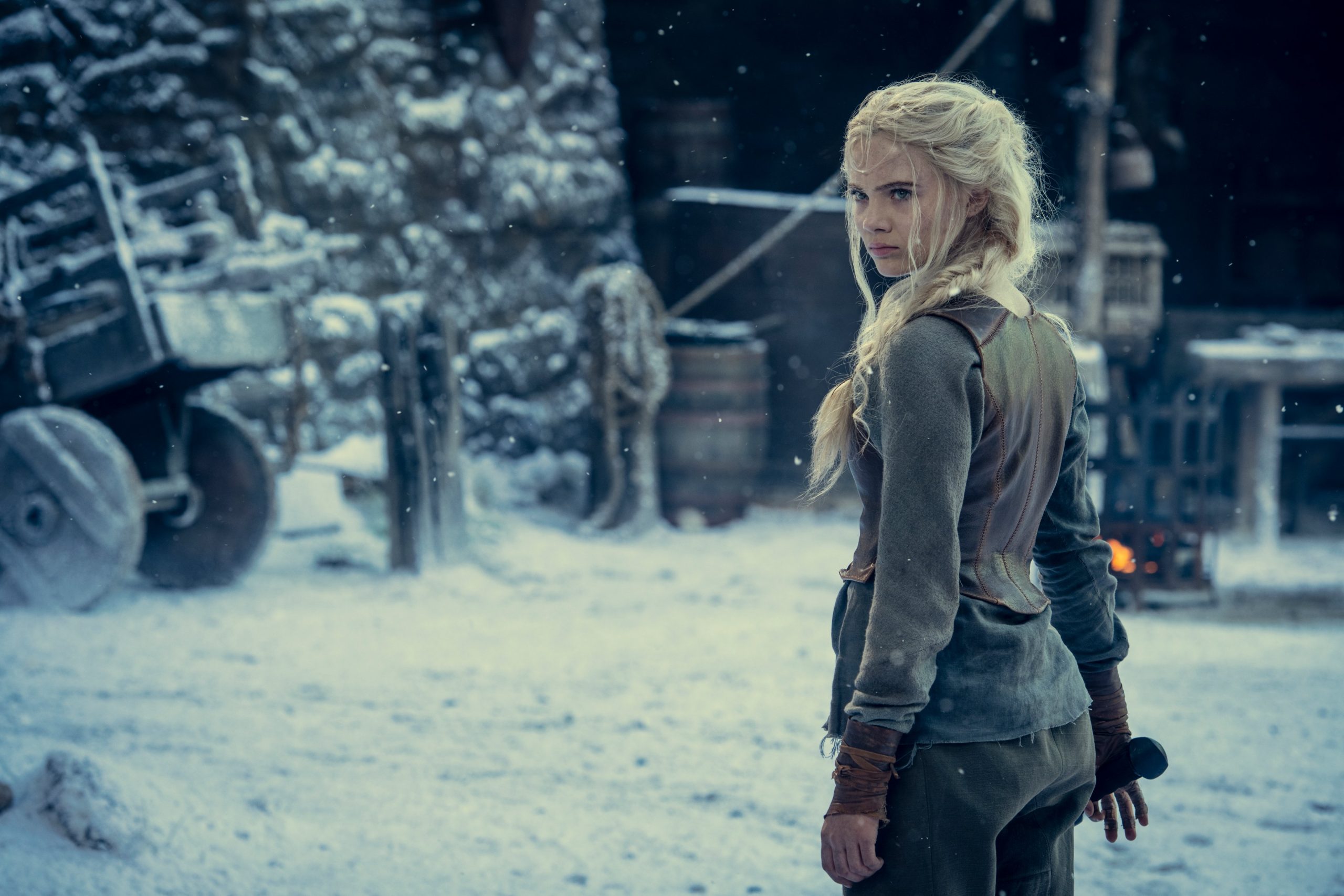 Netflix Geeked's weeklong event has brought a first look at Season 2 of The Witcher and the upcoming live-action Resident Evil series.
After facing many problems and hiccups due to COVID-19, The Witcher Season 2 finally managed to wrap its lengthy shoot a couple of months ago. It seems like the folks behind the show used the frequent downtime to work on post-production, as the next chapter in Geralt's story is still aiming for a late 2021 release, likely debuting two years after Season 1 (around Christmas).
On Friday, as part of Netflix Geeked's summer celebration of all things nerdy, a brief but striking first look at Ciri in the series' second season was offered:
Lost in the woods no more. Meet Ciri in #TheWitcher Season 2. #GeekedWeek pic.twitter.com/zIweEHxtYw

— Netflix Geeked (@NetflixGeeked) June 11, 2021
There are plenty of quick shots in this teaser, and Netflix broke it down shortly afterwards. Additionally, a special event was announced for early July: WitcherCon, a joint effort by Netflix and CD Projekt Red, the company behind the Witcher video games. An extended look at Season 2 of the hit series is a given, plus maybe some tidbits about the upcoming prequel miniseries and animated film, but CDPR has already warned gamers not to expect announcements of new games, as they'll instead focus on BTS stuff and interviews with the people behind the massive projects.
A pairing more powerful than silver and steel: @Netflix and @CDPROJEKTRED are so excited to celebrate our Witcher family and bring you the very first #WitcherCon on July 9! Stay tuned for more info in the coming weeks! #GeekedWeek pic.twitter.com/6wxsW9ZH26

— The Witcher (@witchernetflix) June 11, 2021
Another highlight of the event was the cast announcement of the long-gestating Resident Evil series that Netflix and Capcom have been putting together. Yes, this is a completely different project from the upcoming Sony-distributed film reboot which opens later this year.
Been dying to announce this. Get ready to enter New Raccoon City with the cast of RESIDENT EVIL: LANCE REDDICK / ELLA BALINSKA / TAMARA SMART / SIENA AGUDONG / ADELINE RUDOLPH / PAOLA NUNEZ. #GeekedWeek pic.twitter.com/ULKEFuYdAr

— Netflix Geeked (@NetflixGeeked) June 11, 2021
This show is said to build a whole new story headlined by classic Resident Evil bad guy Albert Wesker's daughters, although the plot details are being kept under wraps for now. Lance Reddick will play the iconic villain, and he is joined by Ella Balinska (Charlie's Angels), Tamara Smart (Artemis Fowl), Siena Agudong (No Good Nick), Adeline Rudolph (Riverdale), and Paola Nunez (Bad Boys for Life). Hopefully, news about the writing and directing talent behind this unexpected project will arrive soon.
Francisco J. Ruiz is that guy who has watched Jurassic Park a thousand times and loves Star Wars. His hunger for movies is only matched by his love for video games. He graduated in English Studies from the University of Malaga, in Spain. As he keeps writing about what he enjoys (and doesn't) for websites all over, he's continuing his studies.