'Knives Out 2': Madelyn Cline Is the Latest Addition to the Cast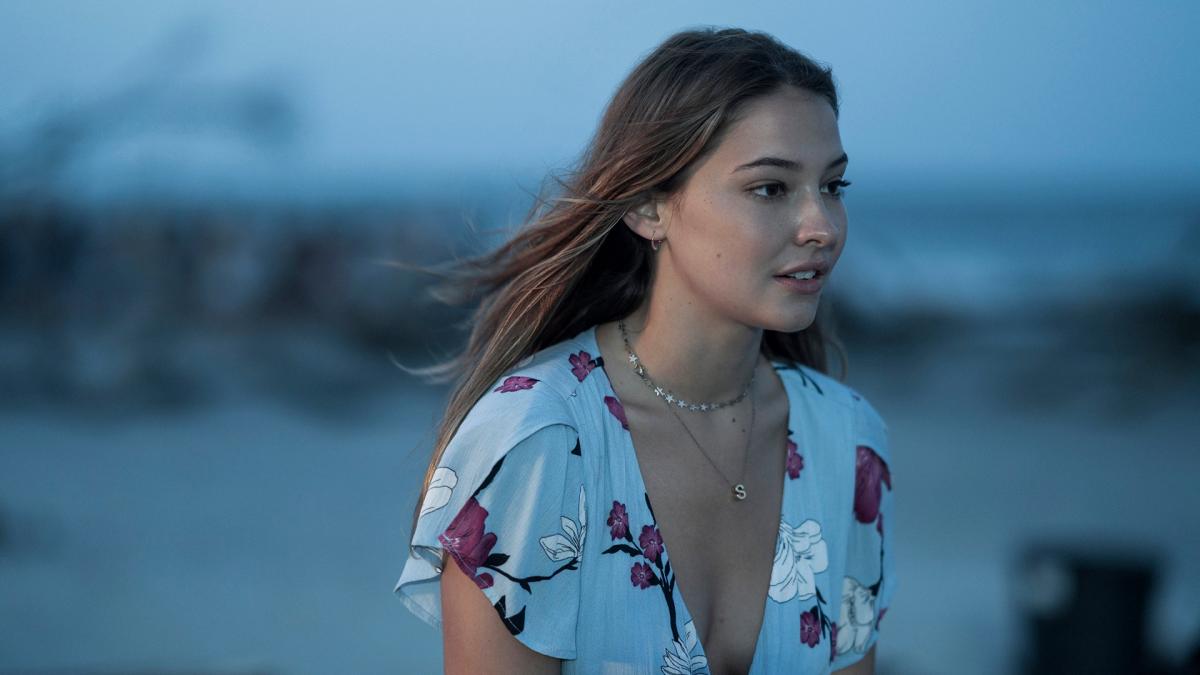 Knives Out 2 continues to expand its cast.
According to Deadline, Madelyn Cline, who broke out after her role in Netflix's Outer Banks, has nabbed her first major movie role in Rian Johnson's upcoming whodunit Knives Out 2. This news came as a surprise, as the last piece of casting announced happened three weeks ago. It is unknown whether she will be part of the main ensemble, or if her part will be separated from that.
With this, Cline will be working with acting partners Dave Bautista, Edward Norton, Janelle Monáe, Kathryn Hahn, Leslie Odom Jr., and Kate Hudson, as well as Daniel Craig, who will be reprising his role as Benoit Blanc. Rian Johnson is back as writer, director, and producer, alongside his partner Ram Bergman. Netflix will be distributing the movie, as well as its sequel, in one of the richest deals in streaming history.
Knives Out 2 will start shooting by the end of June in Greece, so a 2022 release date is very likely. When the deal between Netflix and Rian Johnson was reported a few months ago, it was said that Johnson had already written both sequels, so it will be interesting to see when the third one starts shooting. Since they will have different casts (this hasn't been confirmed, but it's a reasonable assumption), it doesn't seem likely they will be shooting back-to-back, but you never know.
Cline's resumé is not very large so far, but she has done multiple projects for Netflix, including Stranger Things, plus she also appeared in a TIFF movie, The Giant. Her next project is Blumhouse's Once Upon a Time in Staten Island.
We will keep you posted as more actors continue to be added to the movie.
Miguel Fernández is a Spanish student that has movies as his second passion in life. His favorite movie of all time is The Lord of the Rings, but he is also a huge Star Wars fan. However, fantasy movies are not his only cup of tea, as authors like Scorsese, Fincher, Kubrick or Hitchcock have been an obsession for him since he started to understand the language of filmmaking. He is that guy who will watch a black and white movie, just because it is in black and white.