'Jurassic World: Dominion' Preview Hitting with IMAX Screenings of 'F9'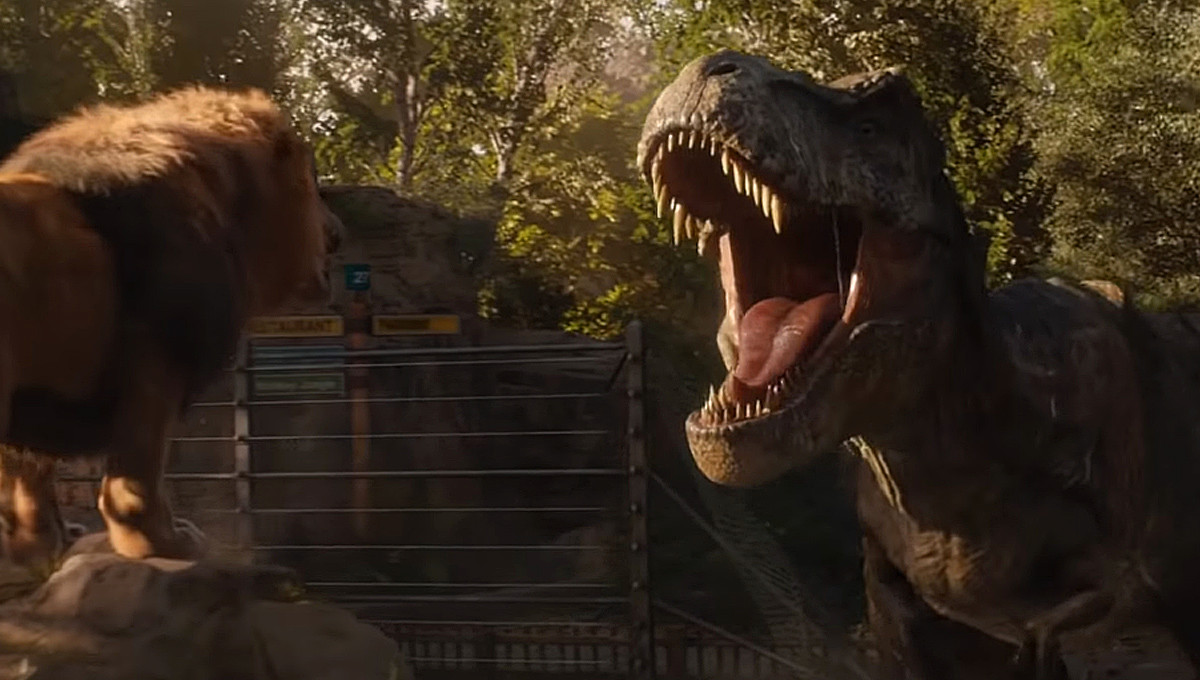 Jurassic World: Dominion might be a year away, but dinosaurs will be roaring later this month.
June 2022 was the chosen month to unleash the Jurassic World threequel after Universal Pictures' calendar got all messed up due to COVID-19. Despite some hiccups, Colin Trevorrow's film managed to complete its production in time for a summer 2021 release, but the studio wanted to play it safe and gave this year's big summer slot to F9, which has already opened in some international markets.
Trevorrow recently talked to Empire about the film and the difficulties he and his crew faced last year, and later he teased (alongside producer Frank Marshall) that a preview of sorts was coming soon. Furthermore, composer Michael Giacchino claimed not long ago that recording of the original soundtrack had finished. The film's almost done, and marketing could start as soon as needed. Well, it appears that "soon" means really soon, as an "extended preview" will be shown in front of IMAX screenings of F9 (at least in the States):
Here we go ! pic.twitter.com/nHWWBJGDco

— Sam Neill (@TwoPaddocks) June 9, 2021
This ain't surprising if we consider that Universal needs to make F9 as big as possible in the domestic box office after a strong decline in China, which nevertheless ponied up over $200 million. I called this the moment Trevorrow and Marshall teased a special preview; playing the "Nolan card" is a smart move, especially now, when studios need to desperately bring back cinemas to life.
Additionally, a first official (and naturalistic) picture of the film has been released alongside an extensive description of what fans can expect from the preview:
"The five-minute Special Extended Preview of Jurassic World: Dominion, which audiences will be able to experience in full-screen 1:90:1 IMAX® aspect ratio, includes a prologue to the film's narrative and is set 65 million years ago, during the Cretaceous period, when dinosaurs roamed the entire Earth. The breathtaking, action-packed scenes, featuring Oscar® winner Michael Giacchino's iconic score, reveal what Earth looked like long before humans existed and tell the origin story of how dinosaur DNA first came to be carried by a mythic mosquito. The Preview features seven new species of dinosaurs, created by the legendary Industrial Light & Magic, that have never been seen in any Jurassic film before. But the Preview doesn't end there and holds some real trademark Jurassic surprises with dinosaurs later roaming an Earth that is decidedly less theirs alone."
Jurassic World: Dominion won't chomp on theaters until June 10, 2022, but it seems like life has found a way.
Francisco J. Ruiz is that guy who has watched Jurassic Park a thousand times and loves Star Wars. His hunger for movies is only matched by his love for video games. He graduated in English Studies from the University of Malaga, in Spain. As he keeps writing about what he enjoys (and doesn't) for websites all over, he's continuing his studies.