'Spider-Verse' Sequel Catches Issa Rae In Its Web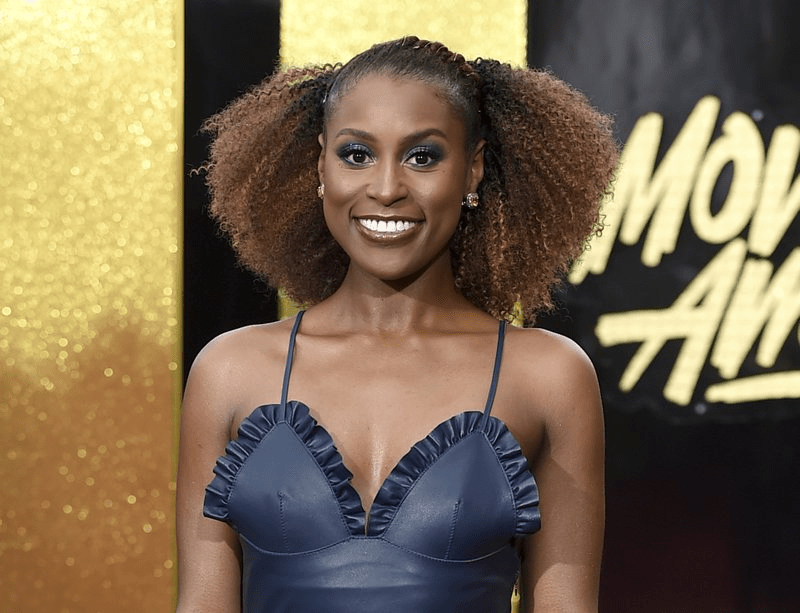 The sequel to Spider-Man: Into The Spider-Verse has found one of its new voice actors. Issa Rae, the star of HBO's Insecure, will be joining the sequel to Sony Pictures Animation's groundbreaking Marvel Comics adaptation.
The Hollywood Reporter has revealed that Rae is joining the likes of Shameik Moore (voicing Miles Morales, the second Spider-Man of his universe) and Hailee Steinfeld (voicing Gwen Stacy, also known as Ghost-Spider and informally called "Spider-Gwen" by fans) from the first movie in the second Spider-Verse adventure. The movie is said to feature a love story between the latter two characters and will continue to build upon the Multiverse of different Spider-Man-centric worlds set up in the first film.
Rae will be voicing the Jessica Drew iteration of Spider-Woman, and she'll be reading her lines from a script penned by Philip Lord and Christopher Miller, who were crucial toward the development of the original, alongside David Callaham. Joaquim Dos Santos, Kemp Powers, and Justin K. Thompson are co-directing.
While it's not confirmed at this time, it is likely that Rae will be voicing the character not just in this sequel, but a planned animated spin-off starring multiple female Spider-Man characters. Lauren Montgomery is set to direct the movie, with a screenplay written by Bek Smith.
The original Spider-Verse movie revolved around the origin story of Miles Morales, a young man from Brooklyn who becomes the second Spider-Man. When the original Spider-Man is killed after an incident with a multi-dimensional supercollider, Miles has to step up in order to save the entire Multiverse… But he soon discovers that he's not alone, as he forms an alliance with a Spider-Man from another universe, Ghost-Spider from another universe, and additional Spider-People who get caught up in his world. The film was a critical success and had strong word-of-mouth, helping Sony Pictures Animation gain some footing in a space dominated by Disney and Pixar productions, earning the movie a well-deserved Oscar for its innovative animation techniques and acclaimed storytelling.
The untitled Spider-Verse sequel is set for release on October 7, 2022, with the untitled Spider-Women spin-off not yet dated on Sony's schedule.

Grant Davis is a freelance writer who has covered entertainment news for more than seven years. His articles have frequently appeared in Star Wars News Net as well as as other entertainment-related websites. As someone who grew up on Star Wars and comic book movies, he's completely thrilled with the current era of genre entertainment.