UPDATED With More Names — 'Babylon': Katherine Waterston Joins Damien Chazelle's New Movie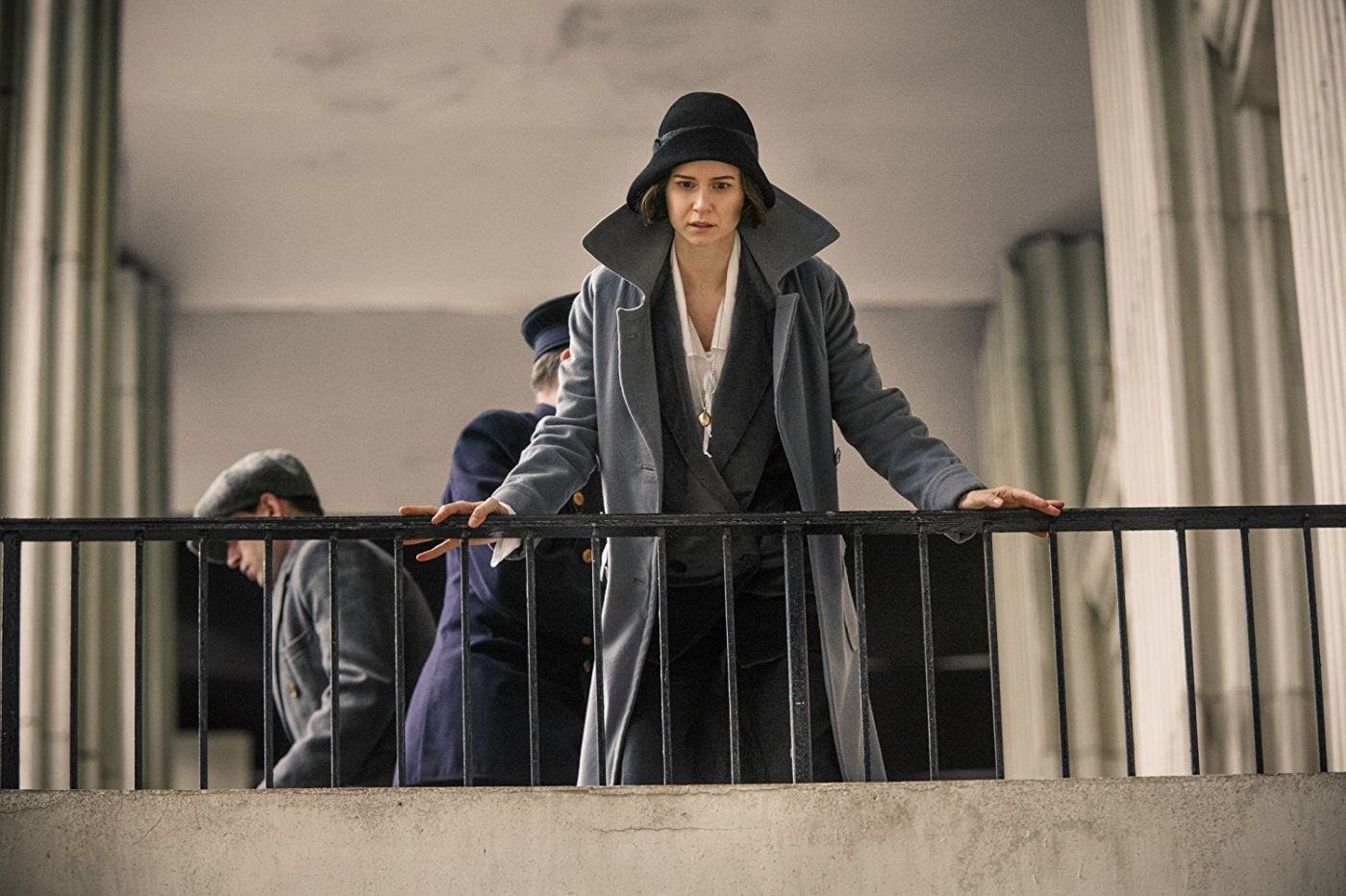 Fantastic Beasts actress Katherine Waterston has joined the latest movie from Damien Chazelle, Babylon.
Deadline broke the news earlier today, but not much else is known at the moment about the movie. Plot and character details are being kept under wraps, and we only know it is set in the 1920s Hollywood, during the transition from silent movies to talkies. A few months ago, The Hollywood Reporter described it as "The Great Gatsby on steroids."
Babylon has already enlisted Academy Award-level talent in Margot Robbie and Brad Pitt, the latter replacing Emma Stone, who was going to reunite with Chazelle for this movie, as they both won an Oscar for La La Land. The rest of the cast (so far) consists of Diego Calva, Jovan Adepo, and Li Jun Li.
Katherine Waterston landed roles in recent years in the Fantastic Beasts franchise as Tina Goldstein and in Alien: Covenant, the last movie to come from the Alien franchise, and the one that (for now) effectively killed it after a very low box office gross. She will be reprising the role of Tina Goldstein in the third Fantastic Beasts movie, which wrapped filming a few weeks ago and is set to release next summer. Besides her franchise work, she has also appeared in Paul Thomas Anderson's Inherent Vice, Danny Boyle's Steve Jobs, and HBO's Boardwalk Empire.
Babylon is currently set for a Christmas Day 2022 limited release, with the movie going wide on January 6, 2023.
UPDATE
A few hours after Deadline posted his story, The Hollywood Reporter has confirmed there are more names being added to the cast. Indeed, Max Minghella, Lukas Haas, Flea, Rory Scovel, Samara Weaving, Eric Roberts, P.J. Byrne, and Damon Gupton have all joined Babylon according to the trade. Perhaps the standout name is Minghella's, who is currently starring in the Emmy-winning drama The Handmaid's Tale, and can currently be seen in Spiral (in theaters and video-on-demand right now).
Miguel Fernández is a Spanish student that has movies as his second passion in life. His favorite movie of all time is The Lord of the Rings, but he is also a huge Star Wars fan. However, fantasy movies are not his only cup of tea, as authors like Scorsese, Fincher, Kubrick or Hitchcock have been an obsession for him since he started to understand the language of filmmaking. He is that guy who will watch a black and white movie, just because it is in black and white.