'The Tomorrow War' Finally Arrives in First Trailer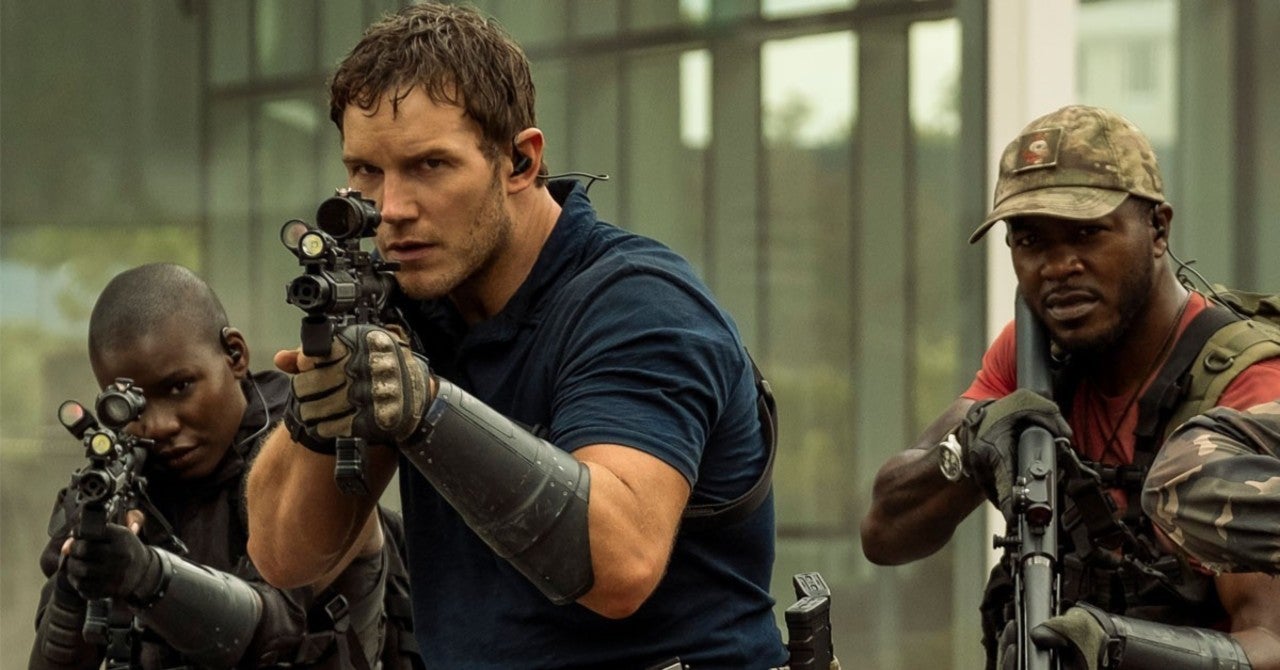 Chris Pratt travels to the future to shoot aliens in the face in the first trailer for The Tomorrow War.
The film was supposed to hit theaters last year under Paramount's banner, but we all know how that turned out. Then it disappeared from the calendar, and earlier this year we learned that Amazon had acquired the distribution rights. Now the sci-fi action flick, which stars Chris Pratt and was directed by Chris McKay (The LEGO Batman Movie) has finally debuted a trailer ahead of its July 2 release on Prime Video, Amazon's streaming platform.
Below its somewhat generic and obviously propagandistic surface, I must admit the film's loopy premise is quite attractive: "going to the past to recruit anyone able to fight in order to fend off a massive alien invasion in the future" sounds pretty cool on paper, and hopefully it will be good ol' fashioned fun. It looks like no Edge of Tomorrow, but sounds like something worth checking out during a hot summer afternoon. Larry Fong (Batman v Superman, Kong: Skull Island) has handled the cinematography for Chris McKay's live-action debut, so that's a plus too.
Joining Chris Pratt in the cast of The Tomorrow War are Yvonne Strahovski, Betty Gilpin, Sam Richardson, Edwin Hodge, and J.K. Simmons. Besides Paramount, the film was produced jointly by Skydance Media, New Republic Pictures, Phantom Four Films, and Lit Entertainment Group.
Francisco J. Ruiz is that guy who has watched Jurassic Park a thousand times and loves Star Wars. His hunger for movies is only matched by his love for video games. He graduated in English Studies from the University of Malaga, in Spain. As he continues to write about what he enjoys (and doesn't), he's studying for a master's degree and working on becoming a teacher.