'Hardcore' Adaptation Set at Universal, Adam Wingard Directing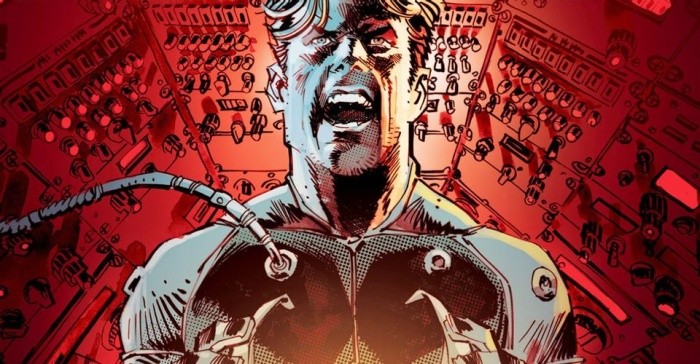 Both Robert Kirkman and Adam Wingard keep hitting home runs, and Hardcore will have them working together.
Deadline reported yesterday that Universal is readying up to bring the Skybound/Image comic book series created by Robert Kirkman and Marc Silvestri to the big screen. The comic focuses on the titular Hardcore Program, which allows its agents to hijack the body of anyone on Earth — essentially turning them into human drones — so they can get to targets that regular soldiers can't get close to. When one of their best agents gets stranded in a body and becomes the program's number one target, they only have 72 hours to figure out who has hijacked the system. The first volume of the series was written by Andy Diggle with art by Alessandro Vitti, while the second volume features Brandon Thomas and Francis Portela at the helm.
This appears to be a good fit for Wingard, especially if we look at The Guest, which was a great sci-fi action thriller despite its budget limitations. However, he's jumping on too many projects too fast after the undisputable success of Godzilla vs. Kong. Legendary wants him to tackle a Kong-centric MonsterVerse installment next, which would make him the first returning director of the franchise, and he's also fighting to get a ballsy Thundercats adaptation made at Warner Bros. Beyond that, we mustn't forget about the Face/Off sequel he landed at Paramount back in February. Hollywood had been keeping tabs on Wingard for a while, and the kaiju-sized splash he made in March finally put him in every studio's wishlists. I'm fully expecting him to drop off at least a couple of those films.
Wingard will co-write the film adaptation alongside emerging talent Will Simmons, who wrote reboots for Sleepy Hollow and Internal Affairs. He previously adapted Day Men for Universal and Boom Studios. Skybound and Wingard's Montauk Chair are producing. Kirkman, David Alpert, Bryan Furst, and Sean Furst will produce on behalf of Skybound. Wingard will executive produce too. Universal Pictures' EVP Production Matt Reilly is set to oversee the project for the studio.
Francisco J. Ruiz is that guy who has watched Jurassic Park a thousand times and loves Star Wars. His hunger for movies is only matched by his love for video games. He graduated in English Studies from the University of Malaga, in Spain. As he continues to write about what he enjoys (and doesn't), he's studying for a master's degree and working on becoming a teacher.