Dwayne Johnson Joins 'DC League of Super-Pets' as Krypto the Superdog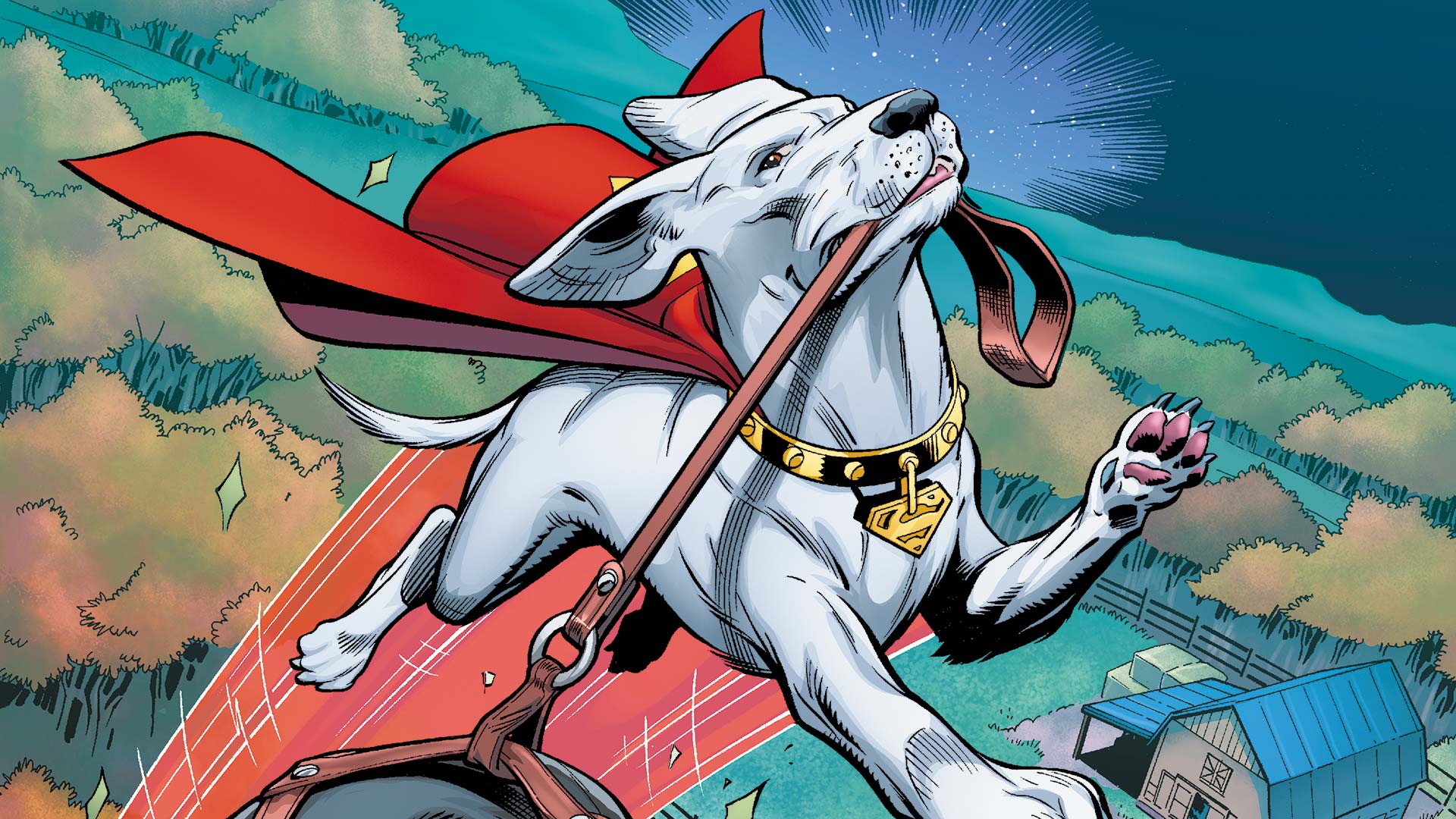 Yes, you read that right: Dwayne Johnson will voice an animated Kryptonian dog.
Dwayne Johnson is one the of the busiest actors and producers in Hollywood right now. That's a fact. His biggest upcoming project is Warner and DC Films' Black Adam, which is now shooting, and in July we will finally get to see him leading a classic Disney adventure (nobody remembers Race to Witch Mountain) in Jungle Cruise. Additionally, Netflix's Red Notice, in which he stars alongside Ryan Reynolds and Gal Gadot, is supposed to hit the streamer sometime this year. Beyond those films, he's also signed up for huge stuff like Robert Zemeckis' The King (he wants that Oscar nom), the long-gestating Doc Savage adaptation by Shane Black, and even a remake of John Carpenter's Big Trouble in Little China. Wowzers.
Well, it seems like he's adding another big feature to that list, as he has joined the cast of DC's League of Super-Pets, which will bring a group of superpowered, you guessed it, pets to theaters worldwide on May 20, 2022. Specifically, he will be voicing Krypto, Superman's heroic pet dog, so that's pretty much another leading role locked in Johnson's curriculum.
We don't know how closely Jared Stern's script will stick to the already established origins and lore, so fans are free to come up with theories regarding the film's plot and tone, which could go anywhere, really.
Johnson's production company Seven Bucks, which is attached to Black Adam, has signed on to produce the off-beat animated feature too.
Francisco J. Ruiz is that guy who has watched Jurassic Park a thousand times and loves Star Wars. His hunger for movies is only matched by his love for video games. He graduated in English Studies from the University of Malaga, in Spain. As he keeps writing about what he enjoys (and doesn't) for websites all over, he's continuing his studies.