'Masters of the Universe: Revelation' to Premiere July 23 on Netflix
He-Man returns! Or does he? This week Netflix revealed that Masters of the Universe: Revelation will premiere on July 23, with the next chapter in the struggle between good and evil picking up in a world where the heroes have been torn apart and He-Man's Sword of Power is missing.
From executive producer and showrunner Kevin Smith, Revelation is the sequel series to the original He-Man and the Masters of the Universe. When the series was first announced at Power Con in 2019, Smith said this series is "what would happen if the show just kept going."
According to Deadline, the new series picks up "following a cataclysmic battle between He-Man and Skeletor, Eternia is fractured and the Guardians of Grayskull are scattered. And after decades of secrets tore them apart, it's up to Teela to reunite the broken band of heroes, and solve the mystery of the missing Sword of Power in a race against time to restore Eternia and prevent the end of the universe."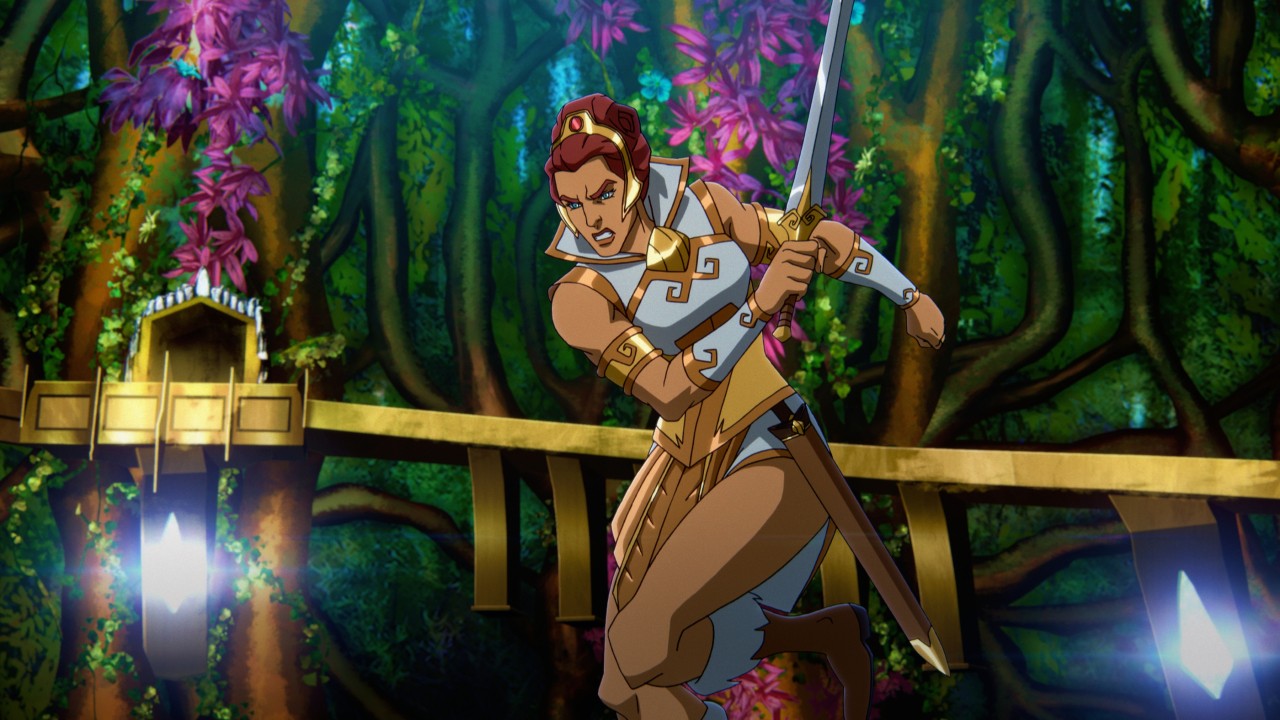 Whilst He-Man has the Sword of Power in the image that headlines the article, plus in the gallery of images released with the announcement (below), the brief synopsis suggests that those images may be from a flashback to that fateful battle between He-Man and Skeletor. With the Sword of Power missing, can Prince Adam tap into the power of Grayskull to become He-Man? And will he want to reclaim that mantle if his was the secret that tore the Heroic Warriors apart? As Smith teased back in 2019, "we get to add some stakes that perhaps we didn't get in the afternoons when we were younger."
The series has assembled an all-star cast which includes Mark Hamill as Skeletor, Sarah Michelle Gellar as Teela, Chris Wood as Prince Adam/He-Man, Lena Headey as Evil-Lyn, and Tiffany Smith as Andra, who is a new character for Revelation, plus more.
The five-episode Part One of Masters of the Universe: Revelation premieres on Netflix Friday, July 23. You can see more images from the series below.