UPDATED: 'Knives Out 2' Adds Dave Bautista, Edward Norton
The new cast for Knives Out 2 is starting to assemble!
In the first piece of casting news out of the sequel to Knives Out, Deadline is reporting that Guardians of the Galaxy and Blade Runner 2049 actor (and former wrestler) Dave Bautista is joining the new ensemble, led by Daniel Craig. There are no details of the character he'll be playing (for now). As we learned a couple of months ago, Netflix purchased the rights to two more movies with Craig as Benoit Blanc with one of the richest deals in streaming history.
Rian Johnson will be back in the director's chair for both and has already written the two scripts. Ram Bergman, his long-time producer, is joining him for the ride as well, with the deal they signed granting each of them (as well as Craig) more than $100 million.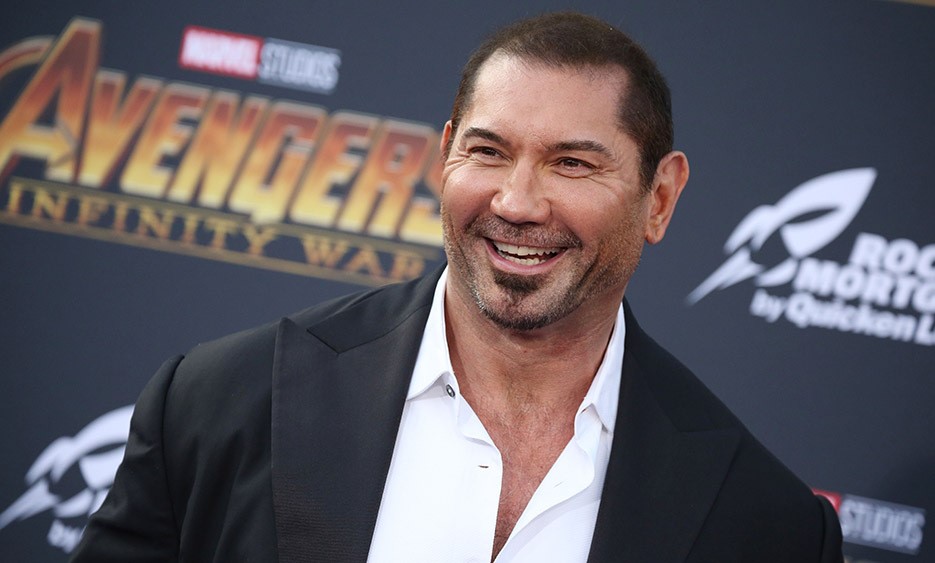 Production on the first sequel is set to begin late June in Greece, and with Bautista already joining the cast, we'll probably be getting several more names in the coming weeks. Shooting for the first movie was something Hollywood was very aware of, as it was one of the fastest and smoothest shoots in the past few years, with the entire cast having the time of their lives. If the lineup of actors was already long enough when casting for the 2019 Knives Out was going on, this time around it will probably be twice as long. For that reason, it is surprising to hear the first name out of the gate to be Dave Bautista's, who is not the most well-versed actor in the business.
Knives Out grossed $311 million worldwide on a $40 million budget, and earned Rian Johnson his first Academy Award nomination for writing. He began writing for the second one early in 2020, and so the pandemic probably was very beneficial for him as a writer. While there are no details about the second movie's plot yet, if we know anything about Rian Johnson as a screenwriter, it's that he is always innovating and looking for something new. For that very reason, we are probably looking at another murder case, yes, but this time around with an entirely new setting and very different characters. It's very much unlikely we'll be getting another death inside a family, and we'll probably not be living in a huge mansion.
Although no release date has been set for the first sequel, a 2022 debut is very likely.
UPDATE: Edward Norton is also joining the cast (via Deadline)!
'Knives Out 2': Edward Norton Joins Daniel Craig In Sequel To Rian Johnson's Hit Murder Mystery https://t.co/eWY6LB0lGK

— Deadline Hollywood (@DEADLINE) May 11, 2021
Expect more casting-related news to pop up over the next few weeks. It's looking like this cast will be as stacked as the first movie's at the very least.
Miguel Fernández is a Spanish student that has movies as his second passion in life. His favorite movie of all time is The Lord of the Rings, but he is also a huge Star Wars fan. However, fantasy movies are not his only cup of tea, as authors like Scorsese, Fincher, Kubrick or Hitchcock have been an obsession for him since he started to understand the language of filmmaking. He is that guy who will watch a black and white movie, just because it is in black and white.